BlockchainSpace Lands $2.4M in Strategic Funding To Onboard 20 Thousand New Guilds in the P2E Metaverse
BlockchainSpace enables play-to-earn guilds to scale in the metaverse.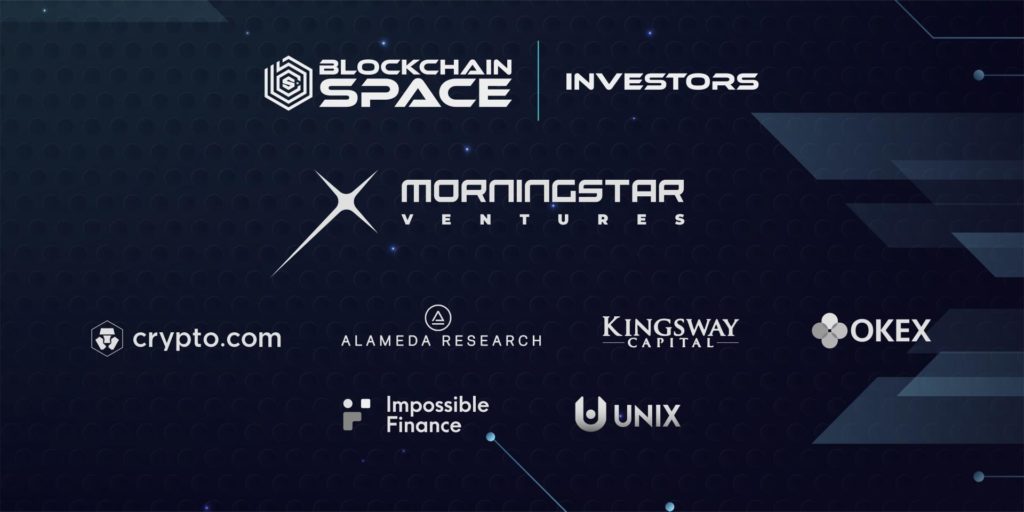 BlockchainSpace, a guild hub for play-to-earn (P2E) communities, announced a $2.4 million strategic funding round today. Coming hot on the heels of last month's seed round, the funds will be used to onboard the next 20 thousand guilds worldwide and accelerate growth in the rapidly expanding NFT gaming industry.
BlockchainSpace makes it easier for guilds to scale their operations.
Morningstar Ventures led the round, with participation from backers including Crypto.com, Alameda Research (FTX), Kingsway Capital, OkEx Ventures and Unity Gaming.
BlockchainSpace is a metaverse platform building tools that empower play-to-earn gaming communities to increase their performance, access capital, grow their earnings and live up to their full potential. It currently serves over 2 thousand guilds and more than 545 thousand P2E players.
NFT-based P2E gaming is booming, with games such as Axie Infinity, CryptoBlades and The Sandbox blossoming into full-fledged economies that enable thousands of gamers to earn a living. But the barrier to entry is high, with the most popular games requiring investments of over a hundred dollars just to get started. Guilds enable new gamers – known as scholars – to access P2E games without any upfront investment in return for sharing a percentage of the profits they earn.
Some of the biggest guilds of the P2E metaverse have grown to number thousands of scholars, but with scale comes growing complexity.
Guild operators are sometimes likened to the asset managers of the metaverse. As their organization grows, their day-to-day operations become extremely intricate, with the need to keep track of assets, cashflow, revenue and expenditure, maintain multiple budgets and all the while monitor the performance of scholars. In other words, it is just like running a regular business in every sense.
BlockchainSpace provides a comprehensive platform and community for guild operators to accurately measure the performance of their players, onboard new scholars and vet applicants, automate cashout requests and gain access to in-depth analytics and benchmarking across multiple guilds. Its unique tools and features save guild operators time and allow them to focus on scaling and improving performance. BlockchainSpace also provides opportunities for guilds and individual players alike to access the capital they require to grow their existing guilds or start new ones.
Interest in the NFT gaming industry is snowballing, with thousands of aspiring P2E gamers clamoring for a chance to enter the metaverse. BlockchainSpace said today's strategic funding round will enable community backers, long-term backers and liquidity providers to help facilitate the onboarding of the next 20 thousand guilds worldwide and more than 10 million users on its platform.
BlockchainSpace will continue to develop its platform to provide more tools and features for guild owners to operate their guilds, with its focus on guild performance monitoring, Guild Data Back and a Guild Financial Bank to drive more rapid growth in the NFT gaming space.
Early next year, BlockchainSpace will launch its revolutionary Open Guild Marketplace that will enable the integration of new TradeFi and decentralized finance tools to catalyze economic opportunity for guilds and their members. The platform is also planning to introduce new automated credit scoring and loan issuance features, and will also deploy its Ecosystem Fund in 2022.
BlockchainSpace enables play-to-earn guilds to scale in the metaverse. BlockchainSpace builds tools to empower gaming communities and runs academies to identify economic opportunities in games. BlockchainSpace's aim is to embolden the next generation of play-to-earn gamers and guild owners to become successful entrepreneurs by equipping them with essential digital tools and financing.