BlockFi Introduces Suite Of Institutional Investor Services
BlockFi, the retail hodler's champion, reaches out to institutional investors.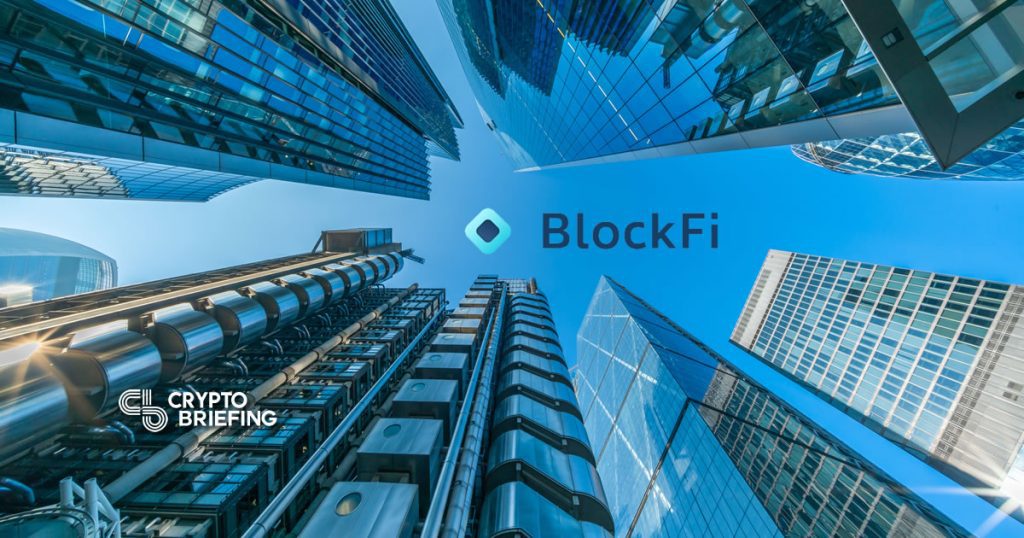 BlockFi has formally announced the introduction of BlockFi Institutional Services. Previously a retail hodler-focused company, it is now introducing enterprise-grade financing solutions for digital assets for institutional investors like market-makers, funds, exchanges, and family offices.
The move represents an about-face for the lending platform, which decided to limit the interest rates on bitcoin deposits over 25 BTC and Ether deposits over 500 ETH to two percent within months of launching. These limits were later reduced even further, with interest on more than 5 BTC paying only 2.2 percent and deposits of over 200 ETH earning 0.5 percent.
Initially explaining the maximum rates BlockFi interest accounts would attract, the company declared in a March blog post that:
"From the start, BIA was meant to be a consumer-focused product. While we greatly appreciate the widespread adoption of BlockFi's products, our mission is to provide the average crypto investor with the tools to build their wealth and invite new participants into the ecosystem…. These small adjustments are necessary to ensure that BIA can support as many clients as possible while maintaining the high quality services we provide to the average crypto consumer. We anticipate that our minimum interest-earning deposit amount will drop in the coming months."
---
Institutional Interest Too Attractive to Pass Up
However, BlockFi did not anticipate the level of demand it would attract when it launched from institutional investors like hedge funds and VC firms, who sought returns on their crypto investments BlockFi (originally) offered; the security of their deposits being insured; and the custodial arrangements with Gemini.
The institutional demand has proven too enticing to overlook. The company had a successful Series A funding round in August, led by Peter Thiel's Valar Ventures, alongside Winklevoss Capital, Morgan Creek Digital, Akuna Capital, and additional funding from original backers Galaxy Digital Ventures and ConsenSys Ventures.
The round was intended, according to Founder and CEO Zac Prince, to allow the company to expand its range of offerings to existing customers and add onboarding features to the platform to attract new people to the asset class. With assets under management in the mid-9 figures, the company has witnessed significant growth in a short period of time.
Today, the company announced the launch of BlockFi Institutional Services, which will offer "bespoke financing solutions that allow clients access to a variety of cryptocurrencies for executing trading strategies and hedging their positions, amongst other opportunities."
As Prince stated: "Our priority in the institutional space is to build a secure, best-in-breed platform for institutions to work with BlockFi in a way that lets us pass along economic benefits to our highly valued BlockFi users. We want to be there to help market-makers and funds enter and expand their crypto businesses, which will benefit the entire crypto ecosystem as a whole. Institutional clients can expect to benefit from the same client dedication and obsession we show for our retail clients."
---
An Impressive Line-Up of Big Money Customers
BlockFi Institutional Services has customers that include some of the largest and most credit-worthy market-makers and funds in the U.S. and Asia. These include Block8 Ventures and Climb Capital.
To date, institutional investors have been borrowing funds from the platform loaned by retail investors. How that mix will change is yet to be seen. "Right now institutions are primarily borrowing from BlockFi", Prince told Crypto Briefing in an exclusive interview, "It's clear that other institutionally focused market participants will come into the crypto lending space – given the importance of retail investors to this asset class we think that passing the yield through to them is a strategic differentiator for BlockFi."
The company's mandate is geared toward adoption among institutional investors. Their stated aim is "to roll out products and services that make it convenient, compliant, and secure for institutions to enter the digital asset financing space." It is expected they will move into integrating the services of administrators, custodians, and auditors for institutional clients.
BlockFi's repositioning should come as little surprise given their recent study of crypto interest among institutions. As reported by Crypto Briefing earlier this week, the lender found crypto engagement among institutional players to be low, but growing, with only 201 private funds out of 60,000 in the U.S. with crypto exposure – a miserly 1.3 percent. Given their enthusiasm for insights into institutional interest, attracting them was a logical next step for the company.
BlockFi's lending rates remain attractive for bitcoin (for amounts under 5 BTC at least), paying out 6.2 percent compound interest annually. Given their security and corporate credentials, their retail-focused products were always going to eventually appeal to institutional investors.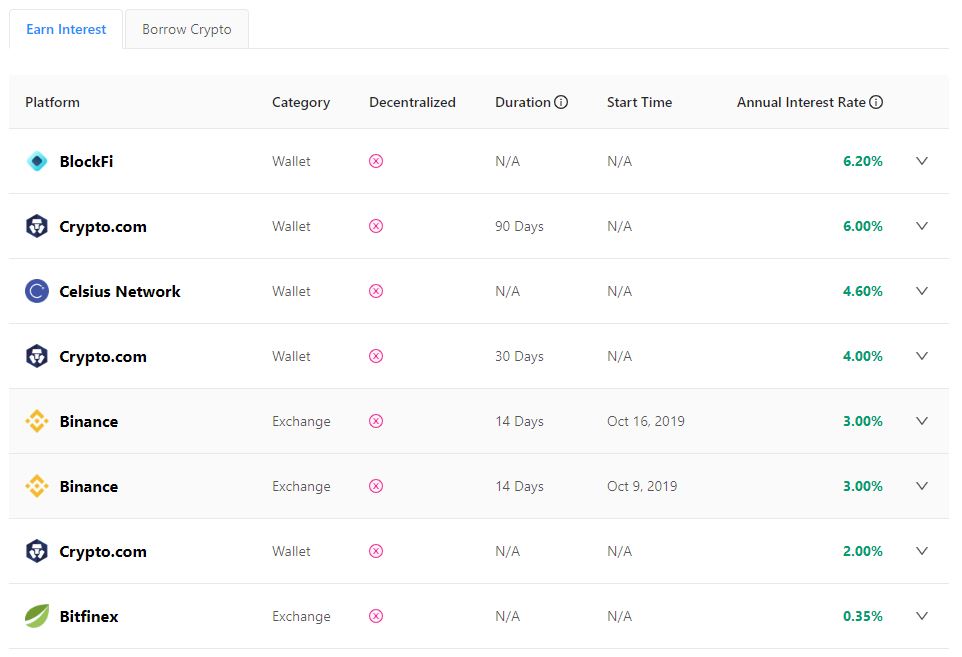 But BlockFi's pivot doesn't mean they are abandoning retail investors. As Prince assured Crypto Briefing, "We still view retail investors as our core client! All of the services we deliver to retail are supported by institutional connectivity – for example lending facilities for USD loans and institutional crypto borrowers supporting the yield we provide to retail clients."