BlockFi Launches Crypto Trading Platform
BlockFi's growth continues.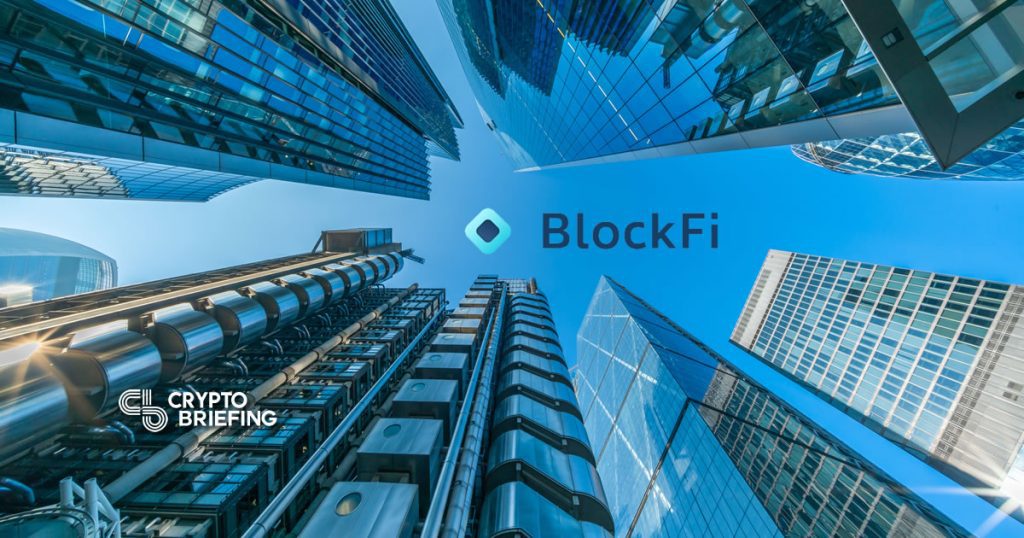 BlockFi, the New Jersey-based DeFi company, has launched a crypto trading platform. The startup's suite of financial services products now includes BlockFi Trading.
BlockFi Trading will roll out trading between its three supported digital assets, the Gemini dollar, Bitcoin, and Ether, before presumably expanding to include a larger number of crypto assets. Litecoin and USDC are scheduled to be supported by January.
The Prince of Jersey City Crowned a New Leader in Crypto
The firm's decision follows its October launch of BlockFi Institutional Services, a move that saw the company pivot toward offerings that service institutional class investors. BlockFi Institutional Services was "designed to give market-makers, funds, exchanges, and family offices access to enterprise-grade financing solutions for digital assets." Institutional investors have access to additional assets in Litecoin, the U.S. dollar, and stablecoins USDC and PAX.
Established in mid-2017, the startup grew significantly in two years, with monthly revenue growing more than 10 times this year alone. BlockFi Trading is set to offer its global user base of individual and institutional investors in cryptocurrencies the ability to optimize their asset allocation.
Zac Prince, BlockFi CEO and Founder, told Crypto Briefing exclusively that the idea of creating an exchange was not new, but with a recent funding round had become more feasible:
"BlockFi Trading has been on the horizon for a while but became a more realistic prospect for us since our latest round of funding which allowed us to upsize our team, including largely our engineering team. We had a lot of requests from our users for an exchange like this and found that it was a key point in helping them manage their crypto portfolios holistically within the BlockFi ecosystem."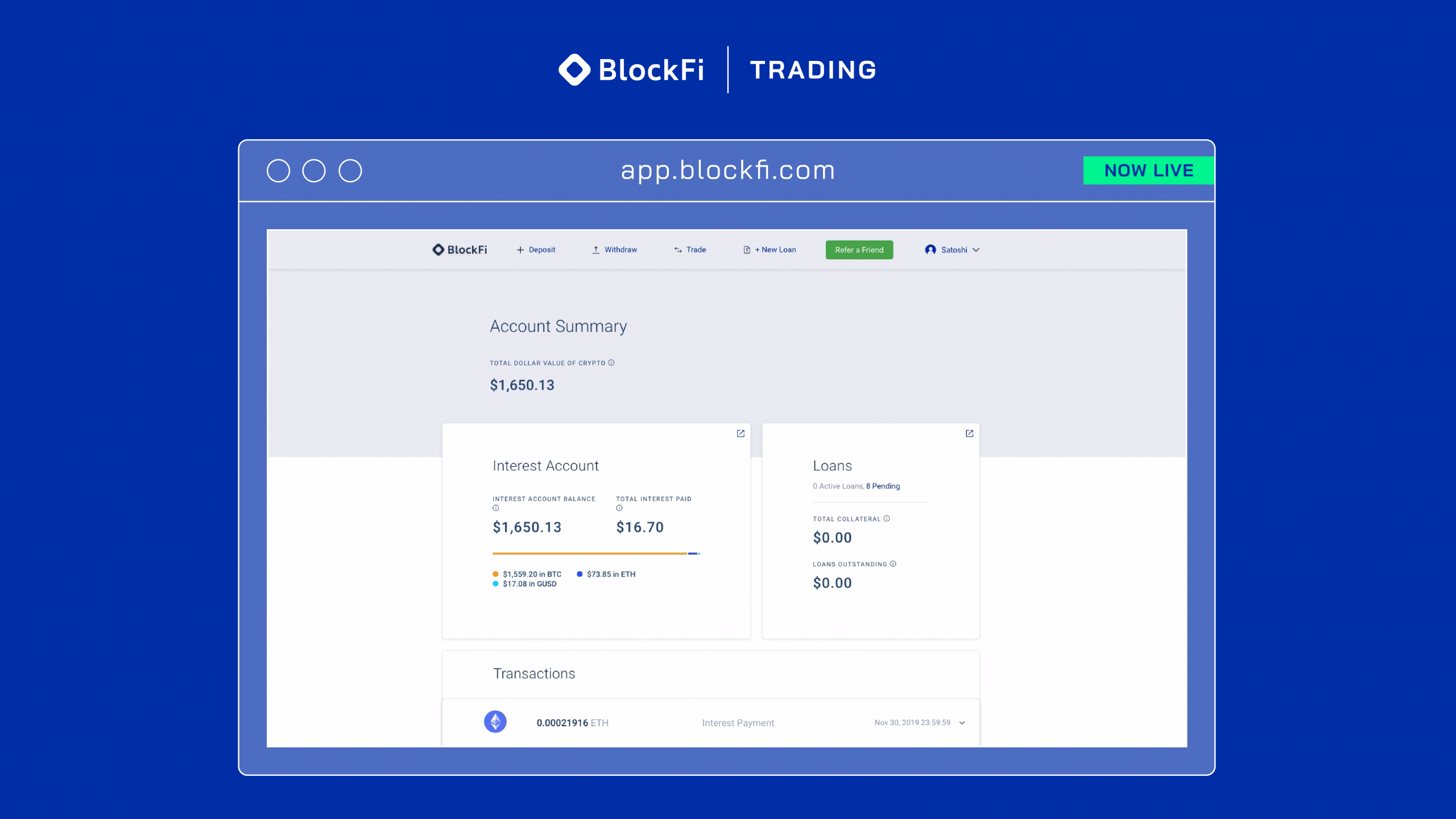 The Retail-Focused Company Continues to Grow
The company famously removed minimum deposit amounts for its BlockFi Interest Accounts in September, allowing holders of varying amounts to earn interest on their crypto. The move was lauded as a significant gesture to broaden the appeal of its products and democratize passive income for small crypto traders.
The company appears intent on maturing the digital asset ecosystem by building financial products traditionally reserved for fiat currencies.
The launch of an exchange, Prince said, is an extension of the company's ability to service both retail and institutional investors with the same levels of security and create synergies between different users.
Speaking with Crypto Briefing, Prince reiterated his commitment to service clients both big and small, saying,
"While we have expanded to offer products on both retail and institutional levels, they really work together as a system and it's the same for BlockFi Trading. While our retail users get the convenience of being able to trade within the BlockFi ecosystem, our institutional partners also play a hand in the trading process, offering the liquidity needed to make it a reality. This balancing relationship goes for our other products as well, whether they be retail or institutionally-facing on the outside, both groups work cohesively within our model, which really mirrors the traditional financial ecosystem."
In preparation to offer crypto trading services, the company completed MSB registration with FinCen and has expanded their state licensing strategy to include money transmission licenses in addition to its existing state lending licenses.