Bored Ape Blunders: BAYC Investors Make Big Mistakes
Two owners of Bored Ape Yacht Club NFTs made transaction errors this weekend.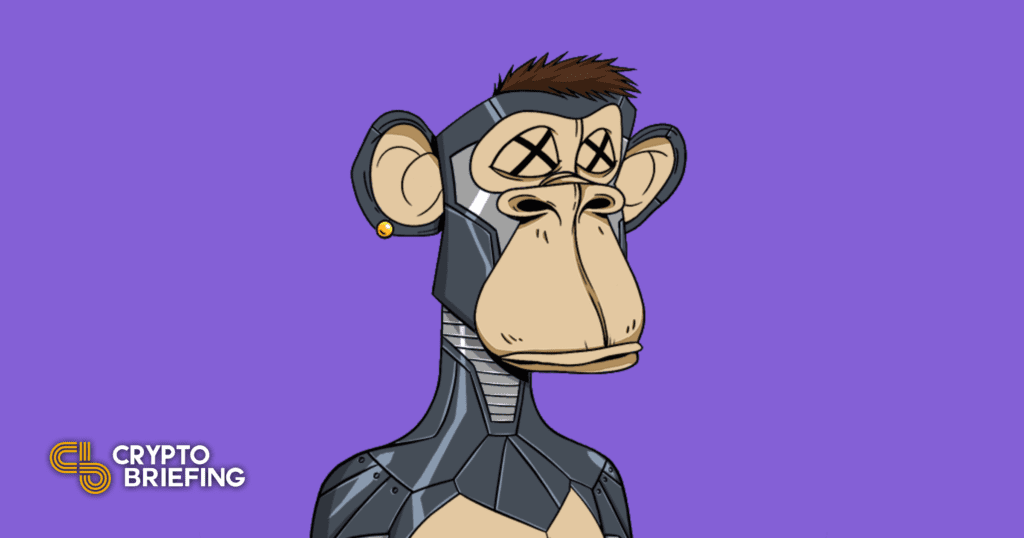 Key Takeaways
Two Bored Ape Yacht Club investors made significant transactional errors over the course of the weekend.
One user underpriced his listing by making a typo, thereby selling a $300,000 Bored Ape NFT for just $3,000.
The other user erroneously sent his Bored Ape token to a derivative project with which he was unfamiliar.
Bored Ape Yacht Club, one of the most popular NFT series, attracted attention this weekend as two users mishandled their tokens.
Seller Underprices Listing by 99%
In one incident, the owner of Bored Ape #3,547 sold their NFT for much less than they intended.
A user named Max (aka "maxnaut") listed the token for $3,066 instead of the expected $300,000 based on entry-level prices. The underpriced NFT was immediately snapped up by another user and relisted for $248,000, an amount much closer to its expected price.
The discrepancy was due to a typo, or, in market terminology, a "fat-finger error." The seller told CNET that the misprice was due to a "lapse of concentration," and that although he quickly noticed the error, the offer was "sniped" before he could cancel it.
The sale took place on Saturday, Dec. 11, but was first reported and publicized by tech news site CNET on Sunday.
User Sends Bored Ape to Untrusted Project
In another incident, a user who goes by Dilly Dilly reported the possible theft of one of his Bored Ape NFTs early Monday.
In a now-deleted thread, Dilly Dilly wrote that he confirmed a transaction with a derivative project that was "supposed to produce an animated version of [the] ape."
It appears that the recipient did not follow through on the deal. Dilly Dilly requested that Bored Ape Yacht Club and the OpenSea marketplace attempt to freeze the transaction if possible. Dilly Dilly also offered to repay the new owner of the NFT.
Public reaction was unsympathetic, as critics noted that Dilly Dilly deliberately sent the token. It is unclear whether the receiving project was fraudulent, or whether the project was legitimate and Dilly Dilly merely sent the NFT by mistake. Others suggested that the event did not occur and that Dilly Dilly sent the token to one of his own accounts to attract attention.
In a follow-up thread, Dilly Dilly maintained that he was the victim of fraud and noted that "there are hackers on every corner." However, he ultimately admitted that "the fault is [his] own."
Room for Reversible NFT Transactions?
In traditional finance, there is usually a way for banks and payment networks to reverse erroneous transactions. By contrast, cryptocurrency and NFT transactions do not usually allow reversals, as no entity has central control over assets on public blockchains.
One crypto influencer within the NFT community, Loomdart, has suggested that Bored Ape Yacht Club could introduce a "centralized mintpass" that would give some control over transactions to the project itself. This would presumably be optional for users.
It does not appear that BAYC or OpenSea have any interest in implementing such a system. OpenSea does, however, provide advice for users who want to keep their NFTs secure.
Bored Ape Yacht Club is currently the fourth largest series of NFTs by weekly trading volume, with 7,449 ETH ($28 million) traded over the past seven days according to OpenSea.
Disclosure: At the time of writing, the author of this piece held BTC, ETH, and other cryptocurrencies.