Bored Ape Yacht Club Is Getting a Short Film Trilogy
The series will be produced by Coinbase with input from Yuga Labs.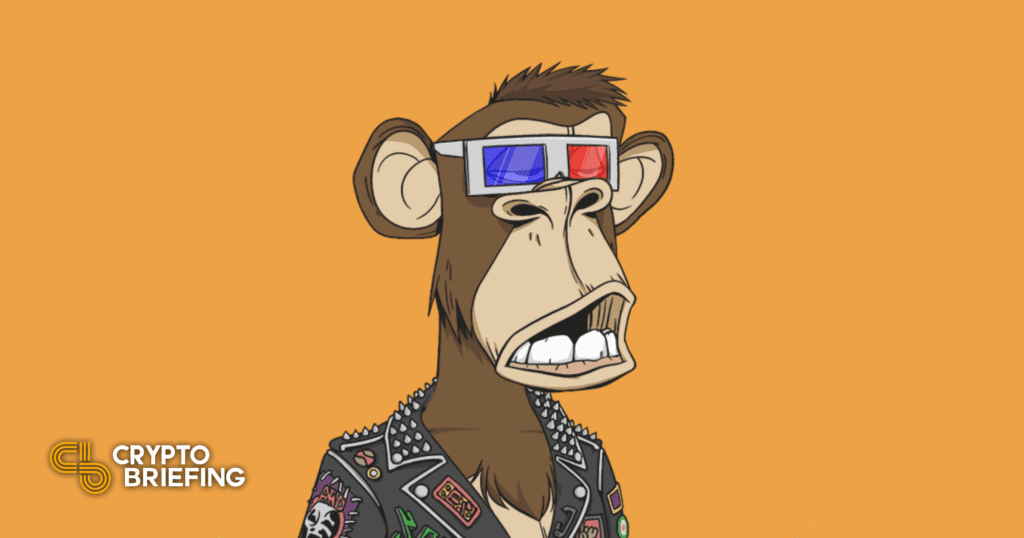 Key Takeaways
Crypto exchange Coinbase has announced that it will produce a film trilogy based on Yuga Labs' Bored Ape Yacht Club.
The series of short films will be shown at NFT.NYC in June. Later, it will be made available on Coinbase's website.
Coinbase and Bored Ape Yacht Club are both top-ranking cryptocurrency properties in their respective areas.
Coinbase has announced that it is producing a trilogy of films based on the NFT collection Bored Ape Yacht Club (BAYC).
Coinbase Will Produce Short Films
Yuga Labs, the creators of BAYC, will partner with Coinbase to produce the series of three animated short films.
The series will be titled "The Degen Trilogy" after the slang term for crypto investors who are willing to make high-risk investments.
Characters in the series will be based on specific Bored Ape NFTs. Token holders will submit their own character descriptions, which will be judged and selected by a Hollywood casting director.
The film trilogy will be shown at NFT.NYC, a crypto conference scheduled to take place in New York between June 21 and 23. Later, the films will be made available to users who have opened a Coinbase wallet via the exchange's website.
Coinbase marketing director William Swann said that the films are a "love letter" to NFT technology. He noted that Yuga Labs has already created "a massive and engaging community" with the collection.
In October, Yuga Labs announced that it had signed a deal with music manager Guy Oseary to explore media options. It is unclear whether today's news is related to that announcement.
Coinbase and BAYC Top the Charts
The film trilogy represents a joint effort between two of the biggest properties in the cryptocurrency and blockchain industry.
Coinbase is currently the third-largest crypto exchange by trading volume, with over $3 billion traded in the past 24 hours.
Bored Ape Yacht Club and its counterpart Mutant Ape Yacht Club, meanwhile, top OpenSea's NFT charts. Approximately 12,500 ETH ($37 million) of those NFTs have been traded over the past week.
Yuga Labs has just seen several other developments as well: in recent weeks, the firm has raised $450 million, acquired CryptoPunks, and introduced a brand-new "ApeCoin" cryptocurrency.
Disclosure: At the time of writing, the author of this piece owned BTC, ETH, and other cryptocurrencies.