Boys Club's Parker Jay-Pachirat on Bringing Inclusivity to Web3
Parker Jay-Pachirat explains why Web3 should be an inclusive space.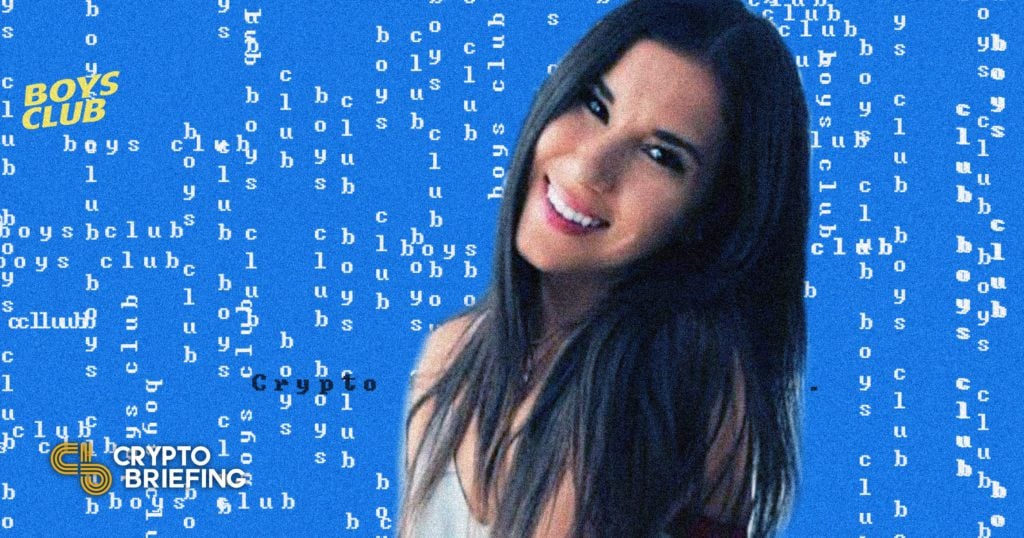 Key Takeaways
Parker Jay-Pachirat is an investor and community builder in Web3.
She believes that cryptocurrency technology has the potential to level the playing field and better serve underrepresented communities.
Outside of her work for the Boys Club DAO, Jay-Pachirat is interested in how zero-knowledge proofs could transform the Layer 2 ecosystem.
Parker Jay-Pachirat is an investor, community champion, and decentralization evangelist in Web3. She currently holds two roles leading community management and sitting on the investing team at FinTech Collective, a venture capital firm whose previous investments include some of the earliest Ethereum DeFi projects and the Web3 wallets Rainbow and Dharma.
She's also a founding member of Boys Club, one of several fast-growing DAOs focused on bringing inclusivity to Web3. Boys Club launched at the peak of crypto's biggest bull run in November 2021 and has seen sustained growth despite a months-long 70% drawdown in the cryptocurrency market.
As one of the DAO's core members, Jay-Pachirat is a major contributor to the project's early success. She recently appeared on two panels at Consensus 2022 to discuss the decentralized future and community building based on her experience in Web3.
Building Web3 Communities With a Boys Club Visionary
Crypto Briefing sat down with Jay-Pachirat for an interview during the event, and she spoke at length about her experience at both FinTech Collective and Boys Club, how Web3 needs to better serve underrepresented communities, and why she can't wait for zero-knowledge proofs to explode on Layer 2.
Crypto Briefing: Can you discuss your entry into crypto?
Parker Jay-Pachirat: I've always been interested in systems of power. I grew up in an anti-tech environment; none of my family or peer group were into finance or entrepreneurship. I studied critical theory, which at its core interrogates systems of power, and that was when I started reading about tech, and especially AI. I saw connections between my studies and bleeding edge technology. When I realized that, I threw myself into it. I started working at a social media startup, then an early stage VC, and then Fintech Today as a product manager. Eventually I was asked to be Chief-of-Staff and built out the crypto media arm.
Around that time, I started working on Boys Club. I saw a post about bringing women that were curious about crypto together for a dinner. I thought 'this is awesome, I get to meet more women in crypto in New York City.' I spoke to the co-founders Deana and Natasha about what they were trying to build, and I found the first dinner illuminating. I met women from all kinds of backgrounds. I was showing them my NFTs in my Rainbow wallet, which was a lightbulb moment for me. I thought 'wow, there's so much demand in this space.'
I told Deana and Natasha that I felt a great synergy and wanted to help them scale. I said I thought there was potential to create impact, so we assembled a team of six and have grown it from there.
CB: How would you describe Boys Club for someone who's not familiar with the project?
PJP: We're a social club, community, and DAO welcoming women and non-binary individuals into Web3. We're doing that by driving culture and lowering the barrier to entry in three ways. The first is real life events. We host community events that are geared toward women who maybe don't know anything about crypto or have never set up a wallet. We run a keynote and panel where members can text in their questions, and we also do a huge dance party with drinks and a DJ. So it's a lot of fun.
The second way is driving crypto literacy by taking a playful approach to content. We're producing content that's funny, relatable and memorable to breathe life into it.
The third way is through our community and DAO. We have many amazing community-driven projects coming out of our DAO. One member recently set up a product incubator, so the guild votes on projects members are working on and provides workshops, feedback, market research, testing, and help with development. We also offer a mentor program where we match women who have zero knowledge of crypto with crypto natives that have been in the space a long time. It gives newcomers a friend to guide them, hop onto a call and show them how to set up a wallet, and whatever else.
CB: How big is the Boys Club DAO?
PJP: We have around 40 contributors. We have seven active guilds each focused on a different operational area. For example we have one for onboarding, one for content and social media, and a DAO and ops guild.
Our Discord has about 1,800 members. We initially opened to anyone but have application-gated it based on merit and referrals. We don't want to be exclusive but we want to preserve the community magic.
We just launched V1 of our DAO, taking a Minimum Viable Community approach. We're implementing it for a three-month season and going to measure it against some targets, then we'll move onto a larger DAO V2 for more members.
CB: Can anyone join Boys Club?
PJP: Initially anyone could join, and it didn't matter if they identified as a man, a woman, or whatever. Once we started to scale, we had a few instances of men in our discord who weren't meeting the values and respect we expect from our community members. So we changed our strategy to make it a welcome space for those we created it for. Now, if you apply as a man, you need a referral from an existing community member. We also have rules in place specifically for men, such as do more listening than talking. There's also a zero tolerance policy, so if anyone makes someone uncomfortable, we ask them to leave.
"Crypto creates new opportunities for historically underserved communities."
CB: What problem is Boys Club addressing, if there is indeed a problem?
PJP: I got into crypto in 2020, I knew it existed but didn't think it was for me. It was only when I started researching that I had a lightbulb moment. Blockchain has the potential to reimagine our financial infrastructure, but also data sharing, identity, privacy, social coordination, reputation, supply chains, manufacturing, and that's when I realized the potential.
Once I realized how crypto could change the way humans coordinate and exchange value, I realized these platforms offer a way to create new opportunities for historically underserved communities that have been excluded from building and shaping fundamental infrastructure in the past. If we want to mitigate a repetition of the existing inequalities in society today, we have an urgent call to action to enable these underserved communities to be active participants and leaders in the ecosystem.
CB: How much progress do you think crypto has made in becoming more inclusive?
PJP: I definitely think there has been progress. But I think there's more work to be done, from having more women in leadership positions to funding women and giving them more educational and monetary resources. We also have work to do in representation in racial, age, and socioeconomic diversity. It's important we're thinking about how we can bring in intersectional identities and give them the resources they need to succeed.
CB: Does Boys Club make any revenue?
PJP: None of us make any money; we're actually spending money to cover event costs. We did a merch drop and spent money on shipping. We launched two NFT drops this month, one as a gift to the community and one for ecosystem partners. The revenue was about 150 ETH and it went to our DAO's treasury, but none of our core team have been paid. We're putting it to use; for example 20% is going to community projects, and 20% to community experiments. And we're applying for a Gitcoin grant to be able to pay our contributors and give them the resources they need. So a significant majority of the revenue we're making is going back into the community.
CB: The crypto space saw a lot of speculation over the past 18 months, something that's historically been led by males. Do you think the speculative nature of the industry inhibits diversity and inclusion?
PJP: I think degens will degen. If someone wants to buy Dogecoin or Magic Internet Money, do it. The degen projects definitely deter people, which is why I think it's so important that we are actively illuminating the touchpoints that crypto reaches. It reaches finance, art, social mobilization, identity, privacy, and more. Each of these puzzle piece​​s—including the shitcoins—is important in crypto. It's not my place to say whether something should or shouldn't exist, but we must work to illuminate the whole space and get a robust ecosystem of industry players. If we have the most creative and passionate minds from each of these domains, the industry will be all the stronger.
CB: What are you most excited about over the next 12 months in the space?
PJP: With FinTech Collective, I'm super excited for raising our next fund and the companies that we've been working with. MakerDAO is going through a transition and I'm excited about how it's thinking about delegated governance. We've been working with NiftyApes to build its community and get ready for launch. Centrifuge is also redefining its strategy, which I'm excited about.
On the Boys Club side, the growth we've seen in a prolonged bear trend has been amazing and moving. I'm excited to keep executing on V1 of our DAO, finding ways to get people more involved, and start using the base money we've raised for our treasury.
More broadly, I'm excited about everything going on in the Layer 2 ecosystem. StarkWare's StarkNet has just done an amazing job of executing and I'm so excited for all of the work their team is doing and continuing to develop. I'm excited for Mina, a Layer 1 powered by zero-knowledge proofs. I'm eagerly anticipating the launch of their zkApp SDK, which helps developers build zero-knowledge apps. I think that's totally underrated and will completely change the ecosystem. Aztec has also been doing a lot of work. Also The Graph, which is one of our portfolio companies. At Graph Day, they discussed the zero-knowledge research they've been doing, and I'm excited for them and their new proof.
Really, I'm very excited about the Layer 2 zero-knowledge ecosystem. I think zero-knowledge is so cool because it helps scale Ethereum in a way that's absolutely necessary for the network's future, but outside of rollups and scaling, it has so many applications. They include things like voting, and even being able to take out uncollateralized loans by proving that a credit score is above a certain number without revealing it. All of these use cases are really exciting.
Disclosure: At the time of writing, the author of this piece owned ETH and several other cryptocurrencies. They also had exposure to MKR in a cryptocurrency index.