SBI-Backed BRD Wallet Opens Cheaper Crypto-Fiat Gateway
The wallet provider is looking to expand into the Asian market.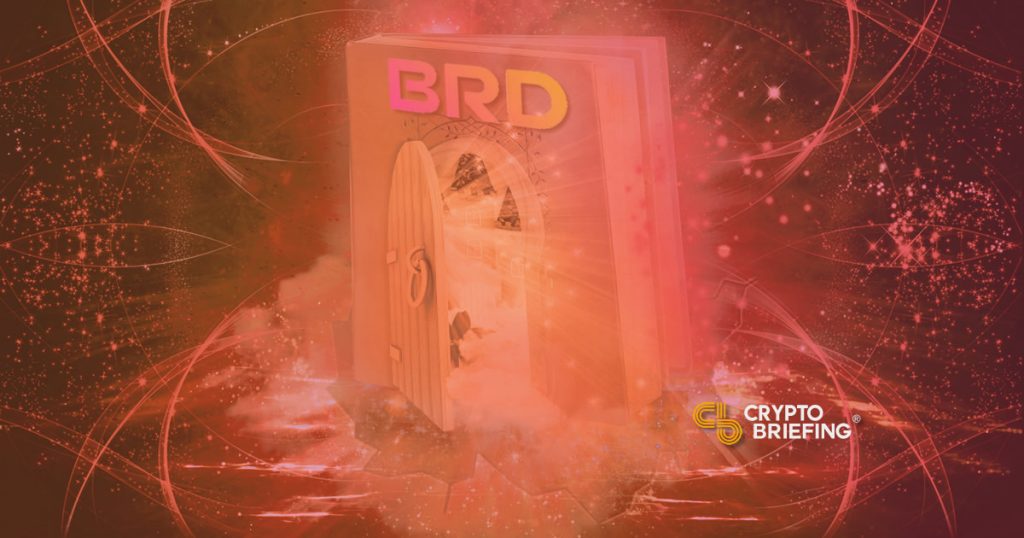 If you're looking to buy bitcoin, you don't have a lot of choices. Fiat gateways are few and far between, and established businesses like Coinbase charge high fees to buy crypto.
But that bottleneck is now getting a bit wider. Mobile wallet provider BRD – formerly 'Bread' – announced today that it will be introducing a new exchange service, in partnership with payments network Wyre, to allow users to purchase cryptocurrencies with a bank transfer.
Starting today, U.S. customers at over 1,700 banks will be able to buy Bitcoin (BTC), Ether (ETH) and the Dai stablecoin. Users can also now link their bank account to BRD, providing them a rapid solution to swap value in and out of digital assets.
BRD's European users can already purchase crypto through bank transfers, through a partnership with Coinify established last January.
BRD anticipates that the low-fee service will help users in the U.S. – its biggest market – save on costs, as part of a wider offering. "We've consistently heard from U.S. customers about the frustrations regarding the lack of innovation and simplification from current market leaders, namely Coinbase," said Aaron Lasher, Chief Strategy Officer and co-founder of BRD.
BRD began expanding into exchange services in 2018, investing $32M to become a fiat onramp. It released its Augustus trading platform in May last year, allowing users to trade Bitcoin, Bitcoin Cash (BCH) and Ether, as well as 100 or so ERC20 tokens, within the app itself.
Following Coinbase's success, BRD hopes that a simple UI and UX will encourage new users to buy and invest in cryptocurrency.
BRD isn't the only exchange seeking easier fiat access. Sources at one regulated blockchain bank told Crypto Briefing that their institution has been approached by some of the largest cryptocurrency exchanges in the world. Although they wouldn't provide names, the source said that most of these exchanges were seeking to establish fiat gateways.
Based in Switzerland, BRD operates in 171 countries. The four-year-old company now has over 2M customers and more than $6bn under protection.
So far the company has raised $55M, after completing its Series B round in late 2018. Most of the funding for that round came from SBI Crypto Investment, a subsidiary of the Japanese bank that has also invested and collaborated with Ripple and R3.
At the time, CEO Adam Traidman said most of the new funding would go towards expanding BRD's presence in the Asian region. BRD says that it has doubled its customer base and transaction volume in the first four months of this year.