Beer Hipsters Discover Use-Case For Bitcoin SV
How do you do, fellow Bitcoiners?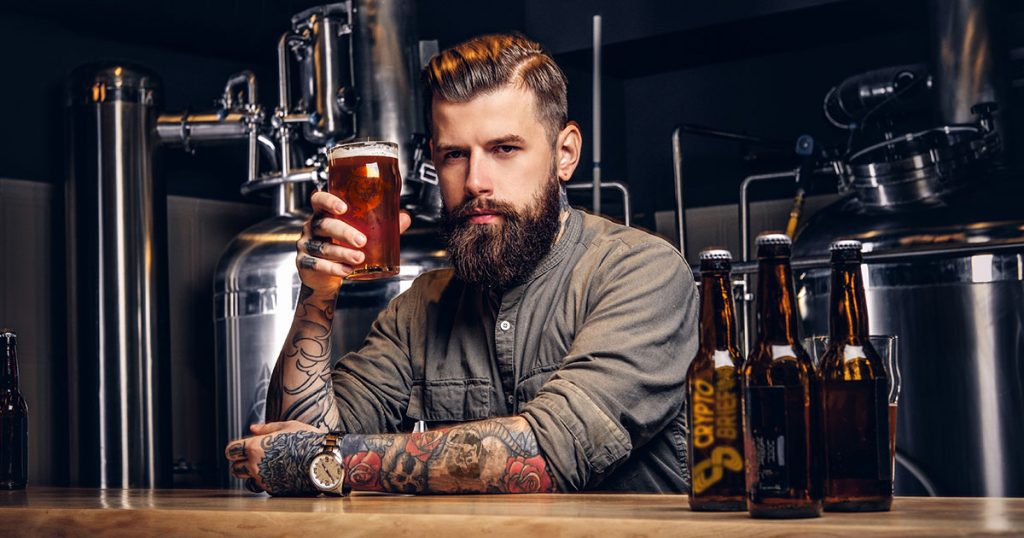 It's getting harder to sell Bitcoin SV, and some might be wondering if they're stuck with it. Only months after the contentious hard fork, Satoshi's Vision was promptly delisted from major exchanges, making it even harder for casual hodlers to get rid of their unsplit coins.
Luckily, there's a new way to get rid of your unwanted BSV Tokens, and you don't even need an exchange. Scottish-based BrewDog is now hopping (pun intended) on the crypto bandwagon, which it calls the "natural next step" in the company's quest to appeal to well-off millennials.
The brewery announced yesterday that aspiring "Equity Punk" stockholders could now invest with digital currencies. Shares can be purchased with ten different cryptocurrencies, including Satoshi Vision.
Much like that time your Dad started listening to hip hop, the punk-branded brewers say they are "exactly the same" as cryptocurrency developers. "Adopting them [cryptocurrencies] so that potential Equity Punks can join BrewDog's community of shareholders is a natural fit," the company said.
The news comes as BrewDog extends its fundraising event for nearly a year. The raise was originally scheduled to end today, July 5th. After reaching 76% of the £7M goal, the raise has now been extended until next April.
BrewDog "Captain" James Watt highlighted that cryptocurrencies mesh with BrewDog's goal of "show[ing] the city slickers what can be achieved" with clever branding and a faux-rebellious presentation.
Watt did not explain whether the "city slickers" are too conformist to appreciate hipster-themed alcohol, or if they are simply too busy working for The Man to recognize the countercultural merits of his two-billion-dollar PLC.
"If you embrace change to subvert the mainstream we are in your corner; whether your weapons of choice are malt, hops, yeast and water or blockchain," Watt added.
Incidentally, a shared affinity for the ninth-largest cryptocurrency isn't the only thing which BrewDog allegedly has in common with Craig Wright. Earlier this year, the brewery faced multiple accusations from job applicants and marketers, who claimed that BrewDog used their ideas but did not pay them.
This is a @ManifestLDN concept. We were told @brewdog had chosen a different route. We have not been paid for it. https://t.co/P4DIXqCox8

— Alex Myers (@AlexMyers) May 9, 2019
The addition of cryptocurrencies might not be the most subtle appeal to millennial sensibilities. But we hope, at the very least, that whoever came up with this idea got paid for it.