BTC-e Saga Ends in Prison Time for Founder
Co-founder Alexander Vinnik sentenced to five years of prison on money laundering charges.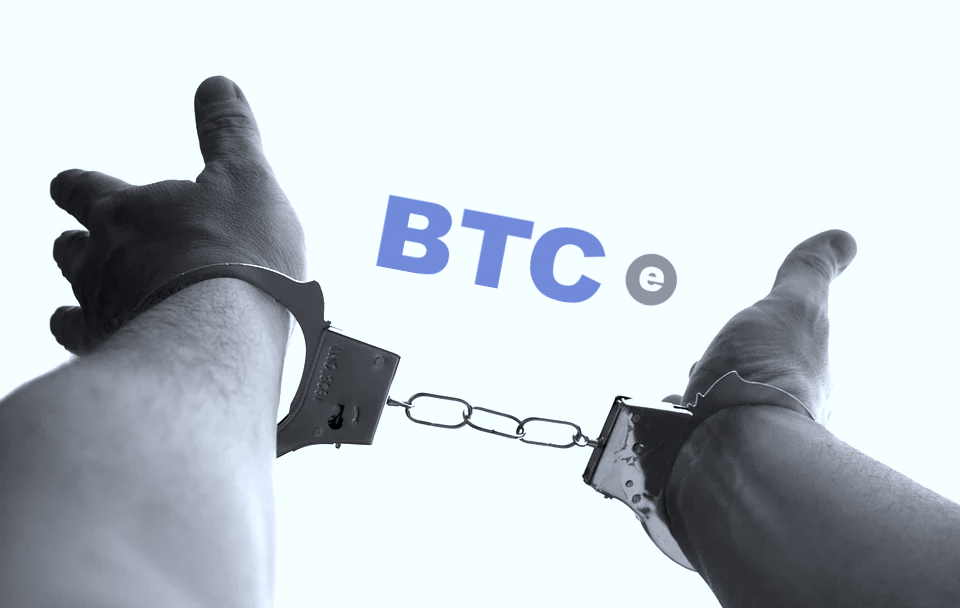 Key Takeaways
BTC-e founder Alexander Vinnik allegedly laundered $4 billion through his exchange before its seizure in 2017.
He fled to Greece and fought a lengthy extradition battle, finally resulting in prison time this week.
BTC-e was rebranded as Wex, and became controlled by paramilitaries connected to the downed Malaysia 173 flight.
Alexander Vinnik, founder of the now defunct BTC-e exchange, has received five years in prison on money laundering charges, according to reports from the Moscow Times.
Vinnik's Relationship With BTC-e
Vinnik co-founded BTC-e in 2011. The exchange grew quickly, eventually handling 3% of global BTC trading volume by 2015 and entering the top 20 exchanges by 2017.
However, the US government indicted Vinnik in 2017 on charges of laundering $4 billion worth of BTC. The indictment included accusations that Vinnik withdrew and laundered 530,000 BTC from the breached Mt. Gox exchange between 2011 and 2014.
US authorities seized BTC-e in 2017, along with 38% of user funds. Vinnik fled to Greece. Meanwhile, Greek authorities received extradition requests from the US, Russia, and New Zealand for various offences Vinnik allegedly carried out.
Wanted in Three Countries
Vinnik also had ties to paramilitaries and suspected terrorist organizations. US authorities allege that the Fancy Bear cybercriminal organization used BTC-e to launder funds then used to hack the Democratic National Committee. Fancy Bear also reportedly used those funds to attack German parliament computer systems .
The Russian government issued two separate extradition requests for fraud and money laundering. Vinnik went on hunger strike for three months in protest of his living conditions in Greek custody, and Greece eventually extradited Vinnik to France January 2020. In 2018, Greek authorities foiled an attempted assassination plot aimed at killing Vinnik with poison.
Rebranding as Wex
The Wex exchange was established as a successor to BTC-e in September 2017. Though it promised to compensate BTC-e users for their lost funds, Wex carried out an apparent exit scam in July 2018.
Users on the Wex subreddit cited examples of Wex banning their accounts and withholding funds in the weeks leading up to the closure of the exchange. Before the exchange went dark, nominal owner Dmitri Vasilev sold Wex to Ukranian paramilitary fighter Dmitry Khavchenko, who fought in Crimea to support Russian annexation.
Khavchenko can be seen below armed with a machine gun, handing over the flight recorders from Malaysian Airlines Flight 17 which was shot down over Ukraine, killing 283 people. During the negotiations, the paramilitary fighter announced his plans to headquarter Wex in Donbass, Ukraine, an active war zone at the time.
Khavchenko allegedly has ties to Russian oligarch Konstantin Malofeev, who has been sanctioned by the EU and accused by the US and Ukraine for allegedly funding the war in Donbass, connecting the exchange to terrorist activity.
Prison Sentence for Vinnik
After spending almost three years in custody, Vinnik received a five-year prison sentence on Dec. 7 2020 from a Parisian court. The court found Vinnik guilty of "money laundering as part of an organized criminal group and providing false information about the origin of the proceeds."
In June 2020, New Zealand authorities recovered $90 million allegedly laundered by Vinnik as part of a wider $4 billion money laundering scheme that spanned multiple international jurisdictions.
Vinnik was charged in France with making $164 million in Locky ransomware attacks on 188 French victims including local authorities, business, and individuals between 2016 and 2018. The court dropped these charges, but found Vinnik guilty of laundering money gained from those same attacks. Vinnik was fined $120,000 in addition to his five-year sentence.
It is not clear whether Vinnik will face additional charges and prison time for fraud charges in Russia upon his release from French prison.