BTC Prague to Host 100+ World Class Speakers and Companies
The largest bitcoin conference in Europe will be held from 8 June to 10 June 2023.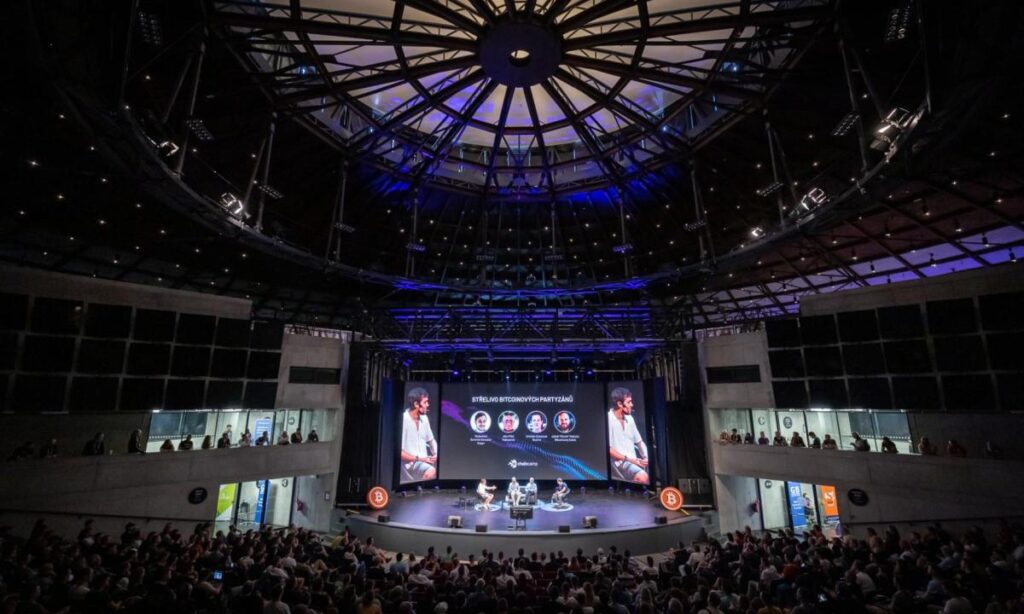 BTC Prague will bring leaders in the bitcoin community worldwide to the Czech capital to map the future of digital currency. The largest bitcoin conference in Europe will be held from 8 June to 10 June 2023.
A projected 10,000 attendees have the opportunity to hear from and meet with more than 100 leaders in the BTC community and network with more than 100 companies. In addition to the speakers and exhibition space, many side events are planned, including dev/hack/day. Martin Kuchař, co-founder and co-organizer of BTC Prague, commented,
"We may be a small nation of only 10 million, but the Czechs have been leading the way to financial freedom through bitcoin from the very beginning."
He added examples of what was developed in Czechia,
"The first BTC mining pool, Braiins, Trezor, the first hardware wallet, and bip39, used to create encryption keys for hardware wallets. We are also the home of the world's largest BTC ATM manufacturer, General Bytes, and Tropic Square, the first open-source transparent secure chip will be launched from here shortly."
The essential topics for the main stage include technology, sound money, freedom, community, and the organizers of BTC Prague have already secured more than 80 high-profile speakers. Kuchař emphasized,
"Top industry leaders are coming to Prague to discuss the future of money, technology, and freedom. With superstar speakers like Michael Saylor, Adam Back, and Anita Posch, this event promises to be a game-changer with exclusive insights and cutting-edge ideas from the world's leading voices in bitcoin, freedom, and innovation."
Confirmed speakers include:
Investor Michael Saylor, in his first European appearance, talking about the future and investment case for bitcoin
Technologists Adam Back and Jan Čapek talking about Innovations in the mining industry, and Pavol Rusnák and Marek Palatinus talking about open source and freedom aspects of money
Entrepreneurs Jameson Lopp, Giacomo Zucco, Roya Mahboob, Sophie von Laer
Researcher Peter Todd talking about possible attack vectors for the bitcoin network
Philosophers Robert Breedlove, Aleks Svetski and Knut Svanholm discussing low-time preference, warrior culture, and praxeology
Podcasters Roman Reher, Lunaticoin, Jakub Vejmola and Rogzy, Rikki, the best and most influential European bitcoin podcasters
Human rights activist Lyudmyla Kozlovska explaining how bitcoin helps raise funds against oppressive regimes, and Peter Young showing a different way of creating functional societies.
Educators Anita Posch and Mahassin L. Quadri sharing their experiences about educating in Africa
Economists Rahim Taghizadegan and Matthew Mežinskis sharing their views on the economics of today and tomorrow's world
The sample of speakers mentioned above confirms that the conference is bringing the most prominent bitcoin voices to Europe and the whole spectrum of the bitcoin community, from entrepreneurs, OG researchers, CEOs, authors, and bitcoin influencers, to philosophers and educators, developers, MC's and freedom fighters. All of them are coming to BTC Prague and thus bringing the bitcoin community closer together.
BTC Prague will also feature an exhibition space for companies to connect and network. The exhibition space will allow people to discover the wide range of companies in the bitcoin ecosystem, do business, find a job, or learn about the bitcoin community. The presence of more than 100 companies is expected.
Prior to the start of the conference, on 7 June, the organizers will hold a dev/hack/day. Organized with Pavol Stick Rusnák, Co-founder of Satoshi labs, dev/hack/day is intended for all tech heads, inquiring minds, nerds & geeks. It will be a day full of talks bringing breakthrough ideas and workshops, where participants can put their hands on cutting-edge technologies. More than 500 developers are expected to attend.