Bybit Transformation: A Newer and Better Crypto Trading Experience
Bybit has updated its trading platform.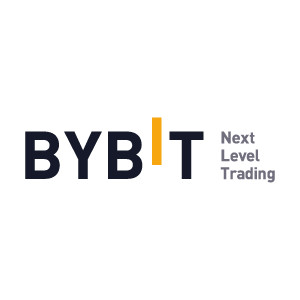 Bybit unveils a string of major improvements.
Bybit Updates Trading Platform
What a rollercoaster ride it's been — and we still have six more months to go before turning a new page in time. As observers to recent events can testify, one should always expect the unexpected with the crypto market. The months of May and June saw markets whipsaw amid heightened volatility. Midyear mayhem aside, it's important for us to also remember the finer happenings in 2021 — including a massive first-quarter bull run, the support of new institutional players in the market, and new all-time-highs for the reigning leader of the digital assets pack, Bitcoin. Even Ether and other well-known tokens touched new records.
It is Bybit's utmost privilege to have grown our strong community more than twofold within the same time period. We now have 2.5 million global trading clients from all over the world, who come from more than 200 countries and territories.
On top of that, here are some of our recent significant milestones:
More than $1 trillion in total overall trading volume in Q1
A historic record of $76 billion within 24 hours in daily trading volume
More than $4.9 million in global BTC open interest
Exceeding $20 billion in ETH global volume
We certainly could not have achieved any of the above without the ardent support of the community and partners. As we continue to listen and improve, Bybit has filled its pipeline with several exciting products and services to be launched.
Find out below exactly what's going on in our biannual product launch with Bybit CEO, Ben Zhou.
New Times, New Look
Bybit is getting an upgrade in style. A new logo, new homepage design, new UI, and a brand-new mobile interface so everything is intuitively right at your fingertips. We are excited to unveil our revamped platform on both desktop and mobile in 2021 — but before that, we'd like to present an improved "us" to you.
The Bybit logo is a symbol of who we are and what we stand for. We've put a bolder, fresher spin on our brand with this new design, lifting the "I" in Bybit to represent a candlestick graph — the embodiment of constant movement in the ever-changing crypto market. At our core, we remain the same: dedicated to listening to and caring about the needs of our community, while innovating to ensure we're at the top of the crypto game at any given time.
ByFi Center
Decentralized Finance (DeFi) is truly a game-changer for the crypto space. There's no reason for us not to bring the best of DeFi right to your doorstep, so here we are with our latest ByFi Center. We've opened the gateways to cloud mining, where you get enhanced hash power for your virtual ETH mining needs on your own schedule. Offering greater profitability with fewer risks, our cloud mining service provides 100% availability and no downtime, allowing you to mine with greater confidence and convenience.
This product was only launched May 24, 2021, and contracts are sold out almost instantly with every supply renewal. We intend to expand the term offerings and take on other assets in addition to ETH soon. There's no better time to harvest ETH directly "from the cloud."
WSOT 2021 Trading Competition
Our unique global trading competition is like no other — after an unforgettable trading season in 2020, which saw 12,000 participants from different parts of the world, we're back bigger and better than before. Greater challenges, greater rewards, so keep your eyes peeled as we reveal the epic battle, due to take place in August 2021. A prize pool of 7.5 million USDT, NFT collectibles and many more await!
Spot & Options
This is one of our most phenomenal updates of the year — Bybit is venturing into both spot and options trading!
We heard you. Crypto spot is not only a foundational starting point for new market entrants, but a complementary vector for derivatives traders engaging in hedging strategies. Scheduled for Q3 2021, we're also excited at the prospect of listing new crypto trading pairs and assets more quickly than we're launching them right now.
Completing the derivatives set is options, slated for the last quarter of the year. Users can anticipate a full options product that offers both American and European options, allowing them to obtain the best liquidities from both markets.
Wallet 2.0 — Worry-Free Withdrawal
And here is one last major update that everyone has been waiting for. As Bybit users well know, withdrawals are only available at fixed timing, three times a day, through our cold wallet. With exciting features and functions being added to the Bybit ecosystem, our wallet and, specifically, the withdrawal time window, will be going through an upgrade, too.
No more waiting periods, no more "thrice a day." You'll be able to make withdrawal requests and have them processed instantly with Wallet 2.0. Stay tuned, as this is scheduled to be launched with spot trading!
Surprises are endless with Bybit — our full suite of products and services will be ready by the end of the year, so you'll never have to go anywhere else. That's more from us to you — so you and crypto lovers worldwide have all their crypto needs fulfilled, right here at Bybit. And we do mean all of them!
For more information, contact Dan Edelstein ([email protected]).
Look out for all the latest Bybit news and offerings on our social media and Telegram communities.