Calvin Ayre: BCH Hash War Could Last Months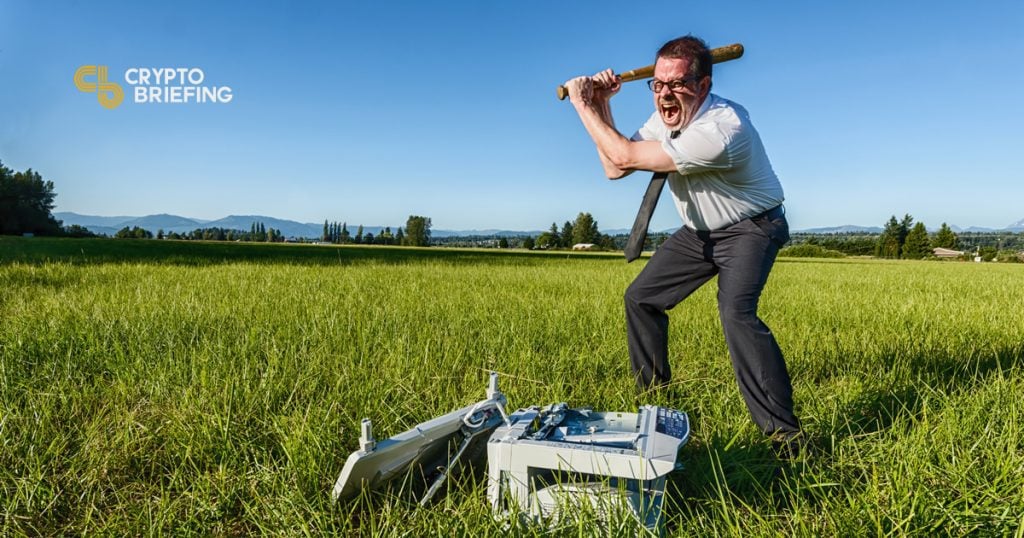 Yesterday's fork saw a brutal fight for control of Bitcoin Cash, but the rest of the hash war is still ahead. The two main protocol implementations are still battling it out for control of the Bitcoin Cash network and control of the coveted BCH ticker symbol. According to CoinGeek's billionaire founder Calvin Ayre, the fight could go on for months.
Ayre announced earlier today that although the fork is now complete, he and other Bitcoin SV supporters are ready to continue hashing on their version for months if necessary. He said that they would be willing to step-up mining until SV becomes the dominant chain.
"CoinGeek and nChain are in this battle for the long haul," Ayre said. "We will mine BCH and fight as long as it takes to protect the original Bitcoin from Bitmain, Jihan Wu, and their Bitcoin ABC development group."
"We are prepared to fight for months and months," he added.
The fork took place yesterday, with Bitcoin ABC taking an early lead over SV. This was in part down to increased hashing power from Bitcoin.com, Roger Ver's mining pool, which took control of its members' mining power for a 24 hour period. The difference has slowly closed over course of the day. At around 12:00 GMT – 18 hours after the fork – ABC had a 40 block lead over its rival. This was down to 30 blocks, at press time.
---
Victims of the BCH hash war
The Bitcoin Cash price has not fared well. The uncertainty created by the BCH hash war has pushed many investors out of the Bitcoin fork altogether. In the past week, the price has fallen by 30% from around $570 per token to its current valuation of $400. That's a near $3bn drop in the Bitcoin Cash market cap.
Intense rivalries split the two sides of the fork early on. The SV side, which includes Craig Wright, argued that ABC would take Bitcoin Cash further away from the ideals encapsulated in Satoshi Nakamoto's whitepaper. For their part, ABC developers worry that increased block sizes will make the network prohibitively expensive.
Although BCH hash war is set to continue, Ayre is confident that Bitcoin SV will emerge as the final victor. He argues that ABC relies on requisitioned hashing power, whereas SV has the legitimate support of BCH mining communities.
"To decide which chain should be the true Bitcoin BCH, you should pick the longest chain with the most legitimate, sustained Proof of Work invested," he explained. "It is ridiculous to count transient, rented hash which comes onto BCH artificially for short bursts of time because it is subsidized to do so, but then disappears and does not really sustain Proof of Work on the network."
Many outsiders hope for a quick end to the BCH hash war, but the split has unleashed animosities that have long been bubbling below the surface. The real fight may be still ahead.
Disclaimer: the author is not invested in any cryptocurrency or token mentioned in this article, but holds investments in other digital assets.