Can Crypto Fix Legal Weed?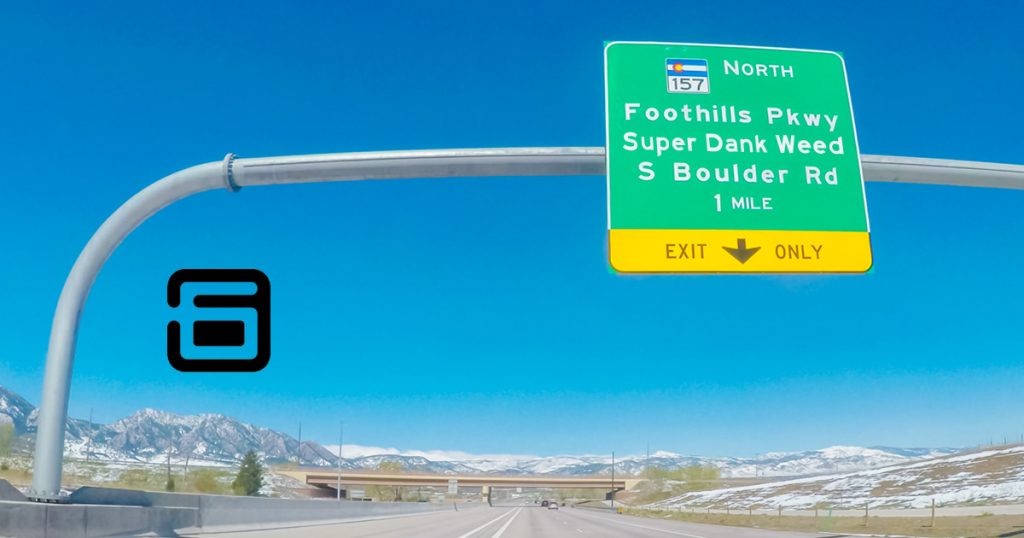 Cryptocurrency is looking at green candles… and green markets, today. Alt Thirty Six, an Arizona-based startup, is soon to complete integration of a Dash-based payment system that may free the legal cannabis industry from the straitjacket of federal regulations.
In an exclusive interview with Crypto Briefing, CEO Ken Ramirez said that the cryptocurrency-based payment solution could eventually became the preferred medium of exchange for hundreds or thousands of cannabis dispensaries, and is likely to begin completing its first software integrations as early as this week.
Cannabis' Cash Problem
Although technically legal in several states, recreational and medical marijuana are still hogtied by federal regulations. The legal contortions required to keep on the right side of the law add high overheads to an already-risky business. "I thought it was about ten to fifteen percent of their total revenue," Ramirez said. "It's actually about fifteen to twenty percent."
Those premiums add high risk to an already vulnerable industry. "There's a ten billion dollar industry right now that's being done in cash," Ramirez says. "They pay employees in cash. They pay vendors in trash bags."
One might suspect him of being hyperbolic, but it's not hard to find confirmation. "Banks that serve marijuana businesses – both recreational and medical – must follow a complicated patchwork of federal guidance, memos and costly compliance rules," reports the Marijuana Business Daily, before enumerating the legal acrobatics of cashing in on one of our largest cash crops. "Otherwise, they risk losing their charter."
"Pot taxes, it turns out, must be paid in cash," The Economist reported earlier this year, making collection a nightmare for payers and collectors alike. In Oregon, "Sellers who declare sales have had to bring tax payments in cash every month to a guarded, bulletproof site in Salem, the state capital, no matter the distance they must travel."
The Crypto Solution: A "Joint" Partnership?
Those exorbitant transaction costs were the motivation for creating a crypto-based settlement solution, with the complexities of blockchain payments buried behind an effortless user interface.
"About a year and half ago we were working in traditional payments and processes for the fees merchants were being charged," Ramirez says. "Instead of making the process more efficient, we decided to eliminate the process altogether."
That elimination requires moving payments onto the Dash blockchain, replacing credit cards, banks and cash with second-long settlement times and sub-penny fees. The Dash DAO voted to support Alt Thirty Six's development, providing about $2 million in funding.
One year later, the payments system is completing its beta phase. "Our first partner, CannTrade, has completed their integration, providing cashless payments to over 400 vendors, suppliers, and dispensaries, and growing exponentially," Ramirez said.
"WebJoint has started the integration and is scheduled to be completed in approximately three weeks, enabling ecommerce and physical point-of-sale payments. The partnership provides access to 250 retail dispensaries and delivery companies in California to the Alt Thirty Six platform. Once we finish the integration we'll be the payment system behind all the WebJoint's deliveries. Additionally, we have 15 other partners lined up to begin integrations."
Crypto Adoption—Now You (Don't) See It
Although dispensaries may soon route their payments through Digital Cash, customers might not even realize that they're using cryptocurrency. "We built in auto-conversion features, so when the merchant is accepting payments, the customer can pay in Dash or they can register in our system and they don't have to know at all that they're paying in Dash."
The latter system is tailored for merchants who are wary or unfamiliar with cryptocurrencies. "The consumer pays us, and in real time we pay the merchants in Dash. As soon as it hits the merchant it converts back to fiat currency. That way they're not exposed to the volatility of the price."
However, that may change as dispensaries and suppliers become more familiar with cryptocurrencies, the CEO says. "Once they get more comfortable with Dash, they can actually turn that feature off."
Long Road Ahead
But it's still going to be a long time before you can walk into a dispensary and buy an ounce with crypto, and Alt Thirty Six is still a long way from mass adoption. It will have to do a better job following its roadmap than Dash Core Group, whose shifting milestones have become something of a punchline among supporters.
Asked for long-term goals, Ramirez said that the company seeks to capture new markets and complete acquisition of its money-transmitting licenses. "Not only will customers be able to purchase online, they'll also be able to purchase on a physical point of sale," he said. "On 4/20, we solidified our money transmission licensing in Arizona and we're already good to go in California. We have eight other states that we're working on that are about 80-90% complete," Ramirez says, adding that there is a long list of target markets to follow.
If they succeed, cryptocurrency adoption might come sooner than weed thought.
The author holds investments in Digital Cash.
This article has been edited to correct transcription errors.