Canadian Police Call Bitcoin Expert Witness In $1.4 Million BTC Case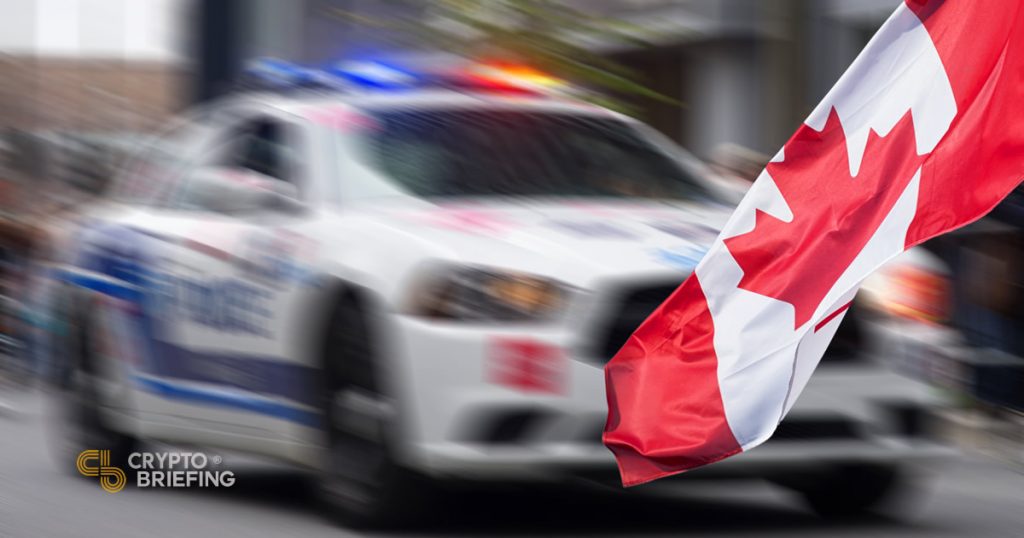 CipherTrace, a blockchain forensics company, makes headlines today for its role in the seizure of $1.4 million in bitcoins that may have been destined for illicit usage. In the resulting court case, David Jevans, CEO of CipherTrace was called upon to serve as the first ever Bitcoin expert witness.
As with any medium or store of value, those with specific intentions can use Bitcoin for illicit transactions. Thus, the "Darkweb" or online black market has created cause for concern for law enforcement, regulators and cryptocurrency speculators alike, because users can purchase and sell virtually anything using crypto without having to reveal their identity.
As the volume of illegal Bitcoin transactions rises, so does the demand for blockchain intelligence firms like CipherTrace.
CipherTrace played a pivotal role in convicting a suspect accused of using 288 bitcoins (valued at approximately $1.4 million today) to purchase a handgun and facilitate the sale of illicit drugs. In an Ontario court, the Bitcoin expert witness testified that his firm was able to trace transactions from dark web markets into the defendant's account. Jevans reports:
"If I knew nothing about the case, other than being presented with the bitcoin addresses that Mr. Phan controlled, my analysis would indicate that this individual was dealing in drugs online,"
During the seizure, Canadian police also discovered $2.5 million in illegal narcotics, addressed envelopes, scales, and other drug trafficking paraphernalia.
Blockchain forensics groups like CipherTrace will likely continue to play a crucial role in thwarting cyber crimes in the future, according to the lead investigator on the case, Detective Dwayne King.
King said:
"I would have loved to have access to a tool such as CipherTrace when I originally conducted this investigation in May of 2015. The report prepared by Dave really was the pivotal piece in the Crown's case for forfeiture."
The courts are currently pursuing confiscation of all the defendant's Bitcoins, among other legal consequences, while he argues that half of his digital assets should be retained since they were not realized through nefarious actions.
---
The author is invested in digital assets, including Bitcoin which is mentioned in this article