Capital Gains Tax Prompts Crypto Investor Backlash
Markets crashed on the news that Biden could nearly double tax rates for wealthy investors.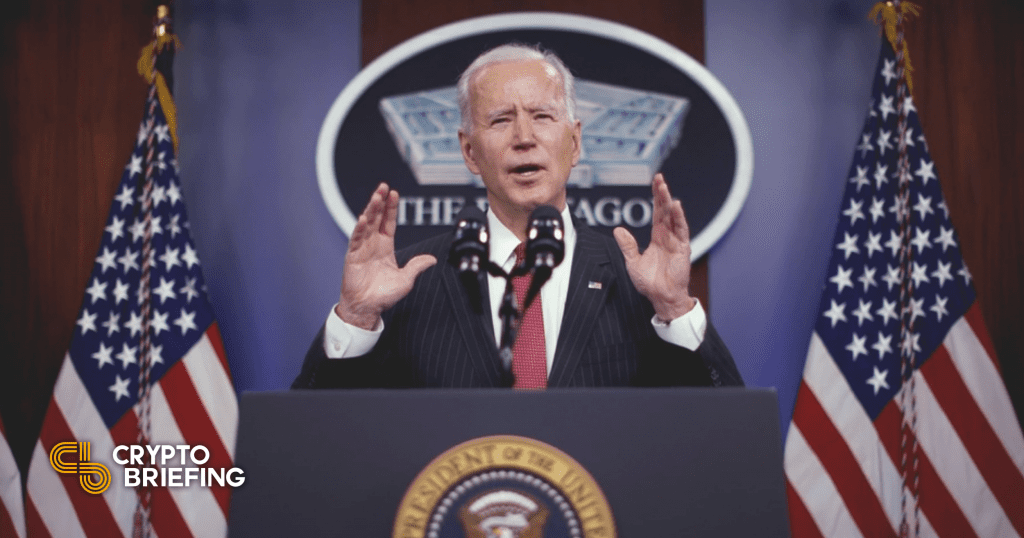 Key Takeaways
Reports suggest that the Biden administration could double the capital gains tax from 20% to 39.6% for large investors.
The news caused stock markets and crypto markets to lose value.
Though the tax will not affect most crypto investors, it could be detrimental to the crypto industry in a broader sense.
The news has also attracted discussion on social media, as users criticize the plan or argue that fears are overblown.
Reports suggest that the Biden administration is preparing to propose one of the largest capital gains taxes in U.S. history, one that will nearly double the tax rate for wealthy investors.
Taxes Target Wealthy Investors
News of the possible tax increase was initially disclosed to Bloomberg by White House staffers on Apr. 22.
If the proposal is enacted, it will raise the capital gains tax from 20% to 39.6% for investors that earn more than $1 million. This would raise $370 billion for government spending.
News of the possible increase has impacted the stock market and the crypto market alike. According to Reuters, Bitcoin fell below $48,000 within hours of the news, a loss of approximately 4%. Ethereum saw losses of about 10%. Meanwhile, the S&P 500, the Dow Jones, and Nasdaq all saw losses of approximately 0.9%.
The news has also seen large amounts of discussion on social media communities related to cryptocurrency. The topic became a top-ranking thread on Reddit's /r/cryptocurrency subreddit, gaining more than 1,250 comments. Users variously expressed concerns over the plan or suggested that fears are overblown.
Will the Proposal Pass?
As of Friday, Apr. 23, the proposal has not been officially announced. Biden will discuss the tax increase formally when he presents the United States' fiscal policy next Wednesday.
Some experts believe that the tax plan will not actually be carried out. Phil Orlando of Federated Hermes, Inc. told BNN Bloomberg that, based on the fact that the proposal is the largest tax increase in history, the chances that it will be successful are "slim to none." Instead, he expects a more modest tax increase to 25%.
Elsewhere, Thomas Hayes of Great Hill Capital LLC has suggested that the stock market would have seen much larger losses if there was a significant chance of the proposal passing.
Will the Tax Plan Affect Crypto Users?
Even if the tax increase is approved, most investors will be unaffected. The plan is aimed at the top 0.3% of investors, and the distribution of crypto wealth is similar to general wealth.
In 2020, Bitcoin prices rose by about 300% from a starting price of approximately $8000. To earn more than $1 million on one's Bitcoin investment that year, one would have had to have held about 32 BTC—an amount that less than 0.4% of Bitcoin addresses hold.
On the other hand, not all crypto investments work in the same way. DeFi services such as yield farming platforms and liquidity pools are designed to provide extremely high returns to investors who put moderate investments to work for the underlying protocol. Likewise, new ICOs may see sudden growth over a short period of time.
That means that some crypto projects may have a higher proportion of users that earn more than $1 million. However, there is a lack of wealth distribution data on those projects, meaning that affected investors may still be in the minority.
Disclaimer: At the time of writing this author held less than $75 of Bitcoin, Ethereum, and altcoins. This article is not tax advice.