Cardano Foundation Chair Resigns Under Fire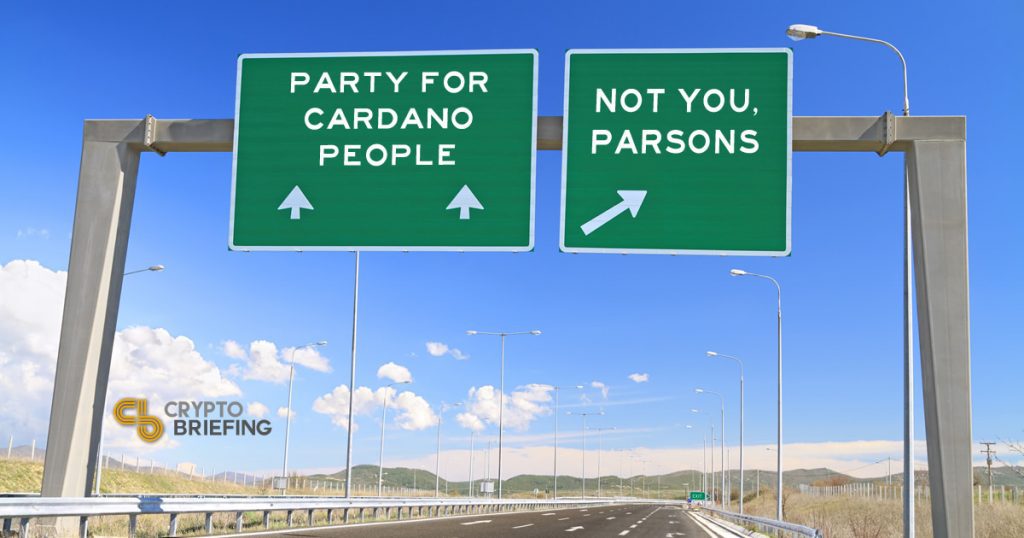 The civil war within the Cardano community appears to have been resolved peacefully. Michael Parsons, chairman of the Cardano Foundation, has stepped down from his leading role at the head of the Foundation Council, following demands from other community leaders for his resignation. In a terse announcement published moments ago, the Swizerland-based Cardano Foundation announced the immediate replacement of its leading figure:
Michael Parsons, Chairman of the Foundation Council of the Cardano Foundation, has resigned with immediate effect. Pascal Schmid, Council Member, will take over as Chairman of the Foundation Council on an interim basis. The Foundation is working to supplement the Foundation Council with suitable persons as soon as possible.
As Crypto Briefing previously reported, Parson's leadership of the Foundation has drawn accusations of poor leadership from other leading figures, including Charles Hoskinson and Emurgo CEO Ken Kodama. In a lengthy ultimatum published several weeks ago, Hoskinson and Kodama raised serious questions about the misuse of Foundation funds.
In a lengthy bulleted list, the open letter enumerated "great frustration" at the inactivity and perceived failings of the Cardano Foundation and its officers, as well as "fruitless attempts" to persuade change from the council and its chairman. Although the Foundation Council is intended to have four seats, Hoskinson and Kodama allege, Parsons failed to replace departing members, effectively monopolizing power within the body:
[S]ince 14 July, 2017, the Foundation has, in effect, been controlled by Mr Parsons. He has been acting as the Foundation's de facto sole decision-maker in respect of the day-to-day business of the Foundation and ruling its staff like a monarch. For more than 15 months, there appear to have been no reasonable attempts to fill the 2 council vacancies. There appears to be no oversight and there appear to be no checks and balances beyond those required by Swiss law.
Other accusations were more serious, and hinted at a power struggle between the Cardano Foundation and the other leading bodies in the Cardano ecosystem. In a lengthy section of the letter, the writers accused the Foundation of: "Material misrepresentations and wrongful statements… including a claim that it owned the trademark in Cardano."
The Cardano Foundation is one of three independent bodies charged with developing the Cardano ecosystem and its ADA cryptocurrency. Based in Switzerland, the Foundation is charged to "support the community of Cardano users and to work with authorities on regulatory and commercial matters." The other partners are Hoskinson's Input Output Hong Kong (IOHK), which is charged with engineering and development for the platform, and Japan-based Emurgo, which invests in startups and commercial ventures on the Cardano blockchain.
The author has investments in ADA.