Cardano Is Getting an Ethereum-Compatible Sidechain
The sidechain will use wADA (wrapped ADA) as the asset to pay for transaction fees.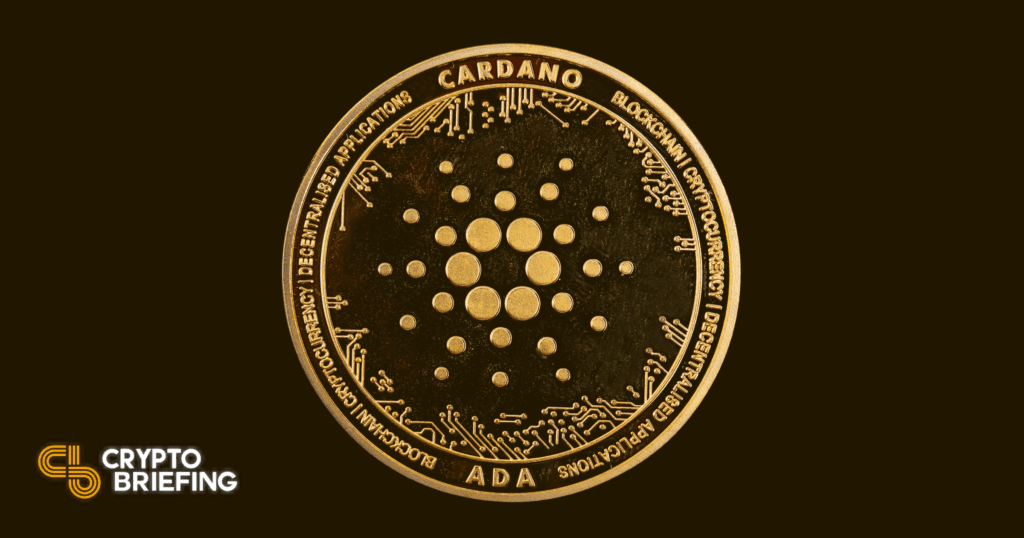 Key Takeaways
dcSpark is building a sidechain called Milkomeda to connect Cardano to Ethereum.
The sidechain will use wrapped Cardano (wADA) as the native asset to pay for transaction fees.
dcSpark has plans for more sidechains that connect Cardano with Solana and other Layer 1 networks.
Cardano may soon have its first sidechain for interoperability with Ethereum.
dcSpark Builds Cardano's First Sidechain
dcSpark, has announced the development of a sidechain called Milkomeda (M1). The bridge network will connect Cardano with the Ethereum network, allowing wrapped Cardano assets to be ported to the Ethereum ecosystem.
According to the dcSpark team, it will deploy its virtual machine by connecting to Cardano and use wrapped Cardano (wADA) as the native asset to pay for transaction fees.
Speaking about the development, Cardano's founder Charles Hoskinson stated that "sidechains are an essential part of [Cardano's] vision" before adding that Milkomeda was a "valuable addition to the Cardano ecosystem."
For this implementation, dcSpark claims to have developed a novel technology called "wrapped smart contracts." This feature allows teams to deploy EVM-compatible smart contracts on the sidechain without having to move native Cardano smart contracts over to the sidechain themselves.

dcSpark is closely associated with Cardano. The project's founders have previously worked at EMURGO, a blockchain accelerator and development arm of Cardano. The reason for launching a sidechain on Cardano is not for scaling the network but purely to enable Ethereum compatible contracts, the dcSpark team said in its announcement.
The Cardano network is not natively compatible with the Ethereum Virtual Machine, a software environment for executing transactions on the Ethereum blockchain. Unlike Ethereum's account-based model, Cardano has adopted an extended UTXO for settling transactions.
The dcSpark team also revealed that its roadmap has plans for more sidechains that connect Cardano with other Layer 1 networks such as Solana and establish interoperability between the various sidechain implementations.
dcSpark CEO Nico Arqueros said that the team was "excited to be a part of bootstrapping Cardano's sidechain era as a first step for Milkomeda," and that the team was "pushing the vision of multi-VM blockchain ecosystems."
Although many crypto dApps have expanded to multiple blockchains, most Layer 1 networks lack the level of adoption and liquidity found within the Ethereum ecosystem.
Ethereum is the largest smart contract platform and has become the base layer for the DeFi and NFT spaces. For this reason, many competing Layer 1s have made efforts to offer some kind of interoperability with Ethereum, with the help of sidechains or standalone networks.
dcSpark will move forward with its sidechain deployment shortly after smart contracts launch on Cardano. That's due to happen after the highly anticipated Alonzo hardfork, scheduled for Sep. 12.