Celsius Founder: Bitcoin Short Ratio Proves BTC Could Cross $10,000
The creator of the Celsius Network outlined his rationale for a rising Bitcoin price.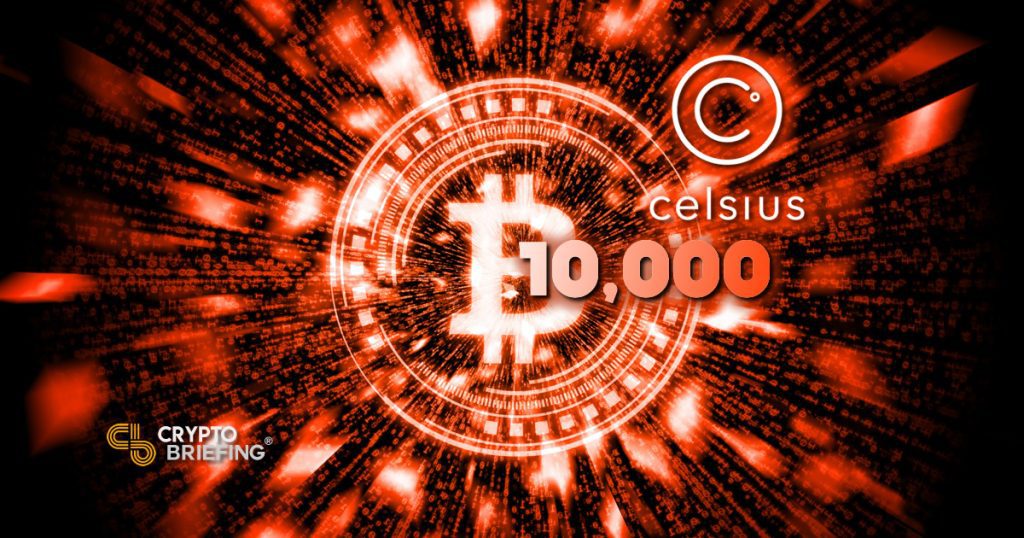 At the risk of making "an ass" of himself, a cryptocurrency veteran expects Bitcoin (BTC) to return to five-digit prices within the next few days.
Alex Mashinsky, an early developer of Voice over Internet Protocol (VoIP) and founder of the Celsius Network, expects the price of Bitcoin to reach $10,000 before facing a significant correction. But he's experienced enough to know that predicting Bitcoin prices is like sporting a "Kick Me" Post-It on your back as you wander the halls at Consensus.
In an interview with Crypto Briefing at the CoinDesk-organized conference in New York, Mashinsky outlined his rationale, based on the number of exposed short positions against Bitcoin.
"The short ratio is still 52%," Mashinsky explained. "There's still a tremendous amount of people who are short on bitcoin who haven't covered. So I think we're going to go above ten thousand before we see a correction. Because these guys are going to be squeezed out. We haven't seen the pain yet. We have not seen them cover. They have to cover, and when they cover, they buy bitcoin."
Celsius Network is a decentralized platform which allows users to lend and borrow their cryptocurrencies. At present, these loans are largely used by crypto funds, exchanges and other large players as a source of liquidity, Mashinsky explained.
This allows for a birds-eye view of the cryptocurrency ecosystem. "We still see people borrowing Bitcoin for shorting as well," Mashinsky said.
Short trading causes Bitcoin prices to move in large jumps rather than small steps, as Crypto Briefing has previously reported. Rising prices often force short traders to buy Bitcoin at market prices, thereby causing prices to rise even further.
---
"Mass Adoption is there"
Mashinsky, who launched one of the earliest startups in VoIP technology in the early 'nineties, highlighted that cryptocurrencies were continuing to find users. Even as prices set new lows during the winter of 2018, use of crypto continued to set new highs.
"Mass adoption is there," Mashinsky said. "Even thought the price action went down dramatically during this entire nuclear winter, retail wallet creation continued to new highs."
The Celsius founder also shared slides from his presentation, demonstrating that new users continued to enter the cryptocurrency space even as prices plummeted.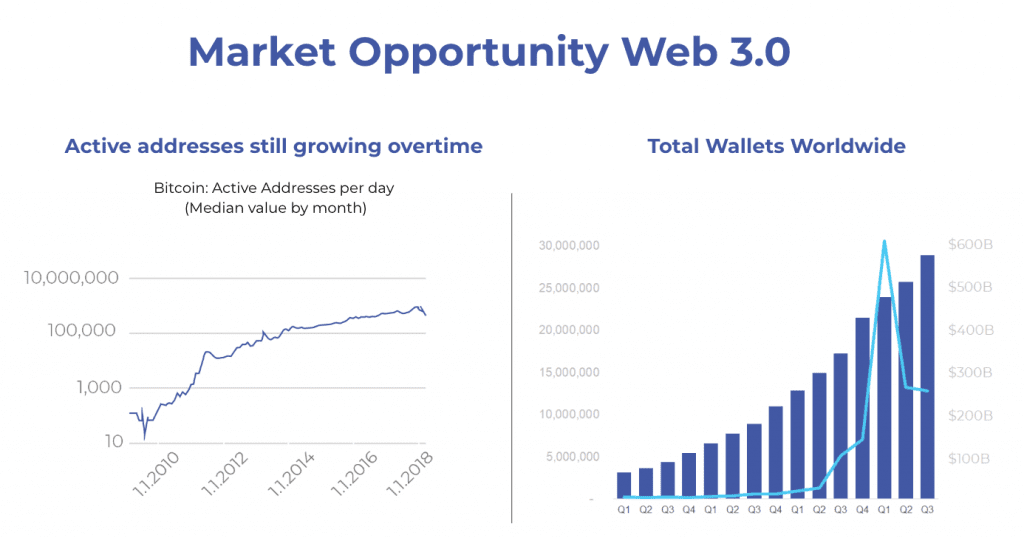 "In 2018 there were more people who joined crypto than in the previous ten years put together. That's how fast the adoption is," Mashinsky said. "Even though bitcoin dropped sixty or seventy percent, the user adoption continued to go up."
Although these predictions were based on market data, Mashinsky was candid that they should be taken with a few grains of salt.
"Everyone who said anything about Bitcoin was proven wrong," Mashinsky said. "You want to make an ass out of yourself? Predict the price of Bitcoin."