Celsius Will Invest $300M in Bitcoin Mining
The crypto lending firm has already invested millions into mining equipment and equities.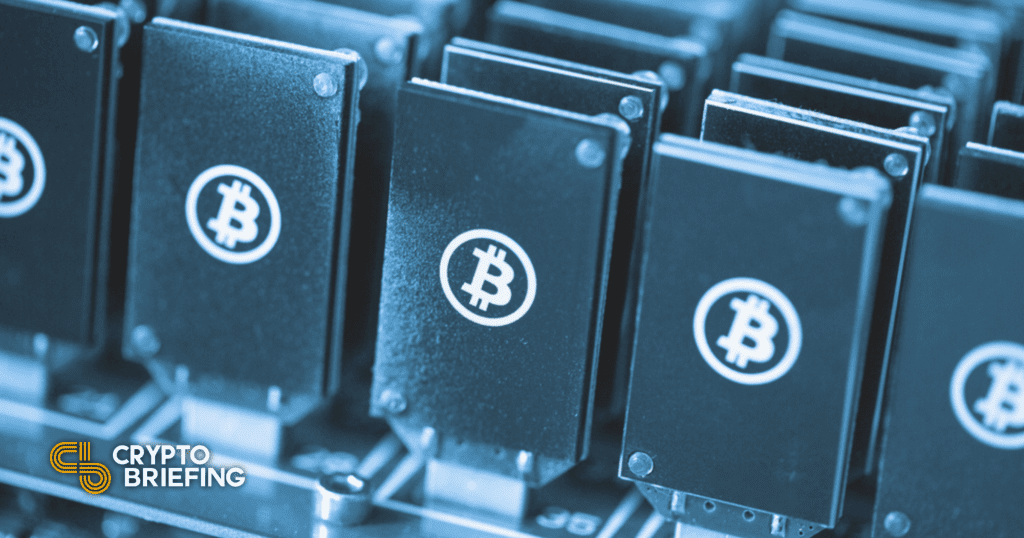 Key Takeaways
Celsius has invested $300 million in the Bitcoin mining industry.
It previously invested $200 million in mining equipment and equity, bringing its total investment up to $500 million.
The news comes months after China's crypto ban, which has helped the U.S. crypto mining industry gain dominance.
Cryptocurrency lender Celsius Network has invested additional funding into Bitcoin mining, according to statements from CEO Alex Mashinsky.
Celsius Has Invested $500 Million in Mining
Mashinsky told The Block on Monday that the company has invested $300 million in North American Bitcoin mining operations.
"These are commitments for this year and next year, so we will be adding [mining] capacity all the time until the end of next year," Mashinsky said during an interview with the crypto news site.
Earlier this year, Celsius invested $200 million in mining equipment and mining firm equity. This brings Celsius' total investment in mining up to $500 million, not accounting for loans and equipment leases that it provided to mining firms in 2020.
Celsius now owns about 22,000 ASIC miners, a collection that is primarily made up of Bitmain's AntMiner S19 devices. It also has ordered Bitmain's upcoming AntMiner S19XP.
Bitcoin Mining in the U.S. Is Growing
News of Celsius' crypto investments comes as the Bitcoin mining industry shifts to the U.S. In September, a far-reaching crypto ban in China forced many eastern mining companies to abandon their efforts, leaving room for U.S.-based companies to take the lead.
Celsius is just one of many non-mining companies that have taken interest in this trend. Jack Dorsey's payments company Square is reportedly planning to build a Bitcoin mining system. Meanwhile, MicroStrategy head Michael Saylor is leading the Bitcoin Mining Counsel, which focuses on sustainable energy in mining.
Celsius primarily provides a crypto lending service, with cash loans and interest generation. Celsius will use the Bitcoin that it earns through mining to fund those existing services.
Celsius has grown significantly since it was founded in 2018. Last month, it completed a $400 million funding round, bringing its valuation to $3.25 billion. The company also manages about $28.6 billion in assets on behalf of its customers.
Disclosure: At the time of writing, the author of this piece owned less than $100 of BTC, ETH, and altcoins.