The CEO of Phemex on Building the Robinhood of Crypto Derivatives
The CEO of Phemex explains how his experience in traditional finance has served him in the emerging crypto derivatives market.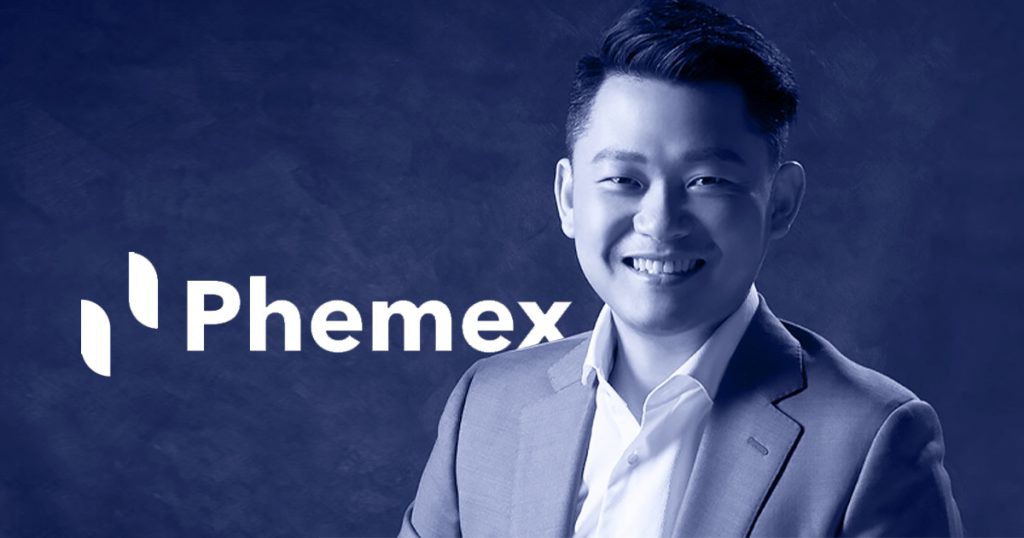 Key Takeaways
Phemex is driven by a battle-tested team with a strong vision about how their product serves its clients.
They are actively working on the educational side of crypto as well, serving new customers eager to explore crypto.
The exchange is not interested in dominating the market, but rather connecting disparate parts on one platform.
The crypto derivatives market has exploded in 2020.
According to data from TokenInsight, derivatives trading volume has increased "by 314% from the 2019 four quarters' average." And this was before the bout of volatility triggered by Black Thursday in March.
To help meet demand, a variety of platforms have emerged. One such exchange is the Singapore-based Phemex. Launched in November 2019, Phemex has been on a tear, landing a spot in the top ten crypto derivatives exchanges on CoinMarketCap.
And while it may be easy to launch a product and ride a trend, the CEO of Phemex, Jack Tao, explains that his company has enjoyed its success thanks to its top team and strong forward-looking vision. Tao brings more than a decade of experience from traditional finance as well as a strong technical team to push the firm forward.
Trading is not gambling. It is a skill can be learned. If you dont have such skill and still trading, you are gambling.

— Jack (@jack_Phemex) June 14, 2020
After that, Phemex offers traders a unique business model. Like market leaders Robinhood, the exchange offers zero-fee trading. They've also added a membership structure to offer even more advantages to both retail and institutional investors.
In the following interview, Tao explains the ins-and-outs of Phemex, how it has managed to gain ground in a competitive market, and offers readers an inside scoop on what's next for 2020.
Interview with Jack Tao, the CEO of Phemex
[Crypto Briefing]: Can you briefly explain your background in trading and how that led you to start Phemex?
[Jack Tao]: I've worked for Morgan Stanley's electronic equity trading business for 11 years. My main area of expertise is in building high throughput, low latency, large scale algo trading platforms. I've been passionate about blockchain technology and cryptocurrencies since 2016.
My partners and I started Phemex to fill an obvious gap we noticed in the crypto industry.
Coming from a traditional finance background, the transparency, trustworthiness, and technologies that we were used to, were not common among the exchanges that we saw at the time. Many failed to improve with the changing demand of their customers, while others had failing technologies that were not prepared for critical times of high volatility.
Ultimately, customers were not getting the type of service they deserved. Phemex's goal is to fill this gap and become the fastest and most trustworthy cryptocurrency and derivatives exchange.
[CB]: Can you expand on your company's mission and vision?
[JT]: Our vision is to become the most trustworthy global trading platform, one that empowers every participant to capture opportunities and manage risks in crypto assets efficiently.
We have four core values that we follow to achieve this vision.
Number one is that clients always go first. This is a guiding principle in everything we do, and it's something I learned to appreciate very well as it's also the first principle of Morgan Stanley's core values.
Number two is that we strive to improve every day. We are never satisfied or complacent with our current achievements and know that we must remain motivated to improve continually if we want to stay on top of our industry. We are not afraid of listening to our customers and changing based on their feedback.
Number three is the concept of mutual benefit. This is an absolutely essential key to success. We remain fair and always open to building long-lasting relationships with business partners to improve the industry as a whole.
And finally, number four is the idea of giving back, also one of Morgan Stanley's core values, by the way. We don't want to grow as a company alone; rather, we want to share our success with the community that supports us. We will never forget to remain thankful and humble for the opportunity we have.
[CB]: What are some of the biggest accomplishments you've had so far?
[JT]: Well, considering that Phemex was only founded on Aug. 1, 2019, and our mainnet only went live on Nov. 25, 2020, I'd say we have accomplished quite a lot in an extremely short period of time.
One of our most notable initiatives was the Jan. 18, 2020, Satoshi Puzzle. We hid 2.1 BTC in the portrait maze that brought our community together and taught many new users the principles of cryptography and bitcoin.
We are also incredibly proud of the charity work we did to fight the coronavirus at a critical time at the beginning of February. Despite the challenges, we managed to source 10,000 high-quality Japanese masks that we sent directly to Wuhan hospitals.
Today, we are the fastest growing exchange in 2020, offering six crypto perpetual contracts and a non-crypto GOLDUSD contract as well. Already we are ranked as one of the top ten derivative exchanges on CoinMarketCap.
And. of course, we recently became the first exchange to launch a subscription-based, zero-fee spot trading service.
[CB]: Could you tell us more about Phemex's zero-fee spot trading service?
[JT]: Since May 15, our users can now become Premium Phemex Members for a plan of $9.99 per month or even better prices for longer plans.
As premium members, they gain access to cryptocurrency spot trading with zero fees along with conditional orders, hourly withdrawals, no withdrawal limits, and even the ability to gift premium trials to friends.
Currently, we offer BTCUSDT, ETHUSDT, XRPUSDT, and LINKUSDT with many more new pairs and features coming soon.
For all of our current and newly registered users, we will offer a free seven-day premium trial so that everyone can try out some of our premium features, such as the zero-fee spot trading.
However, all standard registered users will still have access to derivatives trading without a premium membership fee. All the previous conditions and costs remain the same for them.
[CB]: So, why Zero Fees and why now?
[JT]: Zero Fees isn't a new idea.
If we look at the traditional financial industry, we can see major examples of this philosophy. Robinhood, for example, was the first to make trading more accessible to a new generation of millennials by offering a simple interface and no commissions on trades.
Similarly, Charles Schwab, the 14th largest banking institution in the U.S., also transitioned its retail broker service to a zero-commission model in 2019. Both of these companies have been doing exceptionally well since they've adopted this model, and many more have followed after them.
In terms of the crypto industry, we see the zero-fee model as the inevitable destiny for us.
This is in line with blockchain's mission to provide a cheap, fast, and safe way to execute financial transactions. As mentioned earlier, Phemex will always place its customer's needs first, and a zero-fee model is the best way to empower more individuals and offer better services.
We are not afraid to be the leaders for this unstoppable trend, and we are sure others will soon follow us as well.
[CB]: With prices such as $69.99 for a yearly membership, how will the exchange remain profitable?
[JT]: Again, this is a move that makes our services more accessible to our community.
And although we still charge a small membership fee along with some trading fees for API users, our goal is to become a more comprehensive financial service provider with multiple products and streams of revenue.
Our company will continue to work on improving our derivatives exchange and other new products coming soon.
[CB]: What can traders look forward to in 2020?
[JT]: For Phemex's future, we will focus on three main areas.
First, we will continue to enhance our trading platform, adding more products and more features soon. This will remain our primary focus. One of our first moves in this direction was our partnership with Banxa on Jun. 18, 2020. This allows users an easy way to purchase crypto with credit, debit, and bank cards.
Second, a true exchange is not just for trading; it has a lot more responsibilities.
Offering a comprehensive and full list of financial services will become a priority. For retail users, this means providing them with more educational materials and risk management tools to help them better understand trading. For institutional traders, we will offer a more comprehensive MM program to reduce their fees and increase their trading speeds.
New to our Zero-Fee Spot Trading?

Want to learn how to perform simple tasks? 🤔

Check out the series of videos and articles we've been releasing on our knowledge base 🤓:https://t.co/HUF6krwvpQ

Or Youtube 📺, for example, How to Change Trading Pairs:https://t.co/6Fy7f0izEE

— Phemex (@Phemex_official) June 17, 2020
Finally, our goal of being more open is two-fold. One is to be more transparent. And the other is to be more open for cooperation and mutual growth with other companies and partners. We don't want to build a company that is too big to fail.
Instead, we want to become the glue that helps keep this industry more united.
[CB]: What's the best way for viewers to learn more about Phemex?
[JT]: The best place to start is at Phemex.com. On our website, you can learn more about our products and services. We also provide a knowledge base and blog for new users to stay up to date on all the new concepts and news.
However, people should also follow Phemex on social media. On Twitter, for example, we continuously announce new events and promotions. Right now, we have a video making contest that anyone can participate in. We are offering a prize pool of up to 1 BTC, join now for a chance to win.
Disclosure: Phemex is Crypto Briefing's preferred derivatives partner.