ChainDD: Leading Blockchain Media Company in China To Launch In USA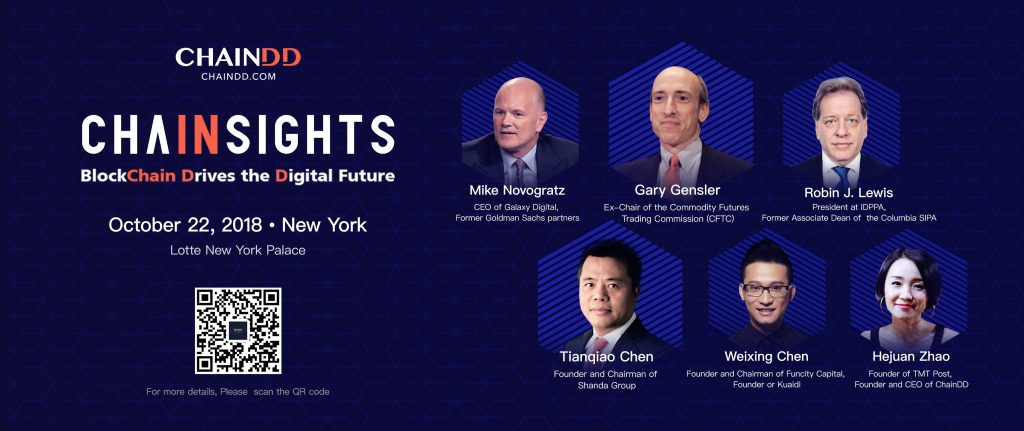 Later this month, ChainDD (www.chaindd.com) will officially launch in the U.S. The company provides direct access to blockchain innovation and digital assets through accurate and timely delivery of blockchain-focused insights and services to individuals and institutions around the world.
ChainDD has grown tremendously since its founding in February 2018. Already the leading source of blockchain news in China, the company aims to bridge the information gap between the Eastern and Western worlds of blockchain innovation.
The ChainDD news app is the most downloaded of all blockchain-focused news apps in China, with a global reach of over 150+ million readers, delivering an average of 100 articles daily and flash news 24/7.
The company is also a trusted partner of top high-tech companies, including Baidu, Alibaba, and Tencent, and major investment firms.
As part of their launch in the US, ChainDD is hosting a leadership summit of top blockchain leaders at the Lotte New York Palace in New York City on October 22, 2018.
Thought leaders in the blockchain industry will speak during this summit, including Mike Novogratz (CEO of Galaxy Digital, ex-Goldman Sachs partner), Gary Gensler (Ex-Chair of the Commodity Futures Trading Commission), Tianqiao Chen (Founder and CEO of Shanda Investment Group), and many more. Over 20 major investment firms are expected to attend this summit.
Details can be found at https://chainsights.chaindd.com.