Charlie Lee's Litecoin NFT Is Now Worth Nearly $2000, Despite His Own Wishes
The Litecoin creator's "Chikun" token has become an unexpected success.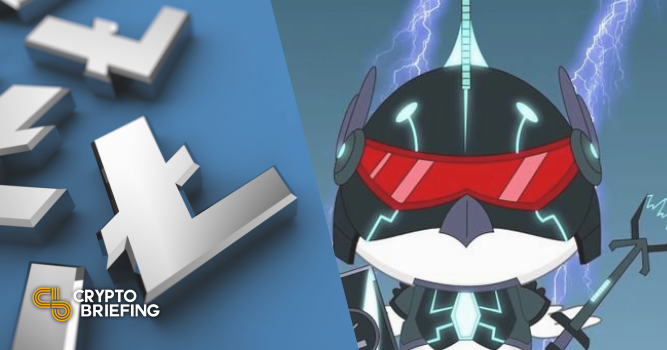 Key Takeaways
Litecoin creator Charlie Lee has created an NFT based on his social media avatar, the Litecoin "chikun."
The Ethereum-based art token has attracted bids up to $1,834.
Lee aims to show the cryptocurrency community that a flood of generic art tokens is not desirable.
Litecoin creator Charlie Lee has created a custom art NFT and attracted bids of nearly $2,000, despite his intentions to prove to the crypto community that generic digital art lacks value.
Lee Creates Chikun NFT
Lee noted on Twitter earlier today that non-fungible tokens (NFTs) that contain digital art have an economic problem. There is a "near zero" cost to creating those blockchain tokens, he argued, which will lead to artists trying to "cash in on the craze."
Lee drew attention to a recent NFT from Rick and Morty creator Justin Roiland, which sold for $1 million last month. He noted that Simpsons creator Matt Groening or King of the Hill creator Mike Judge could create similar tokens for profit—and so could any other creator of a recognizable cartoon character.
To demonstrate, Lee minted his own custom NFT, a token that contained his "Litecoin chikun" avatar. He stated that the illustration in the token has no inherent value, then invited the community to prove him wrong by bidding on the token.
Highest Bid Reaches $1,834
As of Feb. 15, the highest bid on the token is 1 ETH ($1,834) from a user with the handle "khalo." Bidding will end in four days, meaning that the NFT may increase in value in the coming days.
Lee foresaw that this might happen: "know that if this is profitable, nothing stops me from flooding the market with other Chikun tokens," he warned on Twitter. "Buyer beware!"
Though Lee is hesistant to embrace NFTs, he apparently owns at least two other similar tokens. Lee also created an Ethereum-based domain satoshilite.crypto last month and owns a digital painting titled "Arise Chikun," according to OpenSea records.
Litecoin vs. Ethereum
Competition between blockchain platforms is worth considering. Charlie Lee's own blockchain, Litecoin, does not support NFTs. He created today's token on Ethereum. Naturally, the Ethereum community is more likely to take Lee's invitation to prove him wrong when it comes to the value of crypto art tokens.
At the same time, the Ethereum community has itself drawn attention to issues of originality. While NFTs have a built-in cryptographic guarantee that each token is unique, that is only true when compared against other tokens. There is no mechanism to prevent token creators from plagiarizing art that originates elsewhere.
In light of that, Lee's token proves that the status of an NFT creator can create attract investors regardless of originality.
At the time of writing this author held less than $50 of Bitcoin, Ethereum, and altcoins.