China Internet Firewall Blocks CoinGecko, CoinMarketCap
The two most popular crypto price tracking websites have been blocked by China's Internet firewall.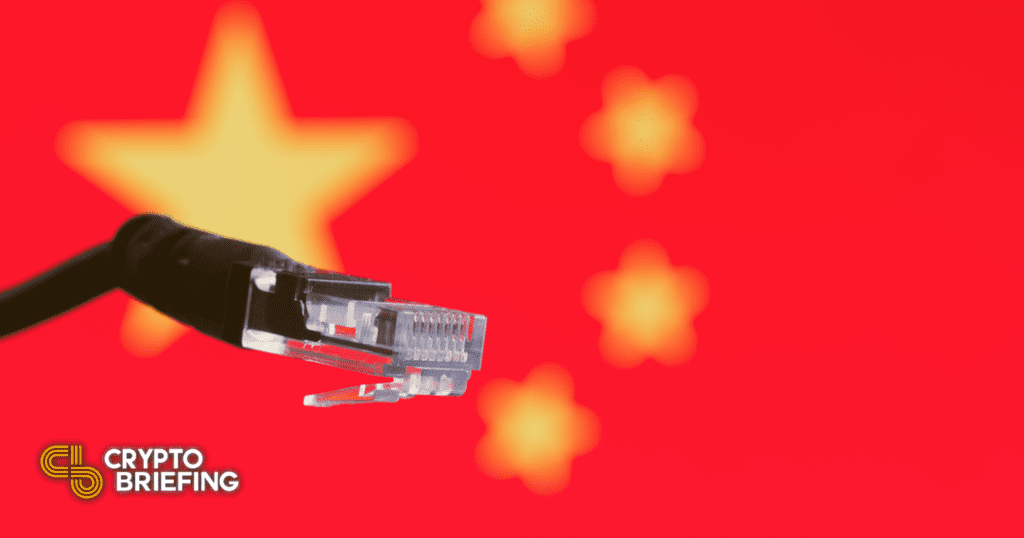 Key Takeaways
China's Great Firewall has blocked CoinGecko and CoinMarketCap.
The latest action comes two weeks after the People's Bank of China declared almost all virtual currency-related activities illegal.
Chinese citizens could theoretically still access crypto services with a VPN.
The popular crypto price tracking websites CoinGecko and CoinMarketCap are currently both inaccessible to users based in China.
China's Crypto Crackdown Intensifies
Users in mainland China are now unable to access the crypto price tracking websites CoinGecko and CoinMarketCap.
Search results on Comparitech, a website that allows users to check whether a specific domain has been blocked in China, confirm that both websites are currently inaccessible in China.
While it's not clear exactly when the two websites became inaccessible to Chinese users, it appears the restrictions were not proactively enforced by the websites, but rather by China's Internet censorship agency in charge of the Great Firewall, the Cyberspace Administration of China (CAC).
The Chinese authorities have taken a hard stance against cryptocurrencies for a number of years. The country has threatened to ban cryptocurrencies in one form or another on several occasions since 2013, though few of its actions have had much lasting impact (the crypto community often jokes about China's plans to ban the asset class whenever a new announcement surfaces).
However, in recent months, the situation appears to have become more serious. On Sep. 15, the People's Bank of China (PBOC) said that all cryptocurrency-related activities, including mining and running crypto exchanges, were illegal.
Furthermore, according to the notice the central bank circulated, the authorities have threatened to investigate anyone involved in marketing, promotion, payment settlement, or technical support for overseas crypto exchanges. While possession of cryptocurrencies has not yet been made illegal, the recent crackdown makes it difficult for Chinese citizens to acquire, hold, or use crypto legally.
Earlier this year, China clamped down on cryptocurrency mining, prompting a miner migration to Khazakstan and the U.S., specifically Texas. The move to block CoinGecko and CoinMarketCap doubles down on the recent actions as it seeks to prevent Chinese citizens from looking at the price of crypto assets.
That said, Chinese cryptocurrency users could theoretically still access CoinGecko and CoinMarketCap by circumventing the Great Firewall using virtual private networks (VPNs). While centralized exchanges have also been banned, there's little the authorities can do to stop citizens from trading on permissionless decentralized exchanges like Uniswap and Sushi.
Disclosure: At the time of writing, the author of this feature owned ETH and xSUSHI.