China's Digital Yuan Sees $300M Surge in Demand Amid COVID Crisis
The People's Bank of China states that 2 billion digital yuan, equivalent to $300 million, has been processed in over 4 million transactions.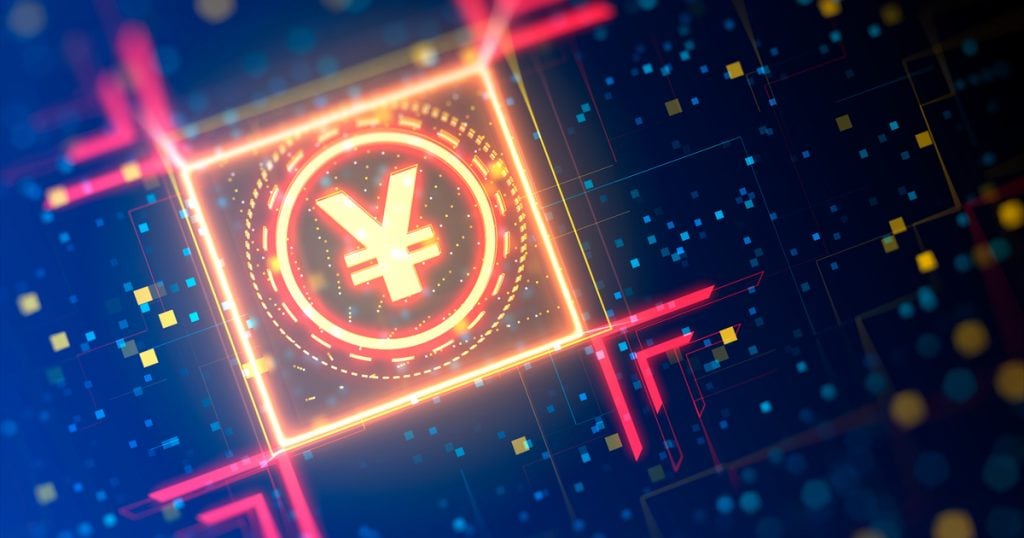 Key Takeaways
The digital yuan in development since 2014 has seen two billion yuan in volume.
The currency is in its pilot phase, having launched in just four cities last Spring.
Demand for digital and contactless payment processing has spiked due to the pandemic.
Speaking at Hong Kong's Fintech Week event on Nov. 2, People's Bank of China governor Yi Gang stated that volume for the newly-piloted digital yuan had crossed 2 billion yuan, equivalent to about $300 million.
The state digital currency, officially known as Digital Currency Electronic Payment (DCEP), was launched in April 2020. The pilot program began in four cities, namely Shenzhen, Chengdu, Suzhou, and Xiongan. The program now includes Hong Kong, Macau, and Guangzhou.
Central bank digital currencies respond to the potential threat of decentralized currencies such as Bitcoin or Ethereum, which pose challenges to financial regulators around the world.
Centralized digital currencies like the digital yuan enable central banks to replace physical cash with digital assets linked directly to users' bank accounts.
China's Digital Yuan Pilot Takes Off
Since April, China has launched several digital yuan initiatives schemes, including a 10 million yuan giveaway equivalent to $1.5 million in the city of Shenzen. 50,000 Consumers received the equivalent of approximately $30 each in digital yuan to spend in stores, incentivizing the pilot asset's use.
Yi reportedly stated that cash and digital cash could be expected to coexist "for a long time" in the future, adding that a legal framework still needed to be developed to regulate the digital yuan.
The initiative is one of many of its kind, as governments worldwide tackle how to benefit from digital assets while retaining economic control. Earlier today, Australia's central bank also announced the launch of a project which would unpack an Australian central bank digital currency.
The World Economic Forum published a report this year outlining how contactless and digital payment solutions helped the Chinese government maintain social distancing and effective COVID-19 containment during the quarantine.
The report likened the current pandemic to the SARS epidemic in 2003, which helped drive digital payment solutions and e-commerce companies in China.