Chinese Car Titan Geely Announces Move Into Blockchain
Innovation in blockchain continues as two major operations join forces to build new solutions in the industry.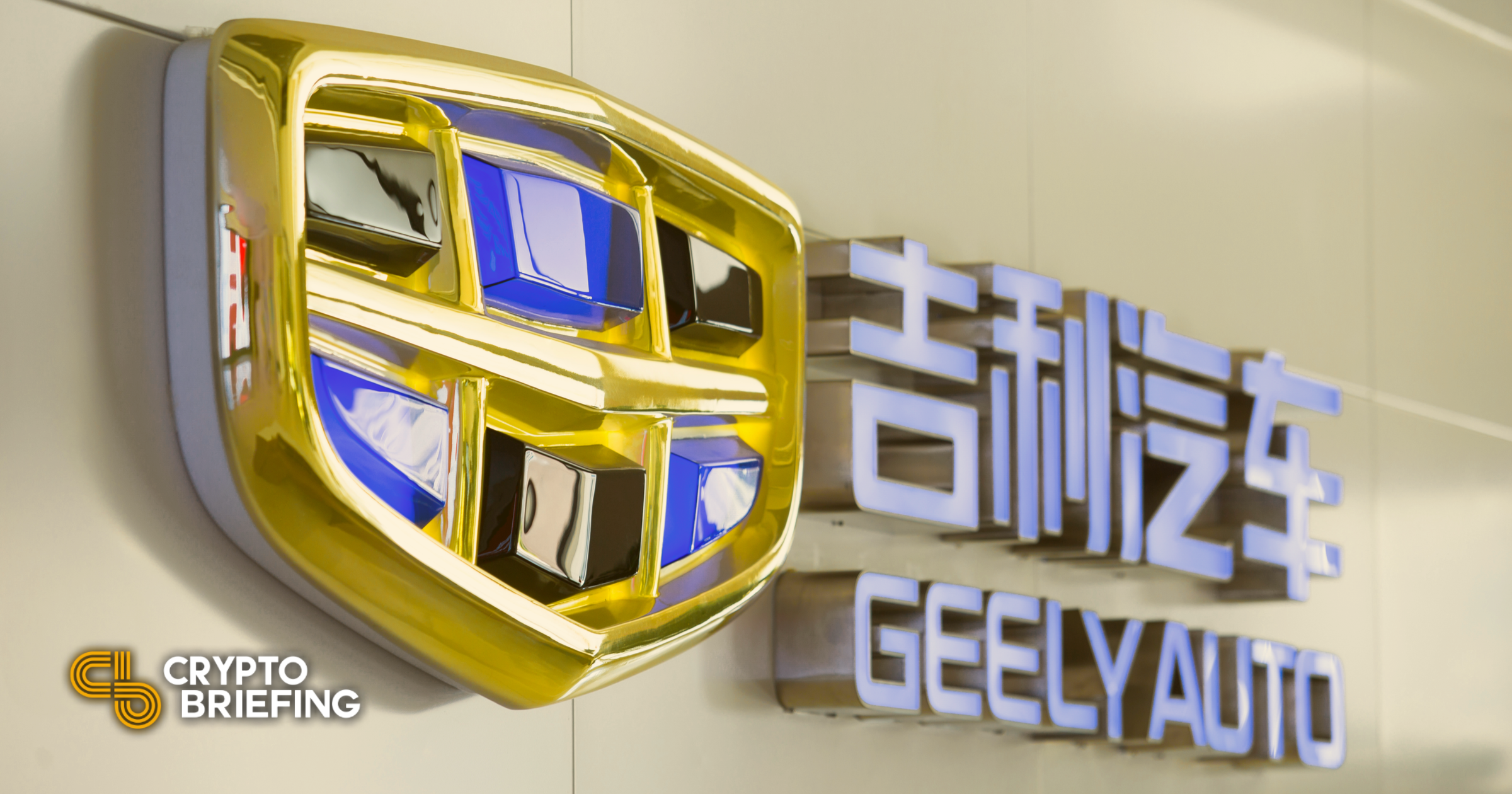 Geely, one of the largest car manufacturers in China, has entered a joint agreement with Concordium to develop blockchain solutions.
Geely Moves Onchain
Geely Holding Group will own 80% of the new venture, leaving the Swiss-based Concordium Foundation with 20%.
The two groups aim to "offer businesses and customers access to new blockchain platform-based business models and user DApps for all industries, including the automotive segment," according to a press release announcing the news.
The new company will become operational in 2021, working closely with the fintech group and Geely subsidiary Genius & Guru.
Geely CEO Daniel Donghui Li stated that "being able to leverage Concordium's world-class blockchain technology will set industry standards with its underlying infrastructure for blockchain applications."
There are many use cases for blockchain in the auto industry, including self-driving cars, ride-hailing, and proof of ownership.
The new partnership is a firm reminder that while the crypto markets are booming, work continues on the underlying blockchain technology in all industries.
The Chinese state has long held an interest in blockchain technology. Beijing officials recently presented a two-year roadmap outlining how to transform the nation's capital into a blockchain-based city.
Disclosure: The author held Bitcoin at the time of writing.