Christine Lagarde Claims Crypto Is Being Used to Evade Russian Sanctions
Industry experts, however, may not be convinced.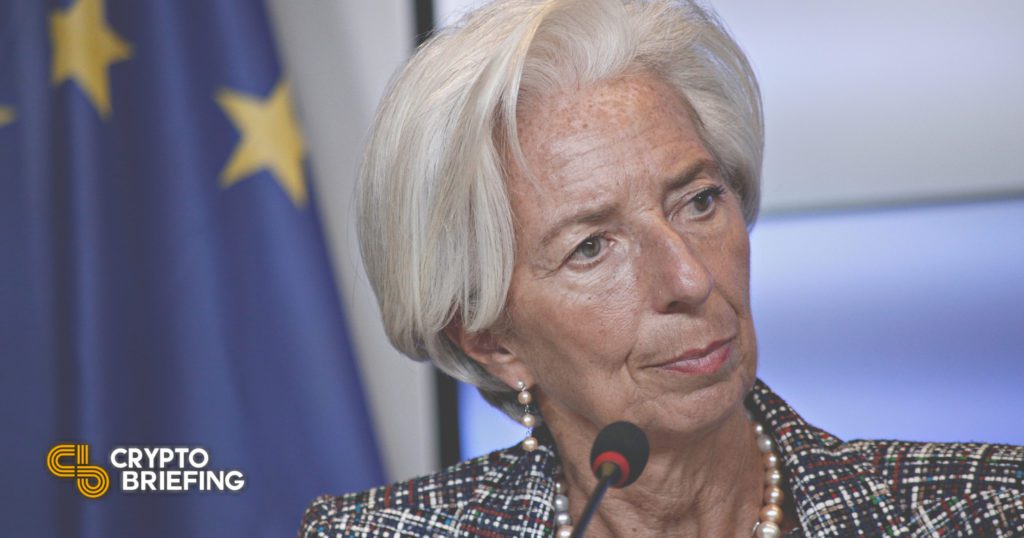 Key Takeaways
ECB president Christine Lagarde has expressed concern that cryptocurrency is being used to evade sanctions placed on Russia.
Lagarde joins a vocal list of politicians who share the same concerns, some of whom have introduced legislation to address the perceived problem.
Industry experts, however, have testified that there is little evidence that Russian actors have successfully used crypto to circumvent sanctions.
European Central Bank President Christine Lagarde said today that cryptocurrency is "certainly being used" as a means of evading international sanctions on the Russian Federation. However, industry experts may not be persuaded of that.
Lagarde Condemns Crypto
Speaking at the Bank for International Settlements' Innovation Summit on Tuesday, Lagarde, the president of the European Central Bank, stated that cryptocurrencies "are certainly being used, as we speak, as a way to try to circumvent the sanctions that have been decided by many countries around the world against Russia." She cited as evidence the growing number of rubles that are being exchanged for various cryptocurrencies, including stablecoins.
Lagarde has not been alone in her worry that Russians could use cryptocurrency as a means dodging the historic economic sanctions levied against the country in attempt to deter President Vladimir Putin's aggression. Last week, Senator Elizabeth Warren (D-MA) introduced a bill that would forbid crypto exchanges from transacting with any addresses "affiliated with persons headquartered or domiciled in the Russian Federation." Additionally, the bill would task the Executive Branch with identifying and taking punitive action against foreign entities caught using digital assets to aid Russians in evading sanctions.
Whether or not sanctioned Russian actors can succeed in using cryptocurrency to evade sanctions is another question altogether. A number of industry experts have described the idea as unfeasible, if not impossible. Speaking before the Senate Committee on Banking, Housing and Urban Affairs last week, former acting director of the Financial Crimes Enforcement Network Michael Mosier testified that quite the opposite is more likely to be the case, as public blockchains provide immutable evidence for law enforcement to consult. Mosier testified:
"Yes, cryptocurrency has become the recent payment of choice because of the speed and its perceived anonymity. However, payments made in cryptocurrency offer Law Enforcement significant visibility and investigative benefits over opaque banking, as we saw with the recovery of $2.3 million in cryptocurrency from the Colonial Pipeline attackers. There are many other examples of cases being solved much faster because cryptocurrency was involved, cases where we could immediately identify on a public ledger which Virtual Asset Service Provider (VASP) to subpoena using immutable public evidence rather than years of Mutual Legal Assistance Treaty (MLAT) process and guesswork about which bank might be involved due to opaque wire transfers and shell companies."
Jonathan Levin, co-founder of blockchain analytics firm Chainalysis told the same Committee: "We have not seen evidence of Russia or Putin systematically using cryptocurrencies to evade sanctions."
Lagarde has been critical of cryptocurrencies in the past, saying late last summer on a podcast that "cryptos are not currencies, full stop. Cryptos are highly speculative assets that claim their fame as currency, possibly, but they're not. They are not."
Disclosure: At the time of writing, the author of this piece owned BTC, ETH, and several other cryptocurrencies.