Circle's USDC Regains $1 Peg After Tumultuous Weekend
Circle's stablecoin plunged from $1 to $0.87 over the last couple of days due to concerns about the firm's exposure to Silicon Valley Bank.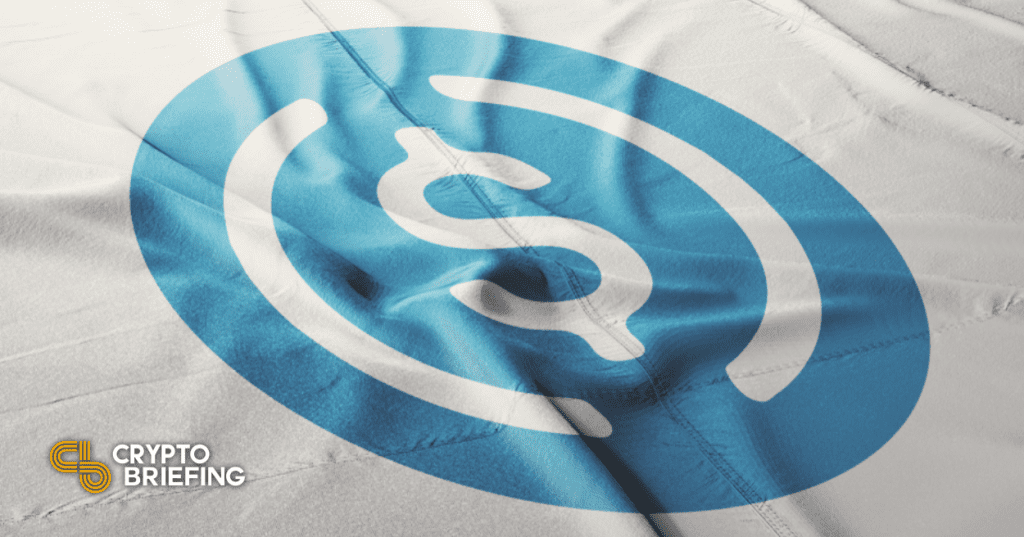 Key Takeaways
Circle's USDC is trading for $1 again.
The stablecoin broke its peg late on Friday after Circle revealed it was exposed to Silicon Valley Bank.
The U.S. government stepped in to assure all SVB depositors would be made whole.
After breaking its peg over the weekend and trading as low as $0.87, Circle's USDC stablecoin is now at $1 again.
1 USDC for $0.87
All eyes are on USDC as the banking crisis rages on.
Circle's USDC regained its $1 peg earlier today after a tumultuous weekend that saw the second largest stablecoin by market capitalization fall to $0.87.
Stablecoins are cryptocurrencies designed to stay at parity with a government-issued currency, such as the U.S. dollar or the euro. In USDC's case, parity is achieved and maintained by backing every token with 1:1 dollar reserves.
However, Circle disclosed late on Friday that, out of its $40 billion in reserves, $3.3 billion remained stuck at Silicon Valley Bank. Silicon Valley Bank experienced a bank run shortly after announcing on Wednesday that it was taking extraordinary and immediate steps to shore up its finances—including selling $21 billion of its most liquid assets, borrowing $15 billion, and raising cash by organizing an emergency sale of its stock. The FDIC forced the bank to close down on Friday.
Circle's disclosure—compounded by the firm's inability to directly redeem USDC over the weekend because of the banking system's working hours—sent USDC plunging as low as $0.87, per Coingecko data. However, Circle CEO Jeremy Allaire took to Twitter on Saturday to assure that the firm would indeed be redeeming USDC tokens on a 1:1 basis on Monday morning as normal. The statement helped USDC rebound to $0.94.
USDC fully regained its peg shortly after the U.S. government announced it would take steps to ensure all Silicon Valley Bank depositors would be made whole. Allaire responded to the news by stating that Circle would be moving all of its remaining Silicon Valley Bank deposits to BNY Mellon—another of Circle's banking partners.
Disclosure: At the time of writing, the author of this piece owned BTC, ETH, and several other crypto assets.