Coinbase CEO Doubts Russian Oligarchs Will Turn to Crypto
Coinbase CEO Brian Armstrong said that the exchange would not preemptively ban all Russian users.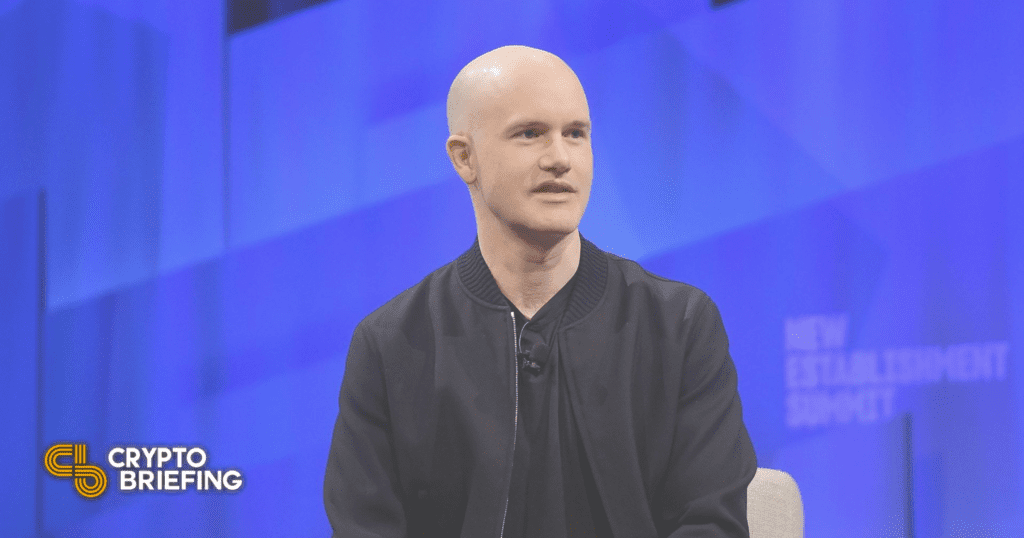 Key Takeaways
Coinbase CEO Brian Armstrong has responded to the spreading fears that Russia could use cryptocurrencies to skirt sanctions.
He said there wasn't a high risk of Russian oligarchs using crypto to evade Western sanctions.
Coinbase would not institute a blanket ban on all Russian citizens unless it was required by U.S. law.
Coinbase CEO Brian Armstrong has said that there isn't a high risk of Russian oligarchs using crypto to avoid sanctions.
Brian Armstrong Says Coinbase Will Follow the Law
Coinbase CEO Brian Armstrong has posted a response to fears that the Russian elite may leverage cryptocurrencies to evade Western sanctions.
1/ We've been seeing some questions/discussion around whether crypto can be used to avoid sanctions. A few thoughts…

— Brian Armstrong – barmstrong.eth (@brian_armstrong) March 4, 2022
Posting on Twitter early Friday, Armstrong said that Coinbase is required to follow the law and will appropriately block all transactions coming from IP addresses that might belong to sanctioned individuals. The exchange, however, would not preemptively ban all Russians from its platform unless the U.S. subsequently decided to impose such restrictions, he said.
"That being said, we don't think there's a high risk of Russian oligarchs using crypto to avoid sanctions," said Armstrong, explaining that hiding large sums of money on open and transparent ledgers is significantly harder than using cash, art, gold, or other less traceable assets.
He further highlighted that Coinbase wasn't alone in this assessment and that experts at the U.S. Treasury and National Security Council agreed. Specifically, he pointed to a Wednesday webinar in which NSC cybersecurity director Carole House said "the scale that the Russian state would need to successfully circumvent all U.S. and partners' financial sanctions would almost certainly render cryptocurrency as an ineffective primary tool for the state."
Cryptocurrencies have been central to discussions over Russia's invasion of Ukraine, with many fearing that the country could leverage the technology to skirt sanctions. On Wednesday, Senator Elizabeth Warren—one of the most vocal crypto critics in the U.S. government—and three other Democratic lawmakers urged the Treasury to ensure that the industry complied with the sanctions imposed on Russia.
"Strong enforcement of sanctions compliance in the cryptocurrency industry is critical given that digital assets, which allow entities to bypass the traditional financial system, may increasingly be used as a tool for sanctions evasion," the Senators said in a letter to Treasury Secretary Janet Yellen.
Last Saturday, Ukraine's Vice Prime Minister Mykhailo Fedorov publicly urged major crypto exchanges to block all Russian users from their platforms, claiming that it was "crucial" to not only freeze the accounts of politicians but also "sabotage ordinary users."
However, his request for a widespread ban on ordinary Russian citizens was met with significant opposition from the broader crypto community and some of the largest exchanges in the industry, including Binance, Kraken, and now Coinbase. Kraken CEO Jesse Powell was resolute in his response to Fedorov, saying that the exchange would not freeze the accounts of ordinary Russian citizens without a legal requirement to do so. He wrote:
"Besides, if we were going to voluntarily freeze financial accounts of residents of countries unjustly attacking and provoking violence around the world, step 1 would be to freeze all US accounts. As a practical matter, that's not really a viable business option for us."
To that point, it's worth noting that the slew of sanctions unleashed by the Western allies against Russia are not comprehensive but targeted against specific Russian banks, state-owned entities, and certain elites. If Coinbase were to institute a blanket ban on ordinary Russian citizens, it would be stepping beyond the sanctions' requirements.