Coinbase Considering Chicago Base?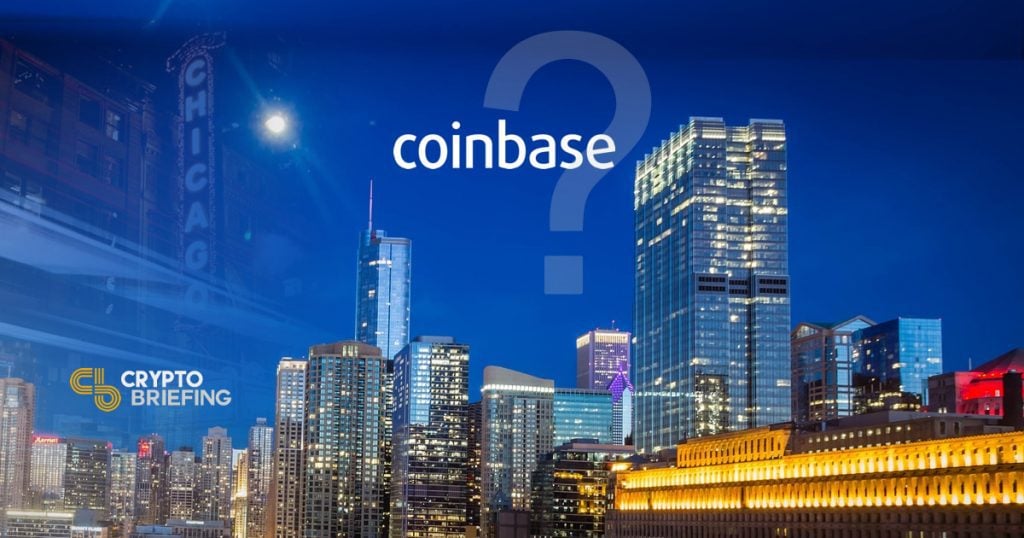 A Coinbase Chicago move is potentially on the cards as the American cryptocurrency exchange is reportedly considering a move to the Windy City. The hypothesis is that such a move could improve the quality of service offered by its professional trading arm, GDAX.
Several people told Business Insider that Coinbase, which already rents office space for a handful of its engineers who reside in Chicago, could have an office open as early as the third quarter of this year
According to reports, Coinbase is looking to expand to Chicago because of its prominence as a city with a large concentration of trading firms, including the Chicago Stock Exchange, CME Group as well as Cboe Global Markets, which back in December became one of the first established platforms to begin trading Bitcoin futures.
Founded in 2012, Coinbase plans to use the office as a means to attract talent to help develop the technology used by the exchange's stablemate GDAX (Global Digital Assets Exchange), a cryptocurrency trading platform aimed at professionals.
---
Although Coinbase is well-known for its easy user interface and fiat-to-crypto trading pairs, it has also offered cryptocurrency trading services for Wall Street firms since 2014.
In early April, the exchange reportedly approached US regulators to consider registering as a licensed trading and electronic brokerage firm.
The exchange has already attracted some big names, including Christine Sandler, a former Managing Director at Barclays and now Coinbase's Director of Institutional Sales and the New York Stock Exchange's Eric Scro, who is the Vice President of Finance, who both joined the company in March this year.
Although only offering four cryptocurrency trading pairs, Coinbase – which has its headquarters in San Francisco – is a very popular exchange because it enables investors to quickly transfer fiat into cryptocurrency. According to its website, the exchange has over 10m users that are active in 32 countries across the world.
Potential listings have attracted significant price hikes. Back in early March, for example, rumours of a potential Ripple (XRP) listing sent the price of the token soaring by as much as 20% before being ruled out by the exchange on Twitter.
A couple of weeks ago, Coinbase announced that it was planning on adding support for ERC20 tokens, meaning the number of coins listed on the platform could expand significantly.
Potential Coinbase employees will be watching carefully for further updates on a potential move to the Windy City, but it's still a rumor – and it could just be hot air…