Coinbase Settles for $100M With Regulators Over Compliance System
Coinbase will pay a $50 million fine, and invest another $50 million into improving its compliance program.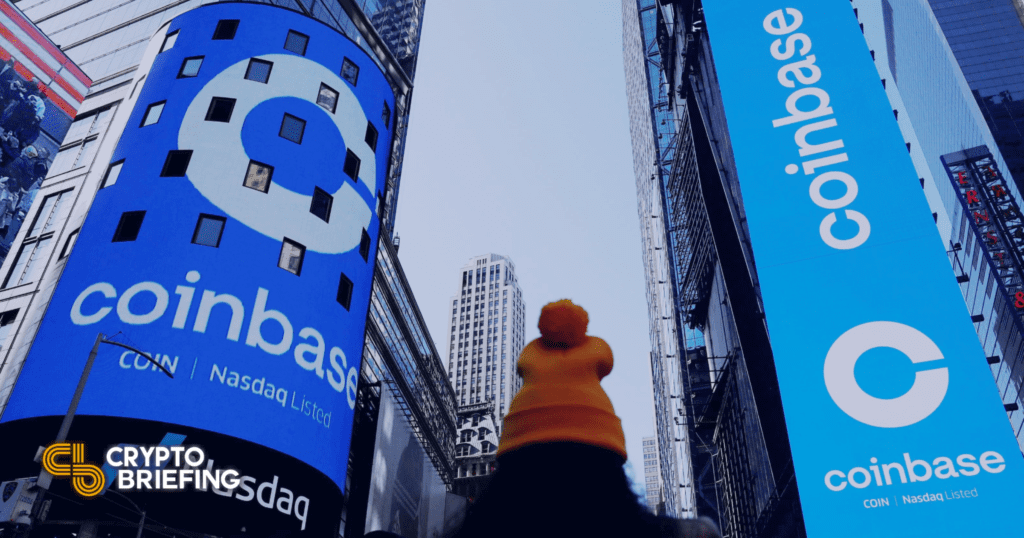 Key Takeaways
Coinbase has reached a $100 million settlement with the New York Department of Financial Services over its compliance program.
The exchange has been fined $50 million, and has agreed to invest an extra $50 million into updating its compliance system.
The NYDFS mainly blamed a weak compliance structure and a surge in the platform's adoption for the exchange's failures.
Coinbase found itself overwhelmed by frantic platform adoption in 2020 and 2021, the NYDFS claimed in its filing today. This resulted in the exchange failing to maintain a robust compliance system.
Months of Backlog
Coinbase reached a settlement with the New York Department of Financial Services.
According to the filing, the U.S.-based crypto exchange has agreed to a $100 million settlement with the regulator over its compliance program, which the NYDFS found lacking in several aspects. Coinbase will be paying a $50 million fine, and has pledged to invest an additional $50 million into getting its compliance program up to speed.
The NYDFS indicated in its report that it had found significant deficiencies across Coinbase's compliance mechanics, including its KYC processes, its Transaction Monitoring System, its OFAC screening program, and its AML risk assessments.
While it acknowledged that Coinbase had made efforts to remediate the situation, the regulator criticized the company for its slow progress, which it partially blamed on an inadequate compliance structure that couldn't handle Coinbase's needs. "By the end of 2021, Coinbase had a backlog of unreviewed transaction monitoring alerts [of] more than 100,000 (many of which were months old), and the backlog of customers requiring enhanced due diligence ("EDD") exceeded 14,000."
Another reason for Coinbase's compliance difficulties was the increased adoption of the platform in 2020 and 2021. The NYDFS noted that the exchange saw 15 times more customer sign-ups in May 2021—and 25 times for transactions in November 2021—than in January 2020. According to the regulator, Coinbase simply lacked the personnel, resources, and tools needed to keep up.
Coinbase is still under investigation by the Securities and Exchange Commission over the sale of alleged securities. It has also been served subpoenas over its listing process and various staking products.
Disclaimer: At the time of writing, the author of this piece owned BTC, ETH, and several other crypto assets.