CoinMarketCap Marks 5 Years With New Mobile App and Brand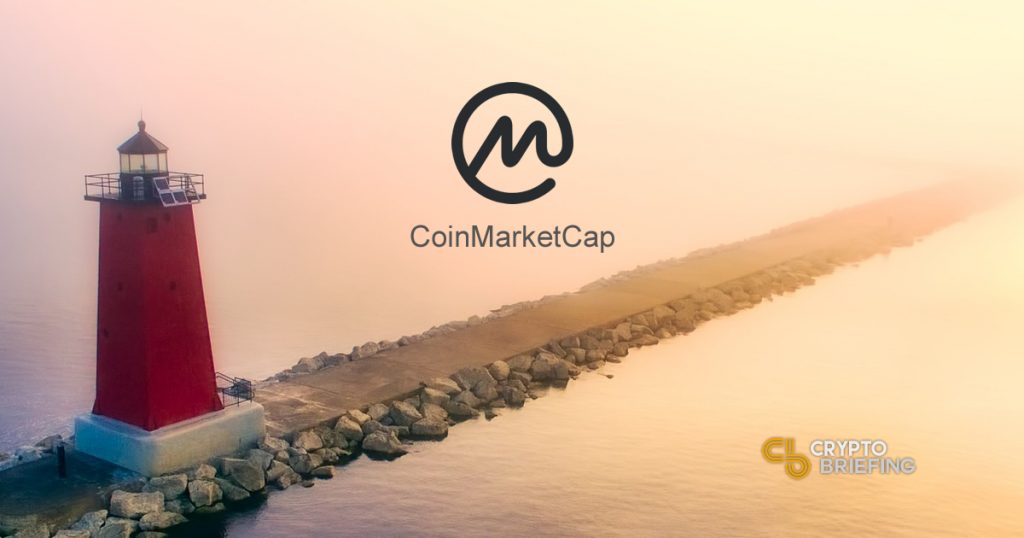 The cryptocurrency price-tracking site CoinMarketCap has unveiled a new mobile application and brand in celebration of its fifth year of operation.
Announced in a blog post on Tuesday afternoon, CoinMarketCap has launched a new app that enables users to check prices and data from their phones. The new logo, they explain, represents the CMC brand and the ups and downs of the market.
Currently only available on Apple's IOS, the mobile application includes a new Watchlist feature, enabling investors to better track a certain number of coins they have selected.
The website has also unveiled a new brand identity, including a new logo which is supposed to represent the initials 'CMC' for CoinMarketCap as well as the ups and downs of a volatile market.
---
A site that allows users to track cryptocurrency prices, market caps and trade volumes in realtime, CoinMarketCap started operations back in 2013, following seven coins and a couple of exchanges and markets.
The surge of interest in cryptocurrency last year took CoinMarketCap, which now tracks 1600 coins and 200 exchanges, from relative obscurity to a central institution for the sector.
According to Alexa, an Amazon-owned company that provides commercial web traffic and data analytics, CoinMarketCap is the 174th most visited site since the start of 2018: as of the 1st of May, the site has had 60m unique users, working out at 15m per month.
To put this in perspective, this makes CoinMarketCap more popular than sites such as Whatsapp, the official website for the White House and major news sites such as Vice, the UK's Financial Times and America's CNBC.
---
Founded and owned by Brandon Chez, a 31-year-old programmer who lives in New York, CoinMarketCap is notorious for how little is known about the company and the people behind it.
Back in early January, the site attracted criticism after it decided to remove data collected from Korean exchanges because of strong price disparities without warning.
In an email exchange with the Wall Street Journal at the time, Chez said that the decision – which was not originally disclosed to the public – was taken over fears that the incorrect data was inflating the price of Bitcoin.
Although many users already use apps to track prices from their phones, CoinMarketCap is confident that it will convince many users to use their mobile application.
"We keep our eyes on incoming requests from users, paying close attention to what people want to see and how they can get the most out of our data. We're excited to deliver on many of those requests today," CoinMarketCap CEO Brandon Chez said in a statement to TechCrunch.
CoinMarketCap, despite occasional changes in their algorithm that cause massive market plunges (everyone gets a mulligan) is a strong and trusted brand – important in the cryptocurrency sector – with few large competitors, even as potentially sophisticated entrants such as CoinLib.io make headway.
Many of the already-existing mobile applications currently use its data anyway, so using the new market app will be accessing the data straight from the source.