Coinvest Distributes Tokens In SEC Compliant STO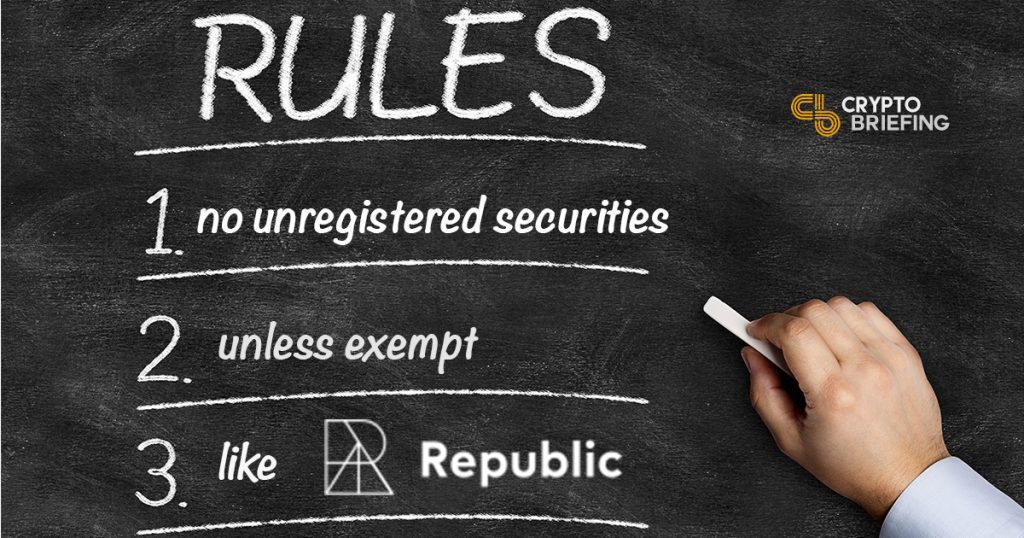 An SEC-compliant Security Token Offering has successfully distributed its tokens to investors. Issued on the Republic Crypto platform, the company Coinvest (COIN) hopes it will be an example to other cryptocurrency projects that crowd sales can be legitimately conducted.
Coinvest said last night it had managed to distribute tokens sold to the 617 participating investors. The crowd sale, which took place in mid-June, managed to reach its $1.07M hard cap within in 48 hours. The offering was exempt from registration requirements under Regulation CF, which allows exempt raises of up to $1.07M on qualified online portals.
Unlike most exemptions, which are limited to accredited investors, the Coinvest offering was open to all income levels.
"We were able to seamlessly navigate through complex legal frameworks while increasing interest in the Coinvest brand and help close the offering in 48 hours," said Damon Nam, the CEO of Coinvest. "The funds raised through Republic have enabled our company to achieve major milestones and product releases in only six months time."
---
Why Is Coinvest STO special?
Coinvest, which was established in November 2016, creates products and vehicles for users to invest in cryptocurrencies. COIN tokens can be used within the ecosystem to create transactions and portfolios on Coinvest Trade, a future decentralized trading platform.
In the long term, Coinvest hopes to introduce a debit-payment facility, for merchants to accept COIN. Funds raised in this year's security sale will go towards a hardware wallet as well as building out the project's investment trading platform.
The Securities and Exchange Commission (SEC) has cracked down on projects that went down the crowdsale route. Many projects said they were selling utility tokens, which would have future value in a not-yet-built ecosystem. The problem was that many investors participated in ICOs, based on expectations of a future return. The expectation of profits made the tokens unregistered securities and therefore illegal.
The SEC recently ordered two projects – Paragon and Airfox – to reimburse investors who participated in their token sales last year.
The regulatory concern has led to a collapse in the ICO market. Projects are now moving towards STOs, which seek full compliance with regulations. Coinvest, which is a registered project with the SEC as well as FinCEN, hopes its own STO will be an example of how to properly conduct a crowd sale, both in the US as well as in other jurisdictions worldwide.
"Coinvest's delivery of their token is a sign that the project isn't just promoting a great idea, but it's providing a tangible product," said Republic CEO Kendrick Nguyen. "This example of a successful fundraise and token distribution show why regulation is such an important factor in bringing maturity to the blockchain space."
Disclaimer: The author is not invested in any cryptocurrency or token mentioned in this article, but holds investments in other digital assets.