Colorado Opens Its Doors To Blockchain Companies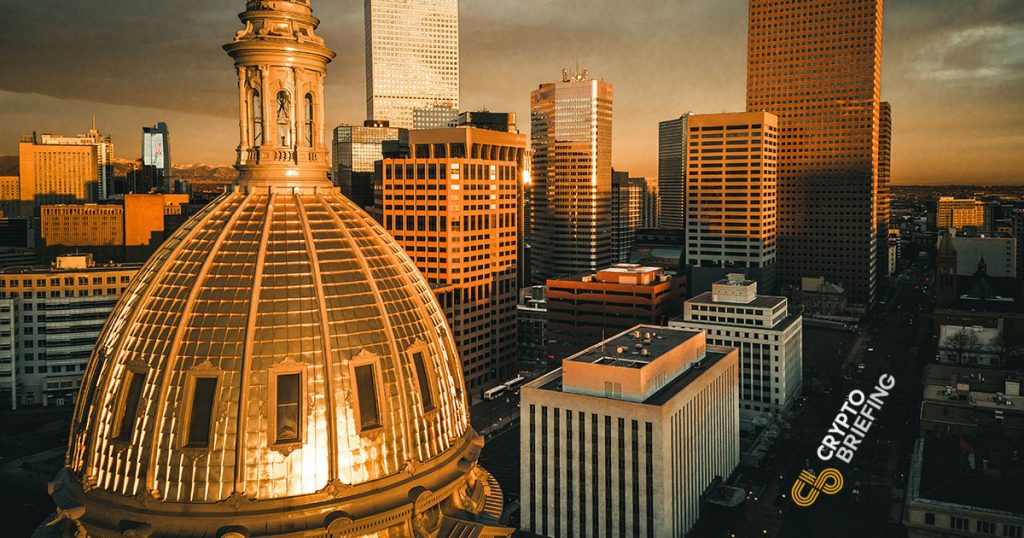 "Colorado is open for business, blockchain companies," said Colorado Governor Jared Polis to a crowd of around 100 on Blockchain Day at the State Capitol. The event took place on February 27th and sought to connect and educate legislators, regulators, and the broader technology industry about blockchain and its future policy.
It was Polis' first event with the blockchain community since assuming the Governor's seat in January. However, Polis is no stranger to blockchain or cryptocurrency.
He became governor following a ten-year seat in the U.S. House of Representatives. In 2016, Polis (then D-CO) and Mick Mulvaney (R-SC) co-founded the Congressional Blockchain Caucus, in an effort to educate members of Congress on the emerging technology.
Polis was also the first member of Congress to accept Bitcoin donations to his political campaign.
At the capitol, Polis praised the efforts of previous Governor John Hickenlooper, who established the Colorado Blockchain Council in 2018. Polis' speech framed blockchain as a solution to a political problem, which stems from a distrust of large institutions.
"On the left," he said, "this manifests as distrust of big business; on the right, as distrust of big government."
"In many ways, blockchain is a solution," the Governor added. "We don't have to trust big business; we don't have to trust big government. We can trust ourselves through distributed ledger technology."
---
Colorado Digital Token Act
Colorado is aggressively seeking to define its stance on blockchain and digital assets. Some of the urgency might be due to competitiveness, after one of the companies behind Cardano, IOHK, announced it would leave Hong Kong and establish itself as an American company.
Instead of settling in Colorado, IOHK decided on Wyoming, Colorado's neighbor to the north.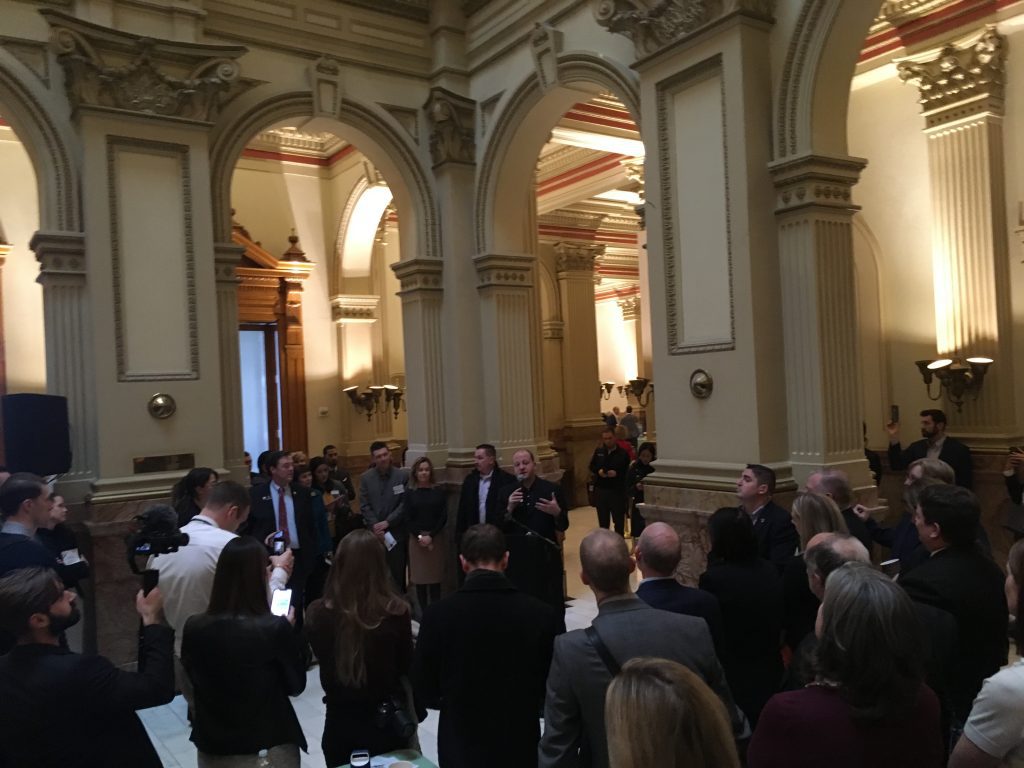 To support blockchain innovation in Colorado (and, perhaps, to show up Wyoming), Governor Polis expressed his intent to sign the Cryptocurrency Exemption Colorado Digital Token Act in the coming weeks. He went on to say, "this bill creates a common sense exemption to security laws, for innovative programs producing products that should not be label as securities."
The Digital Token Act offers legislatively-recognizable definitions of digital tokens, utility tokens (those with a "consumptive purpose"), and guidelines for trading and selling within a 180-day time frame of the initial coin offering.
The Act would make utility tokens exempt from securities registration requirements under the Colorado Securities Act (CSA). It also exempts people dealing with digital tokens "from the securities broker-dealer and salesperson licensing requirements under the CSA."
However, these exemptions are not automatic, and registrants must file a notice with the Colorado Securities Commissioner.
Polis emphasized the Digital Token Act as the byproduct a collaborative effort involving industry, regulators, and lawmakers from both sides of the aisle.
The bill "passed House and Senate unanimously!" he said. "What kind of message does that send to innovators in the blockchain economy across the world?"
---
Colorado Blockchain Entities Arrive In Force
Over the past three years, Colorado's blockchain-based companies have been able to raise more than $50 million in venture capital funding. Polis says he hopes for that number to reach the hundreds of millions in the next couple of years.
ETHDenver staffed one of the booths, on the heels of the "world's largest" Ethereum hackathon a week and a half prior. ETHDenver's founder, John Paller, described the Governor's announcement as a "red letter day" for the Colorado blockchain ecosystem."
Other local companies included Wampei, which aims to help merchants accept Bitcoin payments with or without a local bank; SALT Lending, which leverages digital assets for cash loans; and RevoKind, who has designed a patented "Swarm Sync protocol" consensus mechanism for high-level enterprise solutions.
International organizations such as Global Women in Blockchain were also present, and a local university-based organization, HackCSU, discussed an upcoming hackathon in May of 2019.
---
Looking forward
The Governor believes blockchain technology can improve supply chains, cybersecurity, national security, and election security.
To better serve these industries, Polis believes Colorado requires further legislation. The next steps are to challenge Federal policies and request exemptions on behalf of local companies, while advocating blockchain-friendly policies to the state's Congressional delegation.
If successful, the Governor hopes the new Digital Token Act can "make Colorado a Mecca for blockchain companies."
---
The author is invested in ETH and BTC, which are mentioned in this article.