Colorado Now Has a Crypto-Friendly Governor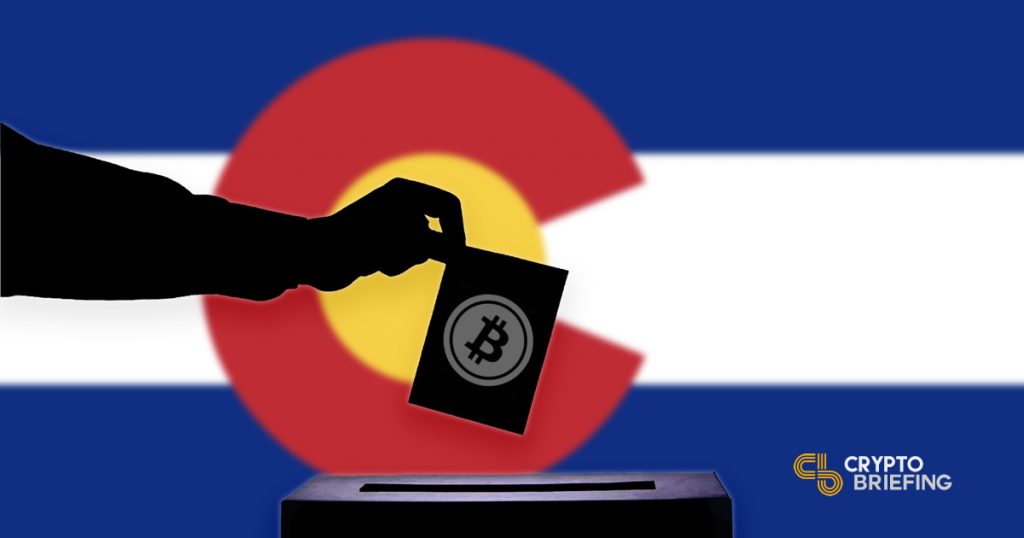 The Midterms are over, and the Blue wave wasn't quite as deep as Democrats hoped. But, while political squabbling has no end in sight, cryptocurrency came out several steps ahead.
Blockchain-friendly candidates scored major victories in both parties. On the right, Arizona's David Schweikert will return to his Congressional seat, and Greg Abbott—whose campaign accepted Bitcoin donations—was re-elected Governor of Texas. But, perhaps most impressive of all was the election of a progressive Democrat, with a promise to turn Colorado into a center of blockchain innovation.
---
The word 'politician' originates from the Greek root polis, but supporters of the new Colorado governor say that Jared Polis is nothing like a typical politician. Prior to public service, Polis founded not one, but three tech startups, two of which reached valuations in the hundreds of millions.
While in Congress, Polis was a co-chair of the Congressional Blockchain Caucus, and pushed back against anti-Bitcoin hysteria with a satirical proposal to abolish the US Dollar.
And Polis' actions have shown that his words aren't just lip service. As a candidate, his gubernatorial platform outlined five measures "to establish Colorado as a national hub for blockchain innovation in business and government," including measures to develop the legal and financial frameworks to foster blockchain development.
---
Blockchain Is "A Winning Issue."
The results were hailed as a success by leading figures in the crypto industry, many of whom are still stifled under the pressure of twentieth-century regulations."I joined the cryptosphere in 2009, when enthusiasts were attempting to use bitcoin to buy pizzas," said Metal Pay CEO Marshal Hayner, from San Francisco. "Since then, the conversations surrounding cryptocurrencies have migrated from internet message boards to Capitol Hill. "
That enthusiasm was reprised throughout the cryptosphere. "It is refreshing to see blockchain and cryptocurrencies as one of the real winners in American politics," said Zach Warsavage, Elastos' representative in North America. "With Jared Polis becoming the next governor of Colorado, it is clear that bringing crypto to the mainstream can be a winning issue, and I expect to see it as a topic of discussion in the upcoming weeks."
It's also a win for the progressives in the cryptocurrency movement, who until now have been overshadowed by free-market spokesmen like Bob Goodlatte, David Schweikert, or Ron Paul. The election of a kombucha-drinking, pot-legalizing, anti-war, openly gay governor on a crypto-friendly platform shows that decentralized money and technological innovation can be liberal positions, as well.
Polis won't be the only cryptonaut on the Left – California's New Democratic executive, Gavin Newsom, has been hodling since 2014:
Hey @jaredpolis, thanks for leading the way. My mission? To raise more #bitcoin than you. Game on?

— Gavin Newsom (@GavinNewsom) May 20, 2014
As for Brad Sherman—well, he got re-elected, too, proving that nobody got everything they wanted last night.
The author has investments in Bitcoin and other digital assets.