Colorado Passes Blockchain Bill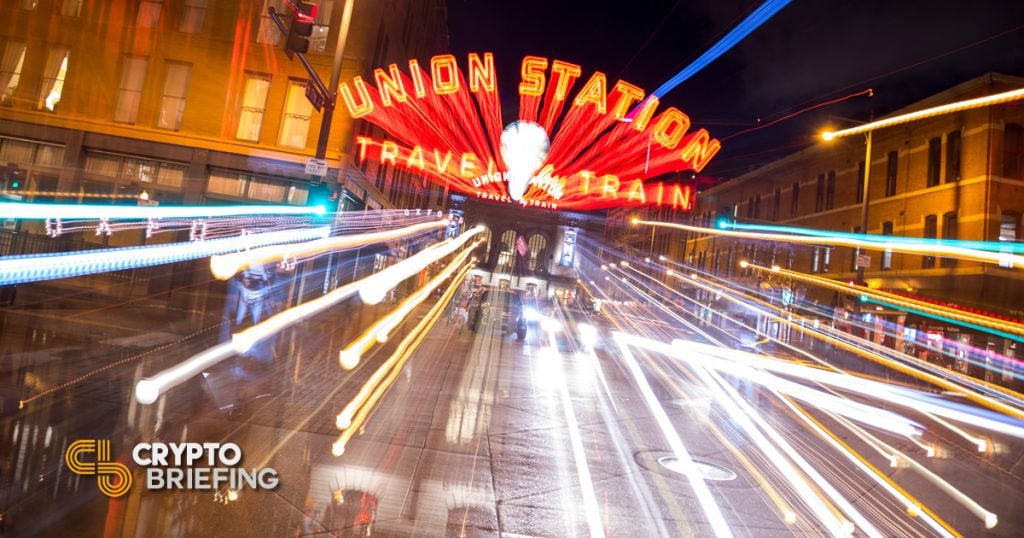 Colorado may become the first state to adopt blockchain technology, after legislators in Denver passed a new bill recognizing the value of digital ledgers. The Colorado blockchain bill which passed the State Senate yesterday instructs state agencies to explore the potential of digital ledgers for secure record keeping and protecting confidential data.
Sponsors hope that, by applying the blockchain technology which underlies Bitcoin and other cryptocurrencies, state agencies will be able to reduce redundancies and inefficiencies while storing and sharing public records, as well as to reduce fraud and better protect confidential information.
An amendment to the bill also prevents local governments in Colorado from imposing license requirements, fees or taxes on the use of blockchain technology.
The news was circulated in a press release by Filament, a Reno-based provider of blockchain solutions for the Internet of Things. Filament has also worked with legislators in the past, such as when it collaborated with Nevada Senators on a similar bill in 2017. Nevada Senate Bill 398, which "laid out a welcome mat" for blockchain tech companies, passed the Nevada legislature unanimously in 2017.
Colorado Blockchain Bill: 'If you build it, they will come'
"Blockchain technology has an 'if you build it, they will come' appeal and I believe this bill will help to attract whole new industries to the domain and to Colorado," said Republican Senator Kent Lambert, who sponsored the bill in the state Senate. "We see significant benefit for organizations and industries that adopt blockchain technology. It will be instrumental in further elevating the state's robust technology industry, and empowering new startups and innovators."
"This bill recognizes the vast opportunity of blockchain technology," said Democratic Senator Angela Williams, who cosponsored the bill. "It will ultimately shape a better future for Colorado's students, entrepreneurs, and government alike."
The bill, titled "Cyber Coding Cryptology for State Records," appropriates $250,000 to Colorado's Office of Information Technology, with the instruction "to adopt and apply distributed ledger technologies in its data systems where feasible." A $5.1 million appropriation is also made to the Department of Higher Education, to encourage blockchain research and instruction within their curricula.
The bill passed it's most recent vote in the Senate in a vote of 35-0, and the House of Representatives in a vote of 60-5.
However, the two houses will need to reconcile their amended versions and receive the Governor's signature before it takes legal force. Supporters of the bill say they have support from the Governor's office, and expect the bill to enter law shortly.
If passed, it could make Colorado the first blockchain-friendly state government.