How Much Can Congress Move Crypto Prices?
More than the President, apparently.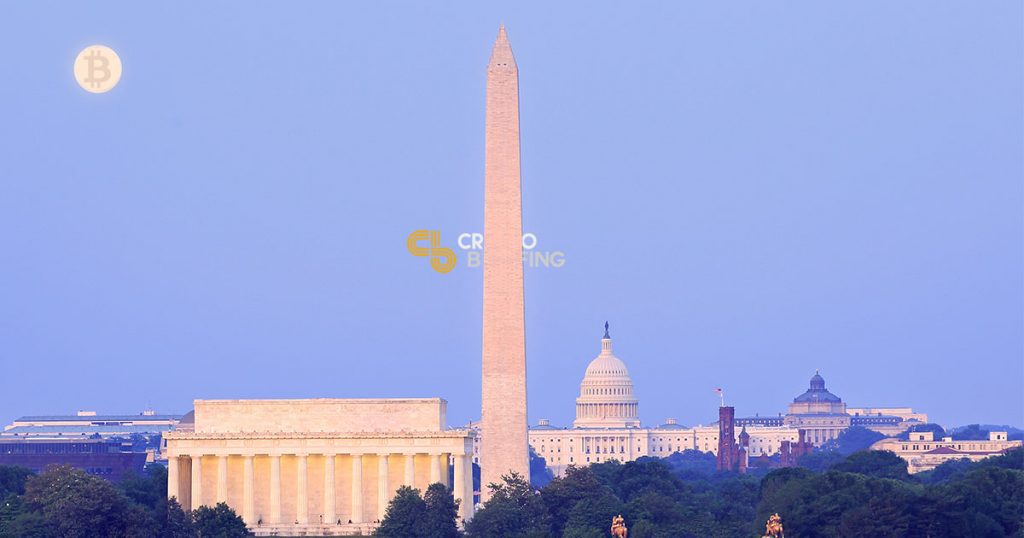 If you've been living under a rock for the past two weeks, you probably still heard about David Marcus' efforts to assuage Congress on Facebook and its Libra cryptocurrency.
Whether Marcus' assurances will safeguard Libra's long-term viability is anybody's guess. But aside from Facebook's own conundrum, what was really surprising was the amount of influence the U.S. government can exert over the digital asset market.
As indicated in the graph below, cryptocurrency investors took a wild ride during the Libra hearings. To summarize briefly: the market went whichever way the wind blew on Capitol Hill.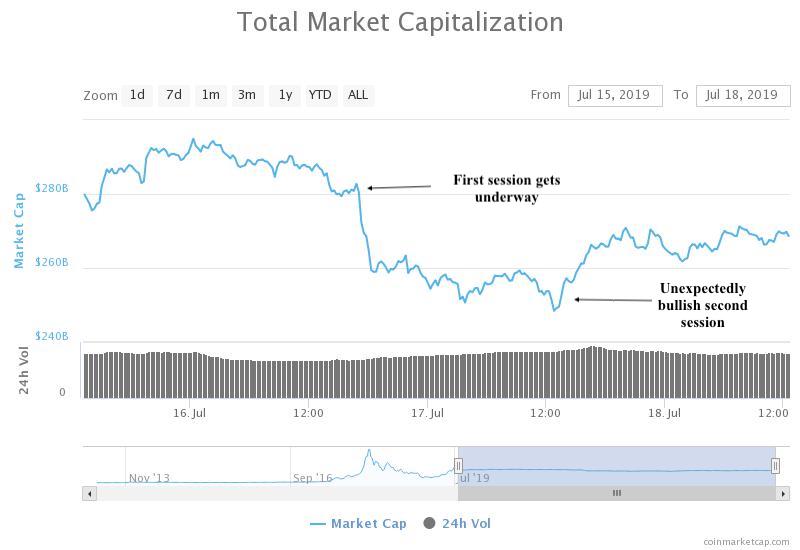 During the Tuesday session's first hour, prices held firm, coinciding with a cautiously optimistic introduction from Senator Crapo of the Senate Banking Committee. As the hearing got underway and scrutiny increased, the market began to slide, losing $30bn from where it started.
That decline continued during the first part of Wednesday as investors anticipated a repeat of day one before the House Committee on Financial Services. But that's not what happened.
As the screws tightened on Libra, some U.S. politicians commented on the digital asset market as a whole. Most notably, Congressman Patrick McHenry referred to Bitcoin as an "unstoppable force" with Libra as another new innovation for digital money.
Despite reservations with Libra, many Representatives acknowledged that some cryptocurrencies could have a legitimate role within mainstream society.
That was catnip to investors, who quickly reversed the week's losses. After falling to $9300, Bitcoin ended the week at $10,400, at nearly the same price with which it started the week.
---
Congress Trumps The Presidency
The Congressional hearings had a far larger and longer impact than either the Trump tweet or Treasury Secretary Steve Mnuchin's emergency 'crypto briefing.'
The market experienced a slight $15bn 'Trump slump' following the Presidents' disparaging remarks, but quickly recovered. Crypto may be a national security threat, as Mnuchin claimed, but the market actually rose in the aftermath of his conference, gaining around $5bn.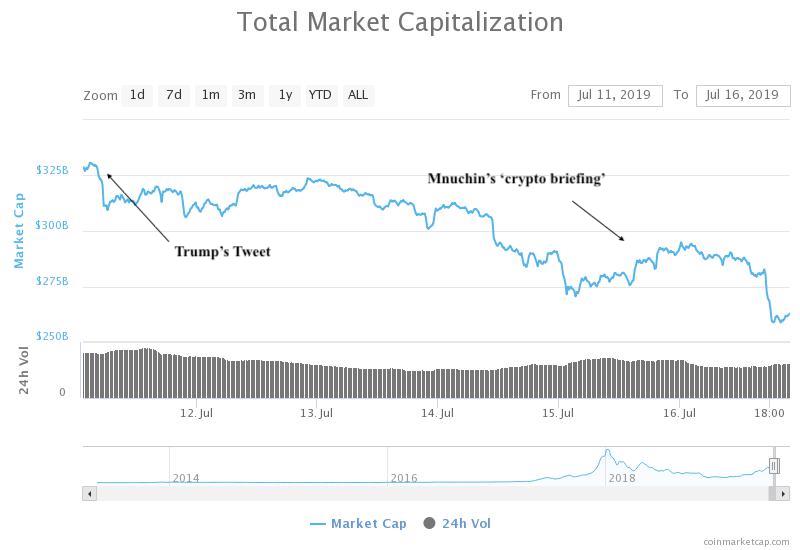 Evidently, crypto investors give more weight to statements from Congress than from the Presidency. That could be because legislators, who have no term limits, can hold office far longer than a President.
Most senior members of the House Financial Services Committee have been in frontline politics for more than a decade. Committee Chair Maxine Waters was first elected to office back in 1991; Patrick McHenry has been a Representative since 2003. Even some of the more 'junior' members – Juan Vargas or Roger Williams – have been in public office for more than six years.
it's refreshing to hear congressman @PatrickMcHenry speak on #bitcoin – the depth and breadth of his knowledge was on full display in today's financial services committee hearing https://t.co/eHbD1OinXd

— Meltem Demirors (@Melt_Dem) July 18, 2019
Although Congress raised multiple concerns with digital assets, last week's hearing is a promising sign that virtual currencies are gaining recognition.
As newer generations come into the House, crypto, like almost any other industry, can cultivate long-time relationships with legislators. Several Representatives already have strong relationships with the crypto industry, as Crypto Briefing has reported.
Thus, if we can learn anything from last week's events, the market values Congress more than the Presidency because lawmakers are in a stronger position to affect future regulations. To put it more bluntly: friends on the Hill are preferable to a pal in the White House.