Congress Members Challenge SEC Over Crypto Probes
Congressman Tom Emmer (R-MN) posted a screenshot of a bipartisan letter sent to Gary Gensler discussing the SEC's requests for information from the crypto community.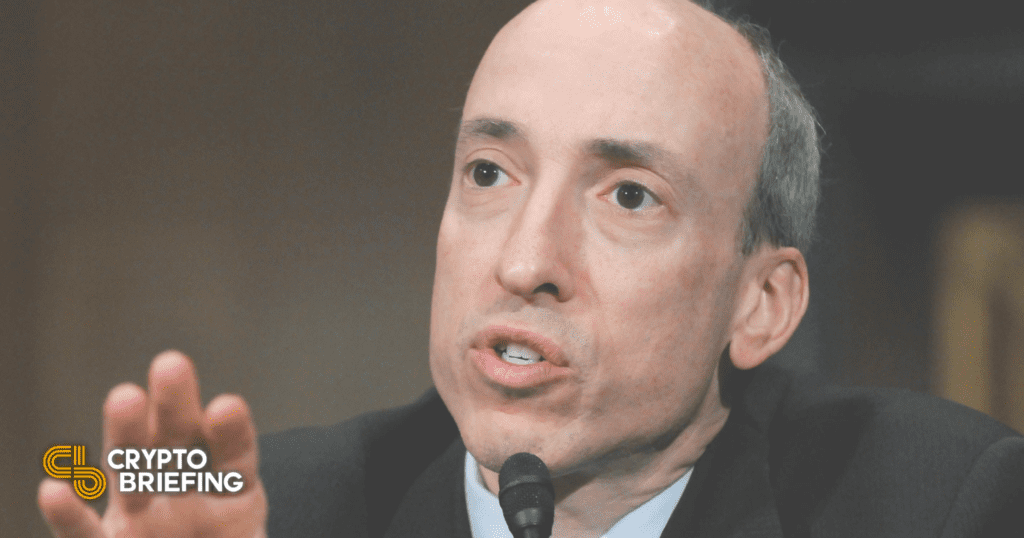 Key Takeaways
Eight members of U.S. Congress have written to Gary Gensler to ask about the SEC's information requests to crypto firms.
Congressman Tom Emmer (R-MN) said that he had received tips from multiple crypto firms that the SEC was "stifling innovation."
Crypto regulation has been a hot topic of discussion this month after President Biden signed the first Executive Order on handling digital assets.
Emmer accused Gensler of "stifling innovation" after receiving tip-offs from multiple crypto projects and wrote to him in a bipartisan letter with other members of Congress.
Congress Members Question SEC's Crypto Requests
Multiple members of U.S. Congress have written to Gary Gensler over the SEC's efforts to obtain information from cryptocurrency firms.
A letter shared by Congressman Tom Emmer (R-MN) Wednesday challenges Gensler over the U.S. agency's recent attempts to "gather information from unregulated cryptocurrency and blockchain industry participants in a manner inconsistent with the [SEC's] standards for initiating investigations."
The letter posed 13 questions to Gensler, and was signed by both Democrats and Republicans, including Emmer, Rep. Darren Soto (D-FL), Rep. Warren Davidson (R-OH), Rep. Jake Auchincloss (D–MA), Rep. Byron Donalds (R–FL), Rep. Josh Gottheimer (D–NJ), Rep. Ted Budd (R–NC), and Rep. Ritchie Torres (D–NY).
The letter asked how many document requests the SEC had made to individuals and entities in the digital assets space over the last five years, the length of time given for responses to information requests, whether any entities have declined to give any information (and faced penalization), how much time had been spent on information requests to the crypto space relative to other industries, and other questions to ascertain how the SEC is looking into the digital assets sector.
My office has received numerous tips from crypto and blockchain firms that SEC Chair @GaryGensler's information reporting "requests" to the crypto community are overburdensome, don't feel particularly… voluntary… and are stifling innovation.

— Tom Emmer (@RepTomEmmer) March 16, 2022
In a tweet storm accompanying the screenshot of the letter, Emmer said that he had opted to send the letter after receiving "numerous tips" from crypto companies that the SEC's information requests are "overburdensome" and place pressure on teams to comply rather than coming across as a voluntary procedure. He also said that he had been told the SEC was "stifling innovation."
"Crypto startups must not be weighed down by extra-jurisdictional and burdensome reporting requirements," Emmer wrote. "We will ensure our regulators do not kill American innovation and opportunities."
Crypto regulation has become a key point of focus for the U.S. over the last year as the digital assets space has boomed, not least this month. Last week, President Biden signed an Executive Order on handling crypto assets in which the White House pledged to foster innovation and protect investors. Gensler weighed in on the order at the time, saying that he looked forward to collaborating with the government and would focus on "protecting investors & consumers, guarding against illicit activity, & helping ensure financial stability."
Neither Gensler nor the SEC had publicly commented on the bipartisan letter at press time.
Disclosure: At the time of writing, the author of this piece owned ETH and several other cryptocurrencies.