ConsenSys Carves Out New Blockchain Space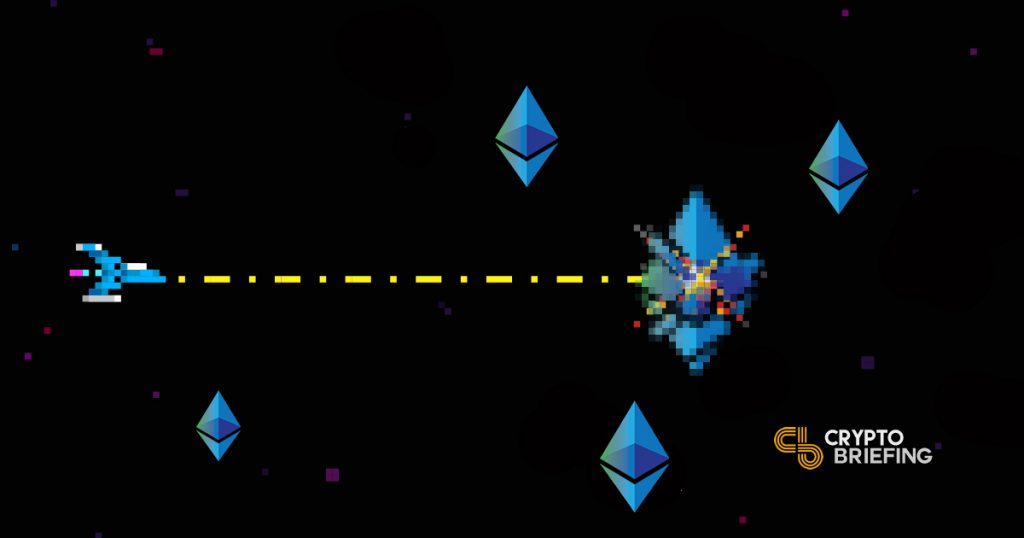 Cryptonauts talk about going to the Moon, but ConsenSys is aiming a bit higher.
The New York-based blockchain firm on Wednesday acquired Planetary Resources, a space resources and exploration venture in an asset-purchase transaction. Other terms of the deal were undisclosed.
Planetary Resources CEO Chris Lewicki and general counsel Brian Israel will join ConsenSys moving forward. The Washington-based firm conducts space exploration missions to search for resources on asteroids and other space systems that may be beneficial to humans. These include water, minerals and precious metals, and the company claims leveraging these could reduce the cost of space travel by 95%. In January, the firm launched a spacecraft designed to detect water resources in space and to test commercial hardware that could greatly reduce the cost of deep-space missions.
The acquiring company will take over Planetary Resources' facilities in Redmond, Washington.
ConsenSys founder and Ethereum (ETH) cofounder Joe Lubin said the acquisition brings potential space and planetary applications for Ethereum network, as well as portfolio blockchain companies in which ConsenSys is invested:
Bringing deep space capabilities into the ConsenSys ecosystem reflects our belief in the potential for Ethereum to help humanity craft new societal rule systems through automated trust and guaranteed execution.
Lubin added that his company believes in "democratizing and decentralizing space endeavors" in order to unlock human potential. The acquisition could pave the way for enthusiasts to financially support space missions by donating cryptocurrencies through blockchain (such as the Ethereum network), although such possibility with Planetary Resources is speculation at this point.
Planetary Resources' CEO, Chris Lewicki, brings a wealth of space technical expertise that could be leveraged by ConsenSys' portfolio of tech ventures. He worked at NASA's Jet Propulsion Laboratory as director of the Mars rovers and Phoenix Mars lander.
Planetary Resources' general counsel Brian Israel could help navigate regulatory concerns across various jurisdictions. He previously served in the U.S. State Department's Office of the Legal Adviser, and served as U.S. Representative to the United Nations space law body.
According to Planetary Resources, there are 16,000 near-Earth asteroids whose natural resources can sustain life in space, and this creates a new paradigm for space travel and sustainability. That is, it may be possible to support deep space missions without necessarily implementing costly resupply missions from Earth for essentials like water and fuel. They say utilizing such resources could reduce the cost of space exploration by 95%.
The company's scientists also argue that near-Earth asteroids are more accessible than the moon. The lunar distance is about 249,000 miles. According to the firm, there are two trillion tons of water embedded in these asteroids, which can sustain humans, as well as be used to propel spacecraft for further travel or return back home.
"Over the course of nearly a decade, Planetary Resources has simultaneously pioneered technology, business, law and policy, and brought the promise of space resources irreversibly closer to humankind's grasp," said Lewicki in an Oct. 31 statement.
With imagination and bold action, one can hardly aim high enough.
The author holds digital assets but none mentioned in this article.