Consortium of U.S. Banks Proposes "USDF" Stablecoin
The USDF Consortium hopes to release a compliant, cash-redeemable stablecoin in the U.S.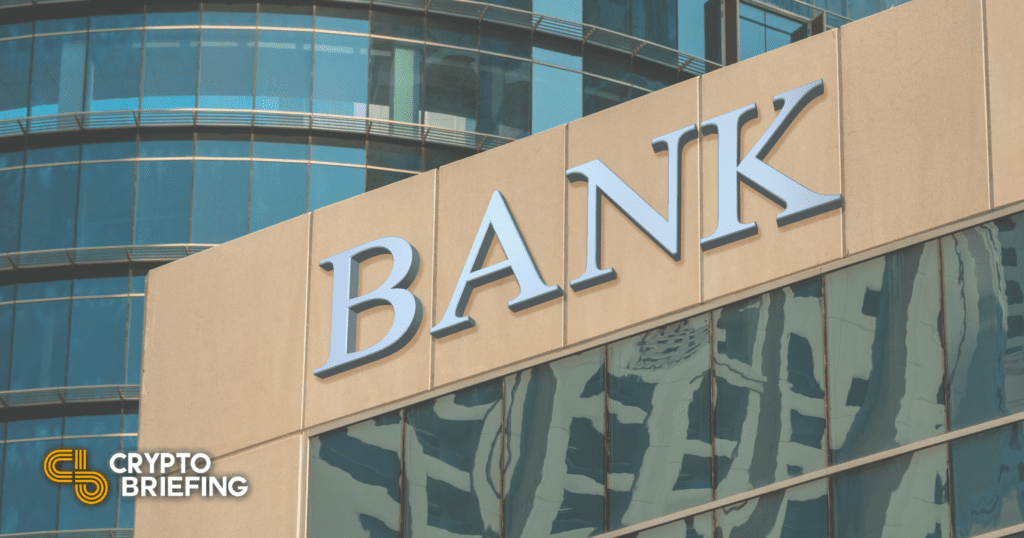 Key Takeaways
A group of U.S. banks has formed the USDF Consortium, which has the goal of creating a bank-backed stablecoin.
The Consortium says it wants to offer a "more secure" stablecoin option for consumers in the U.S.
The coin will be built on the Provenance Blockchain, developed by fintech firm Figure Technologies.
A group of five U.S. banks in the U.S. has launched the USDF Consortium with the goal of bringing a bank-minted stablecoin to the U.S.
U.S. Banks Launch Stablecoin Consortium
Centralized stablecoins like USDC and USDT might soon have more competition.
An association of five FDIC-insured U.S. financial institutions has launched the "USDF Consortium" with the goal of establishing a network of banks and creating an interoperable stablecoin called the USDF. The founding members of the association include the New York Community Bank, NBH Bank, FirstBank, Sterling National Bank, and Synovus Bank.
In a press release, the association said that launching the USDF would facilitate the "compliant transfer" of value via blockchain technology, remove "friction in the financial system," and allow for more people to enjoy the financial opportunities blockchain technology offers.
"USDF opens up endless possibilities for the expanding world of DeFi transactions," Figure CEO Mike Cagney said. "The ease and immediacy of using USDF for on-chain transactions was demonstrated this fall when NYCB minted USDF used to settle securities trades executed on Figure's alternative trading systems. We are tremendously excited that NYCB expects to be minting USDF on demand and on a regular basis in the coming weeks."
The USDF stablecoin will be minted by member banks and redeemable for cash from any bank in the Consortium. It's set to run on the Provenance Blockchain, which was built by the fintech firm Figure Technologies, whose investors include Digital Currency Group.
Regulatory compliance appears to be a major point of focus for the Consortium. The press release states that USDF "addresses the consumer protection and regulatory concerns" associated with decentralized stablecoins and "offers a more secure option" for using blockchains. Stablecoins have been a major concern for regulators in the U.S. and worldwide in recent months; multiple members of the Senate, Treasury Secretary Janet Yellen, Federal Reserve Chair Jerome Powell, SEC Chair Gary Gensler, and others have warned against the risks of stablecoins as the DeFi space has grown.
Disclosure: At the time of writing, the author of this piece owned BTC, ETH, and several other cryptocurrencies.