Covalent Onboards Layer 2 Blockchain Data as Boba Network Scales
Covalent will serve as the first data provider to offer full data visibility into all four of Boba's Layer 2 mainnet and testnet chains.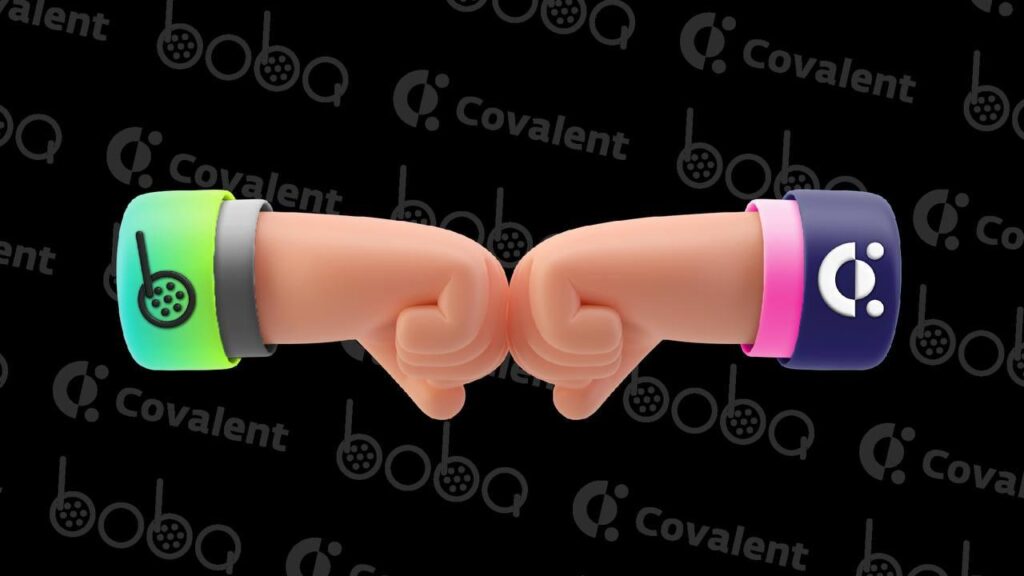 Coinbase Ventures and Binance Labs backed Covalent, a Web3 data provider and Unified API Key creator, announced today a significant milestone with blockchain Layer 2 scaling solution Boba Network: Covalent will serve as the first data provider to offer full data visibility into all four of Boba's Layer 2 mainnet and testnet chains across Avalanche, Ethereum, Moonbeam, and BNB chain. This partnership comes at a time when Layer 2 activities within the larger Web3 ecosystem continue to accelerate. A recent report by Covalent tracked a 15 percent rise in the number of API calls from the Layer 2 chains it has indexed.
Unlocking the Power of Web3 Data
Boba Network's Layer 2 solution is the most recent addition to Covalent's mission of providing full visibility to the billions of valuable blockchain data points. Offering the widest breadth of blockchain data available, Covalent supports 25+ mainnets and 50+ testnets combined.
Alongside expanding to Layer 2 solutions, Covalent is onboarding app-chains (application-specific blockchains) to further add depth, granularity, and a broader metrics pool for users, most recently via play-to-earn games DeFi Kingdoms and Crabada within the Avalanche subnet ecosystem.
Covalent's data collection process ensures latency for the most up-to-date information retrieval, tremendous breadth spanning 50+ blockchains and alternative sources (app-chains, Layer 2s, etc), and impressive depth – ensuring all data is analyzed from the genesis block and beyond. From the protocol's perspective, leveraging these findings to unlock the power of Web3 data and provide users with the highest-quality analytics remains in great demand by protocols, institutions, and dApp developers. Transaction history and analysis is a significant revenue generator in the traditional financial services sector and as more traditional financial firms increase their crypto holdings, the need for fast and reliable Web3 data will follow the same trajectory and expand to other sectors.
Ganesh Swami, CEO and co-founder of Covalent, said:
"As the need for Web3 data continues to grow, Covalent acknowledges that key to the success for organizations like exchanges, trading firms, and market makers is quick access to reliable and easy to understand data. The power of Web3 and decentralized storage is helping to eliminate traditional obstacles like time, cost, and the need for a technical skillset when accessing data. By increasing visibility to trusted chains like Avalanche, Ethereum, Moonbeam, and BNB chain, the Boba Network is scaling for future growth."
Alan Chiu, CEO of Enya Labs, the core contributor to Boba Network, added:
"We're excited about the partnership with Covalent. As the first and only multi-chain Layer 2 with deployments on Avalanche, BNB Chain, Ethereum, and Moonbeam, it's important to provide our community of developers access to tools like Covalent. Their unified API is a great added value to our multichain community."
Covalent provides the industry-leading Unified API bringing visibility to billions of Web3 data points. Developers and analysts use Covalent to build exciting multi-chain applications like crypto wallets, NFT galleries, and investor dashboard tools utilizing data from 50+ blockchains. Covalent is trusted by a community of 32,000+ developers and powers data for 3000+ applications, including 0x, Zerion, Rainbow Wallet, Rotki, Bitski, and many others.
Covalent was conceived at a hackathon and built during a bear market through a relentless and passionate pursuit of innovation. This creative, tenacious spirit is at the core of Covalent's team, and clear in its mission to create opportunities for professionals to develop their skills.
Boba Network is a blockchain Layer 2 scaling solution and Hybrid Compute platform offering lightning fast transactions and fees up to 60x less than Ethereum. Hybrid Compute brings the power of Web2 on-chain, with smarter smart contracts that allow developers and creators to leverage off-chain compute and real-world data to offer an enriched experience unlike anything else on the market today.