Curve's crvUSD Stablecoin Recovers After Brief Depegging
Curve Finance's crvUSD stablecoin briefly depegged from the U.S. dollar, falling 0.35% before recovering.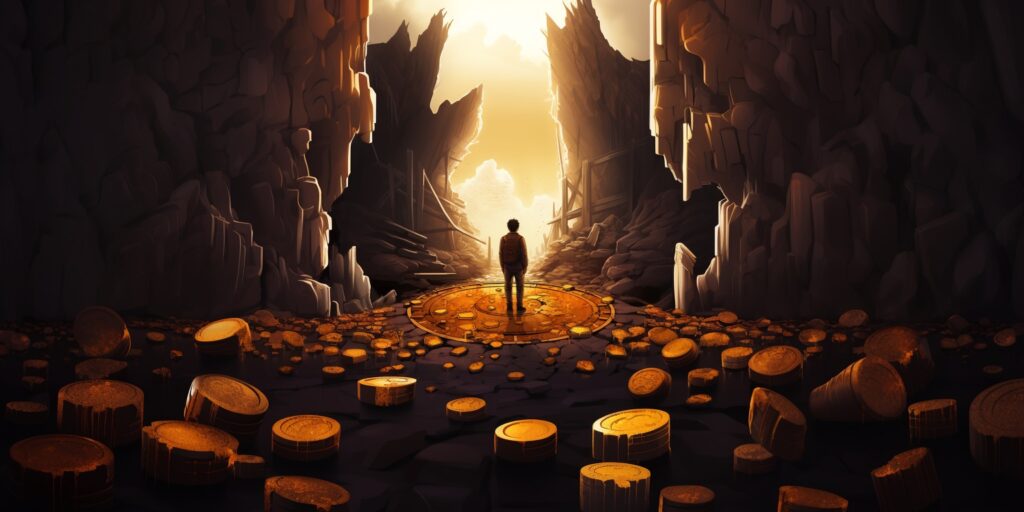 Curve Finance's crvUSD, its decentralized stablecoin, experienced a temporary dip in value, falling by as much as 0.35% from its peg to the U.S. dollar. The brief depegging comes after Curve Finance's recent exploit on July 30, which has raised questions regarding the stablecoin's stability mechanisms.
At the time of writing, crvUSD sits at $0.99, according to CoinGecko.
What about crvUSD? How does its price react to shock events, does it depeg?

Events of recent days felt similar to SVB/USDC situation in some sense. However, crvUSD had just a 0.35% dip, and currently 0.1% from the peg pic.twitter.com/HaMfbkiFSR

— Curve Finance (@CurveFinance) August 3, 2023
Curve's crvUSD uses the PegKeeper algorithm, a mechanism for maintaining its value by managing interest rates and liquidation ratios. Since its introduction in May, crvUSD has mostly maintained its peg, with the current depegging being the first significant departure.
The situation was compared by Curve Finance to the brief depegging of USD Coin (USDC) during the Silicon Valley Bank collapse in March. The decentralized stablecoin is now facing its first stress test since its release.
The hack on July 30 exposed a vulnerability in the Vyper programming language, causing Curve's governance token (CRV) to drop 20.91%. In the subsequent hours, the DeFi community has expressed concerns about a contagion effect on other protocols.
Curve Finance founder Michael Egorov, who had a $100 million stablecoin loan collateralized in various protocols — 47% of the CRV in circulation by his own CRV holdings — has been working to decrease his loan position because there is risk of a major liquidation, which some suggest could result in a Black Swan event.
The response from the DeFi community has been positive, with key players expressing support for Curve.
Jun Du, the co-founder of Huobi, purchased 10 million CRV for $4 million from Egorov. Additionally, Aave Chan founder Marc Zeller proposed the Aave Treasury buy $2 million worth of CRV tokens.
Updates on the OTC deals (as of today):

– 3.75M CRV to Yearn: Treasury
– 1.25M CRV to StakeDAO: Governance
– 2.5M CRV to 0x5Aa
– 10M CRV to 0x003 https://t.co/MBfgD2Dghk

— Sandra (@sandraaleow) August 2, 2023