Crypto.com Executive Goes to Washington
Crypto.com goes federal as global head of derivatives legal, Steve Humenik, becomes the newest member of the CFTC's Digital Asset Markets Subcommittee.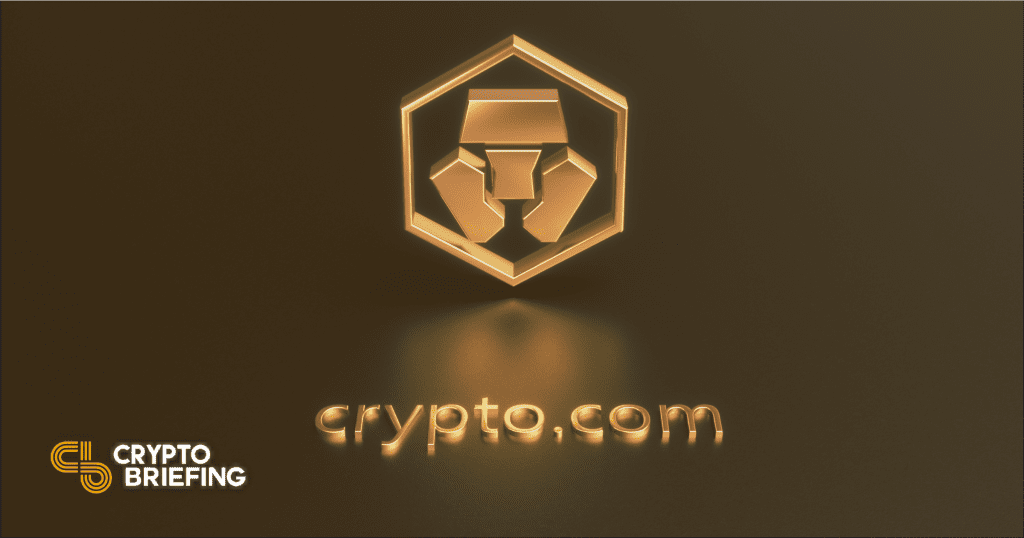 Crypto.com, a leading cryptocurrency platform with over 80 million global users, announced on June 30 that its global head of derivatives legal, Steve Humenik, has been appointed to the U.S. Commodity Futures Trading Commission's (CFTC) Global Markets Advisory Committee (GMAC) Digital Asset Markets Subcommittee:
https://t.co/vCNztATSCO is proud to announce the appointment of Stephen Humenik as Global Head of Derivatives Legal.https://t.co/HLDZyU5sOf pic.twitter.com/mXChHSNpUv

— Crypto.com (@cryptocom) July 19, 2022
The Subcommittee plays a pivotal role in providing guidance on issues that impact the integrity and competitiveness of U.S. markets, including regulatory challenges in the global marketplace, blockchain and Web3 development, tokenization of digital assets, derivatives and more
Humenik's role will focus on delivering insights and recommendations on a wide array of issues in accordance to how the U.S. conducts international business and establishes regulation. He also will be tasked with:
"regulatory challenges of a global marketplace and the multinational nature of business, including for derivatives markets; and assessing and informing international standards through engagement with international policymakers and authorities in other jurisdictions."
As a significant milestone for Humenik, he will continue his career working toward sound crypto regulation — and not only — within the United States. "I look forward to working closely with my fellow Subcommittee members and CFTC and GMAC representatives to collaboratively solve some of today's greatest challenges for global enterprises and digital asset markets specifically."
Humenik joined Crypto.com in July 2022 and has since played a crucial role in the development and launch of the firm's derivatives product portfolio, including the UpDown Options, a CFTC-regulated crypto derivatives product aimed at North American users.
128 leadership and subcommittee members were appointed to various subcommittees of the CFTC on June 30. Commissioner Caroline D. Pham, sponsor of the Global Markets Advisory Committee (GMAC), stated: "International collaboration and coordination are critical to promoting financial stability and access to markets. The deep expertise and seasoned experience of our members will be invaluable in proposing pragmatic recommendations for regulatory reform."