Crypto.com Introduces the Crypto.com Wallet
The non-custodial wallet allows users to control their own private keys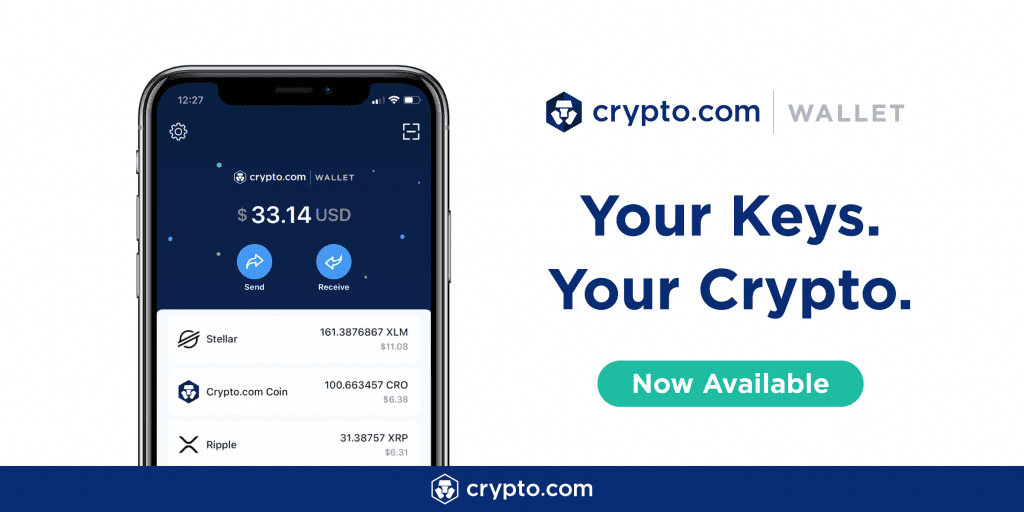 Crypto.com announced today that it has launched the Crypto.com Wallet, taking another step closer to achieving a full decentralised product offering. Through the Crypto.com Wallet, customers gain ownership of their private keys, allowing them to freely send and receive crypto directly on the blockchain.
Key features of the Crypto.com Wallet, presented as a standalone mobile app:
Full Control

– Users have full control of their crypto and keys. Easily import any existing decentralized wallet with a 12/18/24-word recovery phrase to the Crypto.com Wallet

Security

– Private keys are encrypted locally on customer's device, protected by a passcode, biometrics and 2-factor authentication

Flexibility

– Send crypto at preferred confirmation speed and network fee

Convenience

– Connect to the Crypto.com App to easily access the diverse crypto financial services offered by Crypto.com
The Crypto.com Wallet is designed for all level of crypto users—beginners will feel at ease as they are gently guided towards making their first transaction, while experienced users will notice significant improvements to common features found on other crypto wallets (in particular, backup recovery phrase and sending or receiving crypto).
"Crypto.com is focused on developing highly secure, user-friendly products that help people benefit from the power of crypto," said Kris Marszalek, Co-Founder and CEO of Crypto.com. We are driven to continue building and investing in a range of decentralized finance (DeFi) products that will allow users to take control of their money, data and identity—we believe that it's your basic human right. Our non-custodial Wallet is a first step, but everyone should expect this app to evolve rapidly into a category-leading product in terms of UX, features and incentives."
Download the Crypto.com Wallet from the App Store and Google Play.