Crypto.com to Sponsor Aston Martin's Formula One Team
Crypto.com has signed a multi-year sponsorship deal with Aston Martin's F1 team.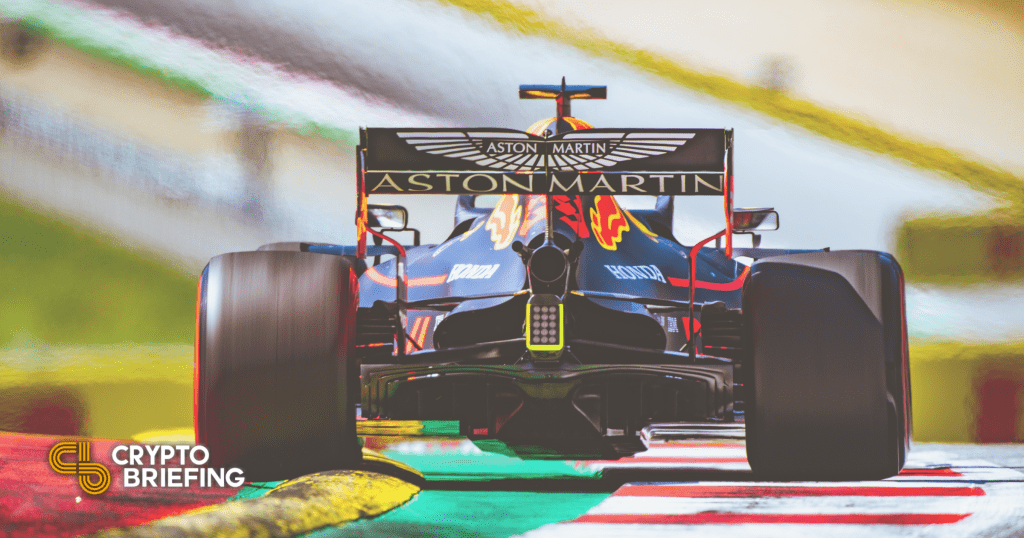 Aston Martin's Formula One racing team now counts Crypto.com as one of its sponsors.
Crypto.com Headed to F1
Crypto.com confirmed that it had signed a multi-year deal with the luxury car brand, which this year returns to Grand Prix racing. Kris Marszalek, co-founder and CEO of Crypto.com, said:
"We are extremely excited to be partnering with Aston Martin Cognizant Formula One Team. There is strong alignment between our brands and the aspirations of our customers."
Jefferson Slack, the Managing Director of Commercial and Marketing for Aston Martin's F1 team, added that it was "hugely exciting" to be "at the forefront of the boom in cryptocurrency and blockchain technology."
According to Crypto.com's press release, the collaboration will also involve "exclusive experiences and opportunities" to traders and F1 fans.
Crypto.com has established a stronghold within the cryptocurrency industry in recent months. In February, it announced that it had hit 10 million users. The company now employs 900 people and is focusing on launching its own chain, the Crypto.org chain.
The deal makes Crypto.com the first cryptocurrency company to be sponsoring a Formula One team. The firm will benefit from exposure at the event; in 2020, the Grand Prix averaged 87.4 million viewers.
Aston Martin's primary sponsor will be American IT giant Cognizant. Aston Martin hasn't been active in the Grand Prix for more than 60 years but is still widely regarded as one of the world's most prestigious car brands. The company launches its team tomorrow.
Disclosure: Crypto.com is a sponsor of Crypto Briefing. This article was written independent of that relationship.