Crypto Crime Takes Back Seat in 2023 But Ransomware Prevails: Chainalysis
A report from Chainalysis reveals a significant decrease in crypto crime in 2023, highlighting a 65% drop in losses to unlawful actors, though ransomware attackers continue to pose an escalating threat.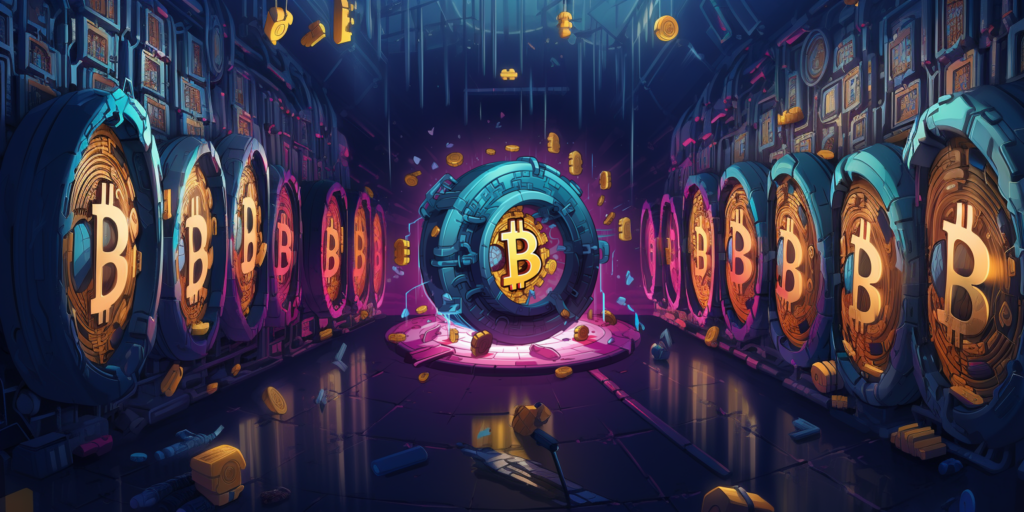 Cryptocurrency crime is noticeably less lucrative this year, based on the mid-year report by Chainalysis, a company known for its illicit wallet address tracking. The report indicates a sharp drop of 65% in losses to nefarious activities by the end of June, marking an unusual shift in the otherwise volatile crypto industry.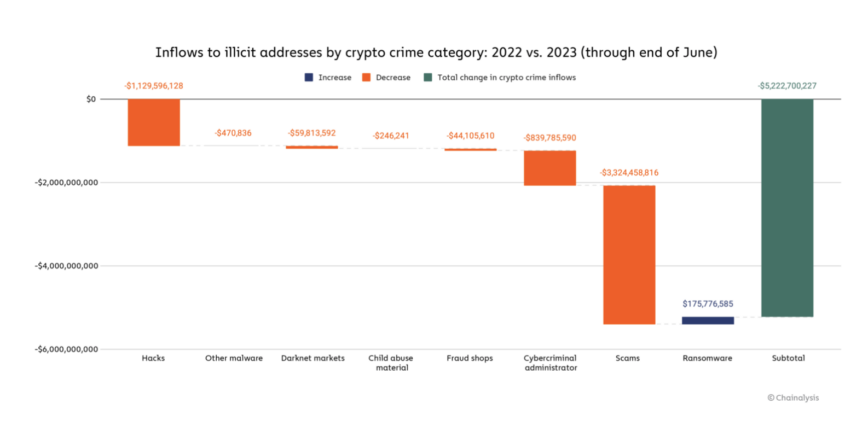 Interestingly, the bear market seems to have had a more profound impact on illicit players than legitimate ones. While the losses for the former range around $2.5 billion, the decline for the latter has been less severe.
Two notable scams, VidiLook and Chia Tai Tianqing Pharmaceutical Financial Management, that were previously responsible for siphoning substantial funds have gone off the radar. This decline has occurred despite the Bitcoin rally that's up 83% year-to-date, a market condition that would typically spur opportunistic scammers.
However, the picture isn't so bleak for scammers. The report notes that impersonation scams, where fraudsters pose as high-power figures, are on the rise, with a nearly 50% increase in victims. Still, the overall inflow for these scammers has dropped only by 23%, compared to the 70% fall in other types of scams:
"The number of individual transfers to impersonation scam addresses has actually increased 49% year over year, suggesting that more people have fallen victim to impersonation scams in 2023, even if the total amount lost is lower."
Ransomware attackers are a growing concern. The report indicates they have extorted almost $450 million so far this year, surpassing their 2022 earnings. These attackers have successfully targeted both large and small organizations, employing sophisticated targeted ransomware techniques along with less polished approaches.
The 2023 crypto landscape thus presents a curious mix of reduced criminal activity coupled with an increasing ransomware threat. While the decrease in crime offers a glimmer of hope, the rise in ransomware emphasizes the need for more vigilance and robust security measures.