Crypto Currency Expo Marks 1st Year Anniversary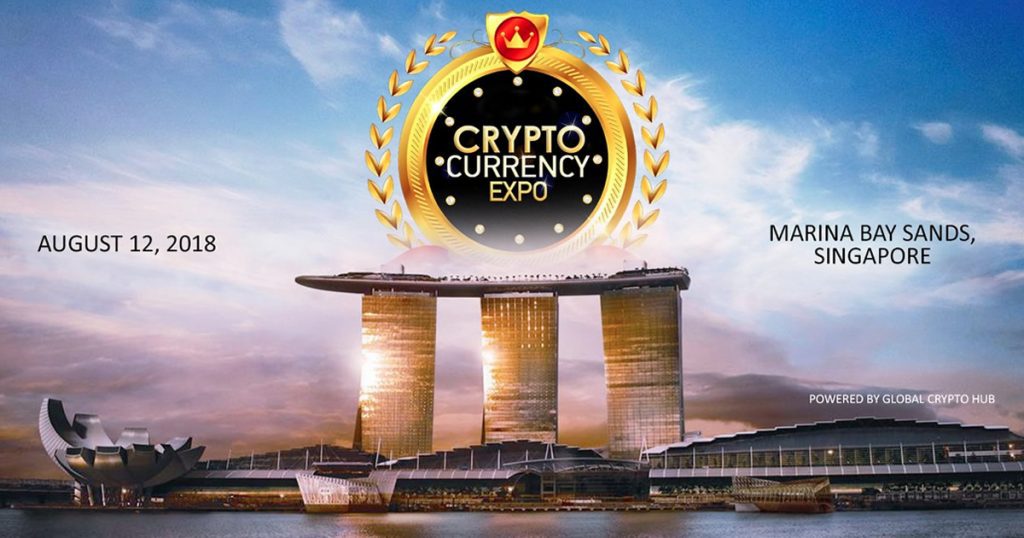 Crypto Currency Expo Marks 1st Year Anniversary
Amid the successful launch of Crypto Currency Expo in August 2017, Global Crypto Hub (GCH) takes its pride to celebrate its first year anniversary since its establishment.
GCH is inviting all investors, entrepreneurs, crypto enthusiasts, fintech start-ups, business organizations, bankers, educators, and professionals to join this monumental event. The anniversary event will be held at theMarina Bay Sands Expo and Convention Center, Singaporeon August 12, 2018.
GCH as an organization
GCH is a Bangkok-based cryptocurrency consulting firm established in 2017. The hub's main role is to provide necessary training on the different types of cryptocurrencies. It acts as a knowledge center that focuses on educating the people about the future of digital technology.
GCH brings together a community oflike-minded professionals in the crypto space, providing ICO consulting, PR marketing, serviced offices, investment, and blockchain technology for crypto companies and individuals.
GCH aspiration
GCH goal is to empower the crypto economy by helping new ICO startupsto identify their right audience and raise million-dollar investments through strategic marketing partnerships. Its advocacy is to educate hundreds of investors, entrepreneurs and crypto enthusiasts in the region on the immense benefits of Blockchain technology to our modern world and provide an in-depth understanding of the cryptocurrency sphere.
PH office
GCH's first Philippine office is located in Jollibee Plaza in Ortigas, Pasig City, Philippines. As shared by Shahin Pili, GCH founder, 15 hubs will be created all over Asia in 2018. All these hubs will be fully equipped for the crypto community, serving all their needs. GCH seeks to engage the government in drafting laws for cryptocurrencies, stressing its function to be catalysts in educating the people through a series of expos.
CCE focus
The main thrust of Crypto Currency Expos is to provide real perspectives, timely insights, and first-hand information on the state of cryptocurrency in today's trends, along with the current business opportunities and innovations in the future.
The previously concluded successful conferences were held in Bangkok, Dubai, and Kuala Lumpur for the last quarters of 2017. In the early part of 2018, several well-received expos in India, Manila, Pattaya, and Seoul. See our complete list of well-attended expos in the Asian region:
Bangkok, Thailand (Aug 2017)
Dubai, UAE (Oct 2017)
Kuala Lumpur, Malaysia (Dec 2017)
Gujarat, India (Jan 2018)
Pasig City, Philippines (Feb 2018)
Pattaya, Thailand (Mar 2018)
Seoul, South Korea (March 2018)
Davao City, Philippines (June 2018)
Currently, GCH organizers are busy preparing for this CCE's milestone. They are in the process of seeking sponsors and media partners for this upcoming event. Early registration is encouraged for the attendees and participants. Several surprise guests, freebies, and presentations are at stake for all our visitors.
For more details, you can visit our official website at www.cryptocurrencyexpo.com or check our Facebook Page at www.facebook.com/cryptocurrencyexpo for more updates.