European Funds Get Serious About Crypto Investing: What Caspian Sees
London, Paris, Berlin, Malta, Zug: Crypto Hubs Proliferate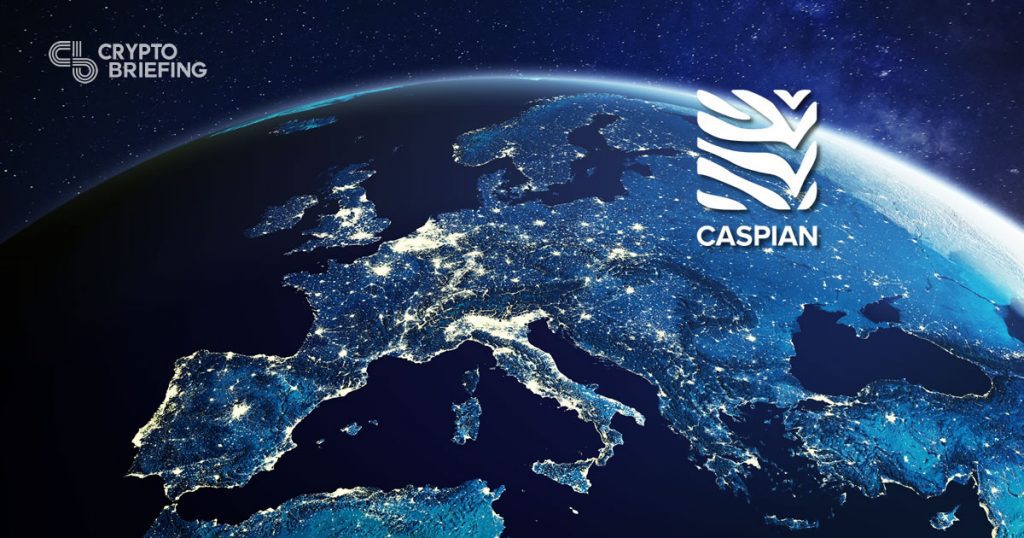 According to the digital asset management solution provider Caspian, which provides professional investors with sophisticated crypto trading tools, the majority of funds they speak to are coming from Europe.
"Europe is where we've had the most growth", said Gerrit van Wingerden, Caspian CTO. Since launching their offering in mid-2018, the last two quarters have been the most promising at onboarding new clients to the platform. "It's been a very good six months" with near-uninterrupted "month-on-month growth" since April, he added.
Launched in March 2018, Caspian is a joint venture between the investment firm Kenetic, which has taken positions in cryptocurrencies, and Tora, the cloud-based investment platform which offers clients tools for execution, position, and risk management.
The trading tools Caspian provides are similar to those that already available in equities and other traditional asset classes. They include algorithms that enable traders to exploit arbitrage opportunities, create sophisticated trading strategies for derivatives, as well as mechanisms to properly manage risk and volatility.
Although most popular with cryptocurrencies in the top-ten, Caspian trading algorithms can be used for any digital asset pair found on exchanges.
Although they still haven't seen any of the large pension funds, many of the funds that use Caspian "work with that same sort of rigour", explained David Tattan, Head of European Business Development.
Demand is coming from all angles, including market makers as well as investment firms with equity or FX specialities that are now branching out into crypto.
"In terms of growth and numbers, we are very busy", Tattan said. "We easily doubled in the last year just from European clients." When they first set up shop last year, most of their customers had come from a cryptocurrency background and were trying to set up a fund.
"That's definitely changed," he said, most of their newer clients come "with a certain trading pedigree", having worked extensively in traditional finance; and are based in global hubs like London and Switzerland.
---
Volatility: Yes Please
According to van Wingerden, these clients are drawn to cryptocurrency because of its unpredictability. Accustomed to the "plain vanilla" volatility of traditional assets, cryptocurrency opportunity is much greater, making it far more appealing for professional traders looking at using more risk-on trading strategies.
There are also certain aspects unique to cryptocurrencies, including 100x leveraged trades found on platforms such as BitMEX, and contracts that settle three times daily.
"The markets are still pretty inefficient, so there are pretty big opportunities for arbitrage," said Tattan. Clients use Caspian algorithms to access and exploit disparities between different spot prices; the rapid expansion of the crypto derivatives space in the past year means they also use them to "trade against the different types of [derivative] contracts on offer".
---
Europe Calling
A spokesperson confirmed to Crypto Briefing that 54.2% of all their clients came from Europe, and they expected it to continue being their largest region for the foreseeable future despite strong growth in Hong Kong and North America.
Regulators across the continent are coming down hard on retail access to crypto derivatives, meanwhile. The EU's top financial watchdog, ESMA, only allows leverage of 2x on retail-focused products. And the FCA is looking to ban all retail access to crypto derivatives in the UK.
Nonetheless, "Europe is the strongest", van Wingerden said. The explosion in new crypto-orientated funds over the past year may give an indication of where the industry, at least in Europe, could be heading.
As restrictions on retail investors increase, institutional and professional traders in the Olde Worlde are now taking advantage of fresh opportunities unavailable in any other asset class.