Crypto Fans Launch Campaign for Arrested Tornado Cash Developer
The global crypto community is spearheading a campaign to raise awareness about Tornado Cash developer Alexey Pertsev's arrest earlier this month.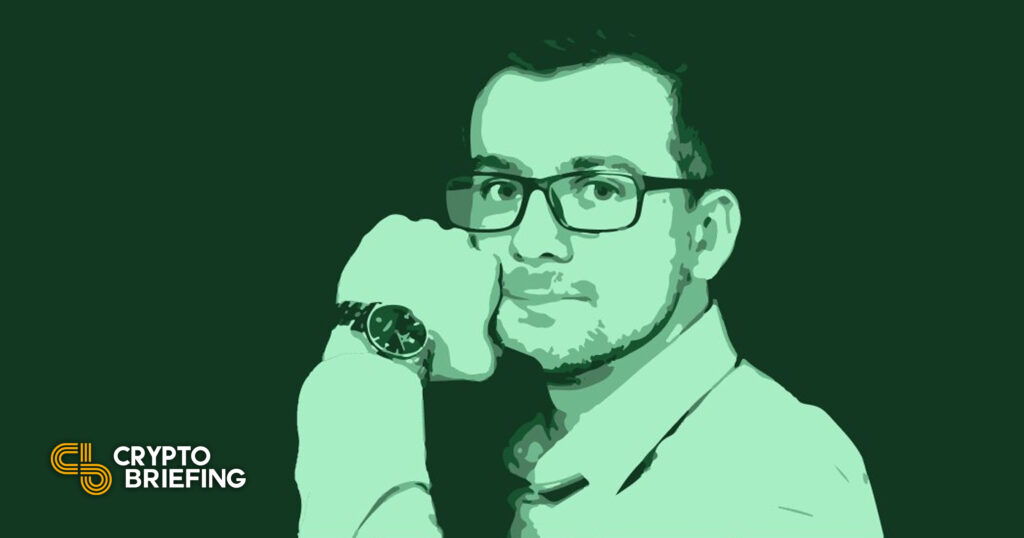 Key Takeaways
The crypto community has rallied behind the arrested Tornado Cash developer Alexey Pertsev, raising over 2,000 signatures in a petition to raise awareness about his case and potentially free him.
Over 50 people protested Pertsev's arrest on the Dam Square in Amsterdam on Saturday.
Dutch authorities arrested Pertsev on August 12 on suspicion of involvement in facilitating money laundering through Tornado Cash.
The initiative claims that the arrest of Tornado Cash developer Alexey Pertsev threatens to "kill the entire open-source software segment."
Crypto Campaigns to Free Tornado Cash Developer
A petition to free the open-source developer Alexey Pertsev has crossed 2,000 signatures.
The supporters of Alexey Pertsev, the top contributor to Tornado Cash's open-source code, have raised 2,070 signatures in a petition to free him as part of a campaign to raise awareness about his recent arrest and its potential impact on the future of open-source software. Netherlands' Fiscal Information and Investigation Service sparked outrage in the crypto community after arresting Pertsev in Amsterdam on August 10—two days after the U.S. Treasury Department sanctioned Tornado Cash—on suspicion of "involvement in concealing criminal financial flows and facilitating money laundering."
Despite the significant outcry from the global crypto and open-source communities, Dutch authorities haven't yet revealed the laws Pertsev has allegedly broken. According to a statement shared by crypto policy and advocacy group DeFi Education Fund, the Fiscal Information and Investigation Service thinks that Tornado Cash was created solely for money laundering. "About the concerns, the development of a tool is not prohibited, but if a tool has been created for the purpose of committing criminal acts, for example to conceal criminal flows of money, then putting online/making available a developed tool may be punishable," the agency told the DeFi Education Fund in an email response.
On the other hand, crypto advocates maintain that publishing open-source code shouldn't be criminalized and that Tornado Cash is an open-source technology primarily created for legitimate use cases like on-chain privacy. According to the Change.org petition set up to raise awareness of Pertsev's arrest, he is being held in custody for creating open-source code that no one can control after being deployed on the Ethereum blockchain. "The accusations against Alex threaten to kill the entire open-source software segment," the petition claims. "No one will dare to write and publish open-source code, no one will invest in the segment if they could be made responsible for the use of the tool they created by other parties."
Protestors Gather in Amsterdam
In a bid to support Pertsev and raise awareness about his case in mainstream media, about 50 people gathered to protest his arrest in the Dutch capital's Dam Square on August 20. Additionally, some of the crypto industry's most influential figures have voiced their support for Pertsev on Twitter, urging their followers to sign the petition and donate to the cause on the Gitcoin platform. Commenting on the incident, Aave founder Stani Kulechov said that arresting someone for writing privacy-preserving code was "out of line." He added that the case "makes all privacy/encryption developers a target," before arguing that the Internet would be an unsafe place without encryption.
Right now in #Amsterdam city… #FreeAlex https://t.co/HPUjUiTKtC pic.twitter.com/7xu2wqHxIE

— Sergej Kunz (@deacix) August 20, 2022
According to the campaign website, Pertsev has not been charged with any crime and is currently under arrest only on suspicion of committing an offense. Under Dutch regulations, he can be held in jail for up to 110 without a charge.
Disclosure: At the time of writing, the author of this piece owned ETH and several other cryptocurrencies.