Get Your Crypto At The Frick In Bank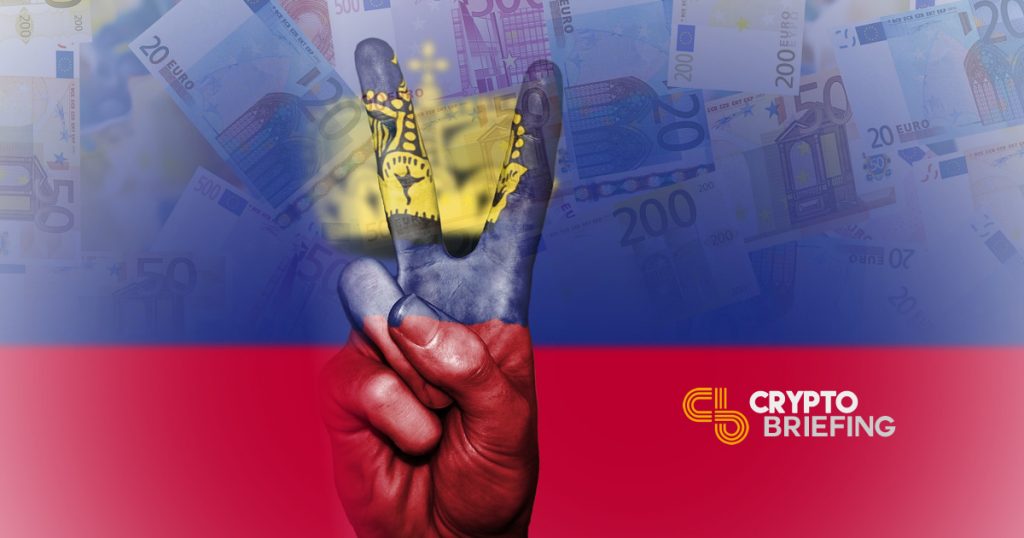 Bank Frick in the small European state of Lichtenstein has become the first financial institution in the world to allow its customers to directly invest in cryptocurrencies.
In a press statement released on Wednesday, Bank Frick says it will offer customers the opportunity to trade cryptocurrencies and will also provide secure offline storage for their clients' digital assets.
At present, the bank only has plans to offer trading services for five "major" cryptocurrencies: Bitcoin (BTC), Ethereum (ETH), Litecoin (LTC), Ripple (XRP) and Bitcoin Cash (BCH). Trading went live yesterday.
Bank Frick will also allow customers to buy cryptocurrency with fiat and at present will accept euros, US dollars and Swiss francs. Trading will take place once a day and clients will also be offered cold-storage and backups to protect their digital assets from the threat of hackers. These can be stored offline and held on a geo-redundant basis, meaning they are effectively held in two places at once.
@BankFrick offers strong protection against the hacking or theft of #cryptoassets as #cryptocurrencies are held in cold storage wallets. https://t.co/MblrBdQNVx

— Bank Frick (@BankFrick) March 1, 2018
Based in the town of Balzers, Bank Frick has said that trading will only take place within its regulatory framework and will not be available for everyone. The bank has said the service will only be available to professional market participants or financial intermediaries, such as asset managers, fiduciaries or those within financial technology, or 'fintech' companies.
As a fully-regulated bank which complies with EU/EEA and Lichtenstein law, Bank Frick has said it will require their clients' real identities to be verified before they can begin trading. This removes the anonymity component which many cryptocurrency users highly value. As part of anti-money laundering regulations, they will also perform background checks on the funds used to purchase crypto.
That said, the bank has high hopes for its new cryptocurrency services: "We aim to place crypto-banking on at least the same level of quality as traditional banking", said the Bank's Chief Client Officer, Herbert Büchel. A family-run affair founded in 1998, the Bank had already launched a cryptocurrency market tracker based on Ethereum and Bitcoin.
Although it claims to be the first established financial institution to allow its clients to trade crypto and buy with fiat, Bank Frick isn't the first to be dabbling in the new-found world of cryptocurrency and blockchain.
In mid-February, the Saudi Arabian Monetary Authority (SAMA), the country's central bank, signed an agreement with Ripple to use its blockchain technology to help settle cross-border payments and transactions. In America, Western Union also said it is looking at using Ripple's blockchain and XRP token for global money transfers.
This isn't worldwide. In China, which was formerly the world's biggest cryptocurrency market, the Government has been particularly reluctant to engage with crypto and outlawed domestic cryptocurrency exchanges and ICOs last year as well as blocking web-access to foreign platforms last month.
Similarly, the founder of Microsoft, Bill Gates, stated earlier this week that he felt cryptocurrencies were harmful. On the news and conversation platform, Reddit, Gates said that the anonymity that cryptocurrency is a major boost for the drugs trade and enables it to be used to launder money. He also said cryptocurrency investments "were super risky for those who go long".
Of course, cryptocurrencies can be bought and sold for fiat on many exchange websites such as Coinbase and Kraken. However, what Bank Frick's announcement today symbolises is not only a growing acceptance of cryptocurrency as a viable means of exchange but recognition of its potential and subsequent adoption by the financial orthodoxy.
If other banks are also engaging with cryptocurrency it could soon make it a mainstream digital asset.