Crypto-Guilds Raises the Gaming Bar with Chainlink VRF Integration
The integration aims to ensure transparency and security in the gaming ecosystem's reward distributions.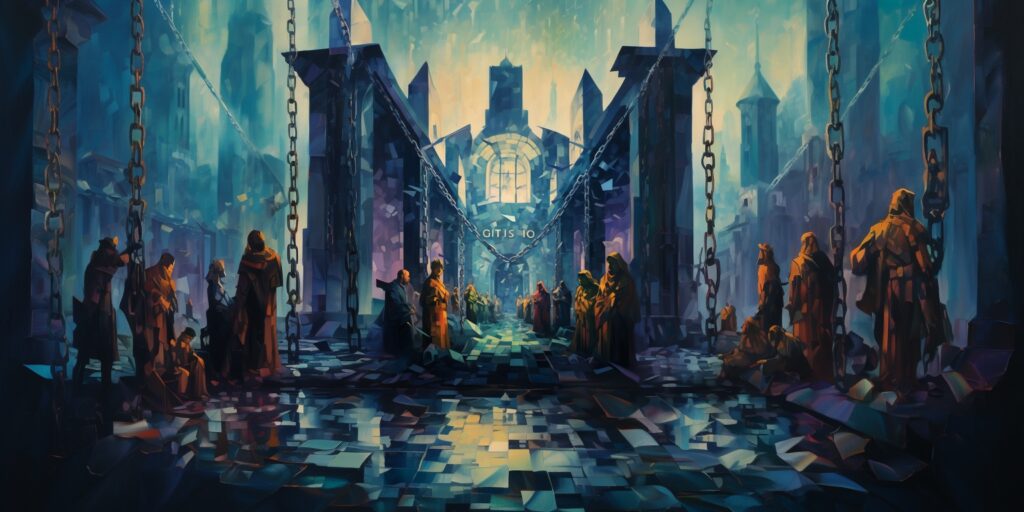 Crypto-Guilds, an influence in the Web3 gaming world, announced its partnership with Chainlink's Verifiable Random Function (VRF) on the Polygon mainnet, setting a new benchmark for transparency and fairness in loot box systems:
.@crypto_guilds, a Web3 gaming ecosystem using @Moonstreamto's open-source infrastructure, has integrated #Chainlink VRF on @0xPolygon.

Learn how VRF provides fair and transparent randomness to in-game loot boxes👇https://t.co/msAouoWjeb

— Chainlink (@chainlink) August 10, 2023
This collaboration promises to bring in a new era of tamper-proof loot box randomization, a facet that has long been demanded by the gaming community:
"By integrating the industry-leading decentralized oracle network, we now have access to a tamper-proof and auditable source of randomness needed to help randomize the contents of our loot boxes."
Chainlink's VRF is renowned for its meticulous combination of block data with an oracle node's private key, ensuring the generation of both random numbers and cryptographic proofs. These kinds of advanced measures assure players of the fairness and integrity of reward distributions in games:
"It's based on cutting-edge academic research, supported by a time-tested oracle network, and secured through the generation and on-chain verification of cryptographic proofs that prove the integrity of each random number supplied to smart contracts."

Furthermore, Chainlink's robustness is exemplified by its ability to facilitate trillions in transaction volumes across sectors like insurance, gaming, NFTs and DeFi. Its reputation, built on connecting developers to real-world data, offers a sturdy backbone to this collaboration.
Crypto-Guilds, recognized for its revolutionary Meta Game — a unique interplay between the gaming world and real-life crypto influencers, has been striving to integrate features that better the user experience.
Partnering with Moonstream, it managed to place the Metagame on the blockchain, introducing enhanced features, including leaderboards, seamless reward distribution, and more. The integration of Chainlink's VRF now ensures an elevated layer of trust, given its transparency and foolproof nature.
Jeremie Henicz, founder of Crypto-Guilds, expressed his enthusiasm regarding the integration, "Chainlink VRF's on-chain proof of randomness helps increase the integrity of our project."